Before it was proven that the actor possessed weapons illegally and was involved with terrorists in the 1993 terror attacks, the actor was actually having a more than successful career, with film offers, marriage, children and so on.
Today we will discuss 20 facts about the Munna Bhai actor.
1. His Lucky Charm
The actor has now been released from imprisonment and despite the crimes he has committed, the film industry has embraced him with open arms. He has several offers for films and business opportunities. He met a pretty famous fortune teller recently, who told him that the phase that he has now entered into is extremely lucky for him and he may open up his businesses or any other projects he has wanted to do, as long as it has his wife ' Manyata Dutt Manyata Dutt was born on July 22nd 1979, in Mumbai >> Read More... 's name, who is his lucky charm. However, the lucky charm herself may suffer from problems in her metabolism, if the fortune teller is to be believed.
2. Natural Gym
The actor has been in prison for a long time now and had to start working out in the gym itself. Since the jail did not have any professional gym equipment, he started to use the mud pots in gym as weights. Now, since he is a free man, he continues to go the same natural route rather than going for an actual gym. His regular 2 hour workout schedule now consists of natural bodyweight training mostly.
3. Whom He Missed The Most
During his time in captivity, Sanjay claims to have missed his parents the most. Immediately after his release, he went to his mother ' Nargis Inter-cast marriages have always been a huge topic >> Read More... ' grave and after returning home, took a picture of himself bowing to his father, Sunil Dutt Sunil Dutt was a great actor, director, producer, >> Read More... . Both of his parents were legendary veteran actors who have left great legacies. Sunil is said to have supported Sanjay in everything he has done in life and loved him despite his crimes until his last breath.
4. His Biopic
A biopic is under drapes of Sanjay Dutt July 29, 1959, was the day when the two legends of >> Read More... , will be directed by ' Rajkumar Hirani Rajkumar Hirani is one of the ace director, screen >> Read More... '. The producers of this film are producer Vidhu Vinod Chopra Vidhu Vinod Chopra is a classic filmmaker, who h >> Read More... , Rajkumar Hirani and Sanjay Dutt himself. Ranbir Kapoor Ranbir Kapoor is a noted Indian film actor. He was >> Read More... will be playing the role of the lead actor in the film and the script is ready to go on floors. During a media interaction, when Hirani was asked if he think that the film can do some good to Ranbir's career, Hirani stated that Ranbir does not need anyone to lift him up, as he is a great actor in his own right.
5. Munna Bhai 3
The two films that have released until now on Munna Bhai have been stellar successes. When Sanjay Dutt was in jail, Arshad Warsi Arshad Warsi is most popular for his role as Circu >> Read More... had stated that all work has been done on the film as far as the script is concerned and the film is ready to go on floors. But then they had to stall until Sanjay Dutt was released, after which they planned to let him rest for a few days before starting work.
6. The Confusion Regarding Shuddhi Click to look into! >> Read More...
The film 'Shuddhi' has been in the buzz for a long time now. While the lead actor has been changed from Hrithik Roshan Hrithik Roshan with his unimaginable dance moves i >> Read More... to Salman Khan Salman Khan is a very famous Indian actor and a pr >> Read More... due to Hrithik's health issues, the negative character was said to have been offered to Sanjay, who refused the role stating that he did not want to do a negative character first thing after coming out of Jail. However, Karan Johar Karan Johar is one among the top ten celebrities i >> Read More... has something else to say. According to him, the antagonist in Shuddhi is one of the best roles ever written and the role was never offered to Sanjay.
7. A Film With Umesh Shukla Umesh Shukla is an Indian actor, writer, dialogue >> Read More...
For Bollywood, it is as if Sanjay's 42 week jail term never happened. The actor has been talking to Umesh Shukla, who also made Oh My God, for an idea that he has. He claims the film to be something different, with a human angle to it. When Sanjay had been out on bail a while ago, he had met the filmmaker for initial meetings, where both of them seemed to agree with each other.
8. Amitabh As Sanjay's Father In the Biopic
that will be made on Sanjay Dutt, it was unanimously agreed that Amitabh should be offered the role of Sanjay's father, Sunil Dutt, as Sanjay has always believed him to be a father figure in his life, and has always considered Abhishek as his younger brother. If all goes as planned, it will the first time ever that Amitabh and Rajkumar Hirani will collaborate.
9. The Reason For The Biopic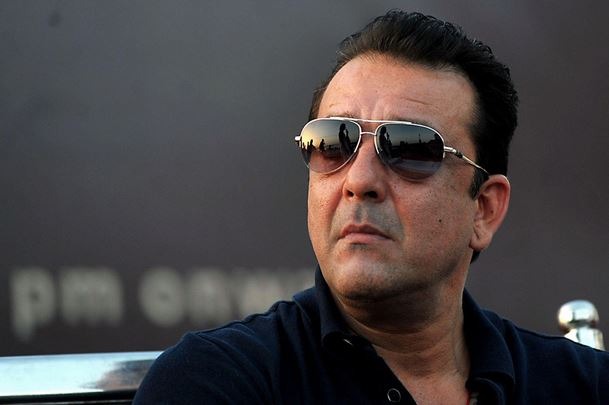 One would think that Sanjay was the one who wanted the biopic to be made. However, it was Rajkumari Hirani who insisted on making the biopic. He stated that in his lifetime, the actor has suffered a lot more than the world can image, and so his story must be told. Also, he further added that despite the many films he has done with the actor and the long time for which they had known each other, Hirani barely knew the actor until they sat of 8 hour long sessions every day for 25 days to work on the script.
10. The Tragedy Of His Debut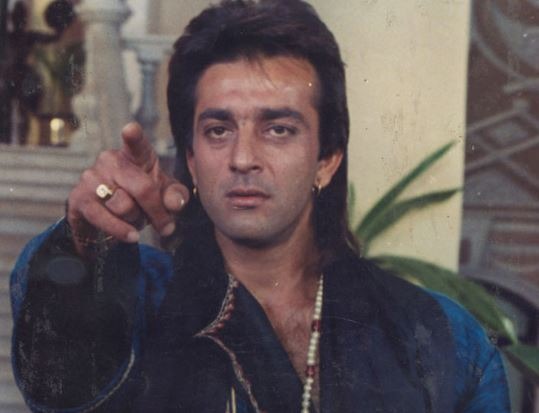 The actor was born to Sunil Dutt and Nargis Dutt, both of them were the most sought after actors of the industry. His debut film, ' Rocky Click to look into! >> Read More... ', released in 1981, just 3 days after his mother Nargis passed away.
11. His Debt To His Father
We all owe a lot to our parents, but Sanjay owes his very existence to his father. He made some great choices at the beginning of his career, with films like 'Taaqatwar', 'Naam' and 'Jeewa', which established him in Bollywood, but his career began to suffer heavily due to his drug addiction. When the situation worsened, Sunil Dutt decided to step in and sent him to a rehabilitation center in America for immediate treatment.
12. The Loss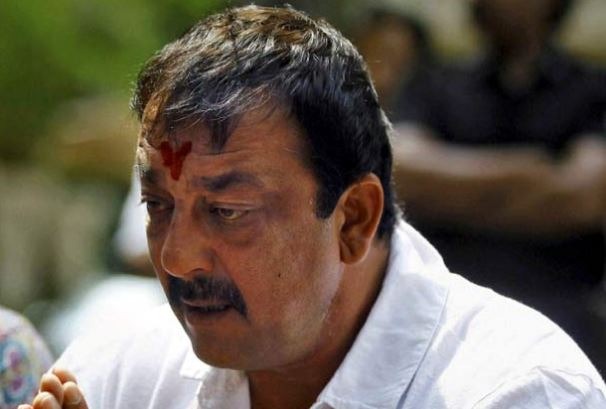 Before going to the United States of America, the actor's drug addiction became severe to the point of hindering in his career. A lot of filmmakers chose not to work with him, and he lost out on several big projects and movies that later went on to become classics. For instance, the movie ' Hero Click to look into! >> Read More... ', where Jackie Shroff Intro: Jackie Shroff is a well known Bollywood act >> Read More... can be seen spreading his magic, was actually meant to go to him. Even the role that Anil Kapoor Anil Kapoor was born on 24th December 1956 in Mumb >> Read More... played in ' Lamhe Click to look into! >> Read More... ' was supposed to be his, but those filmmakers did not want to work with him.
13. Another Tragedy Strikes
You cannot always escape your crimes. Sanjay Dutt was having a pretty successful career in the 1990s, when his films were earning him Filmfare nominations, but just three weeks before the release of his film 'Khalnayak', the actor was arrested and imprisoned for his involvement in the serial blasts in Mumbai in 1993.
14. Hidden Talents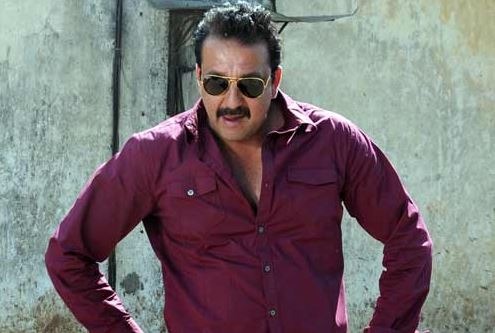 Salman Khan once revealed in an interview that Sanjay Dutt happens to be a wonderful singer. Moreover, he also knows how to play musical instruments and won a gold medal in a concert in America for playing the guitar.
15. His National Award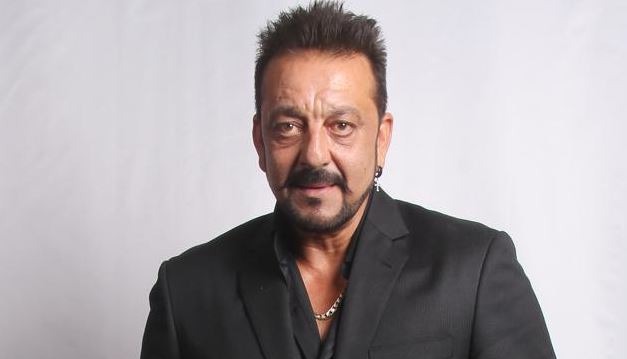 Although the actor had a successful career in the past, things eventually began to fade, until 'Vaastav' happened, which brought him back in the public eye. His next big hit was the Munna Bhai series, for which not only was he awarded the National Award, but Manmohan Singh Manmohan Singh is a Punjabi film director and a re >> Read More... himself gave him a special award.
16. His Love For Tattoos
While most of us cannot even bear the thought of tattoos, Sanjay is a complete rockstar. He loves to get tattoos made on his body and has gotten several tattoos done, including the name of his father in Devanagari and his mother in Urdu on his chest, among many other in several languages.
17. Bad Luck In Relationships
Bollywood celebrities don't exactly have the most stable marriages ever. Most of them end in separation or divorce. Something similar happened to Sanjay, who has been married thrice now. He was dating Tina Munim, who left him after his addiction to drugs went out of control. He then got married to Richa Sharma Richa Sharma, born August 29 1980 in Faridabad, is >> Read More... , from whom he has a daughter, Trishala Dutt Trishala Dutt is an Indian Entrepreneur. She was b >> Read More... . Richa then died due to her tumour, after which he married and divorced Richa Pillai. Now, the actor is married to Manyata Dutt, from whom he has a pair of twins.
18. His Relationship With His Sister
Sanjay's sister, Priya Dutt Born on 28th August 1966, Priya Dutt, is an Indian >> Read More... is a Member of Parliament. The two have never had too much of a relationship, and in 2009, when the actor decided to enter politics as a candidate for Samajwadi Party, Priya Dutt was so irked that she went as far as saying that she was glad that their father was no longer alive to see all this.
19. His Political Career
Priya Dutt did not need to stoop so low, as Sanjay Dutt's political dreams were nipped in the bud. He was no saint, and had been involved with terrorists in the Mumbai Blasts, yet the actor dared to venture into politics in order to gain power, which Supreme Court understood. On these grounds, his candidacy was refused and he had to go back to his film career.
20. His Jail Term
While entering the pillow, Sanjay dutt had with him electric cigarettes due to his migraine and withdrawal issues, along with Ramayana, Bhagavad Gita, Hanuman CHalisa, a pillow, a mattress, three tubes of mosquito repellant jet, slippers, shampoo, toothpaste, toothbrush, soap, reading glasses, pajamas, kurta, and six pairs of undergarments.