It is common news to see a Bollywood celebrity's legal issue pop up, and you know the actor or actress is guilty and does not deserve one bit of the fame and money that they have? Or perhaps, an attention seeking celebrity, who cannot even be called an actor, with zero talent and a plastic face, does something ridiculous for five minutes of fame so that the public does not forget them and the media rushes to them, to add some masala to their page that is full of Bollywood gossip. But even as you see the headlines of these news on your television screens or your newspapers, you know there are much more important matters that the world needs to know about, that they can make a difference with, rather than silicone implants and divorces among the elite.
Today we will discuss 20 such people who do nothing more than try and create headlines, and even if they genuinely do work, they contribute nothing substantial or of actual artistic importance to the Bollywood industry.
1. Rakhi Sawant Rakhi Sawant, the well-known drama queen of the In >> Read More...
...
Really, she should just stop trying now. She recently released a movie, or tried to release one, where she was the female lead. However, the dubbing was extremely clumsy, the acting was lousy and we know all this just through the trailer. Lord known what would have happened if we had actually seen the movie. In her " Main Hoon Na Click to look into! >> Read More... " days, she could actually have passed as beautiful, but then came the time when she started doing any and everything for attention. Perhaps the last straw was the many plastic surgeries she went through, which practically ruined her face.
2. Salman Khan Salman Khan is a very famous Indian actor and a pr >> Read More...
...
He maybe a God to his fans, but to the rest of world, he is merely a criminal. In his movies he is made to look much younger than he actually is through special effects, he has gone ahead and committed murders, poaching, physical abuse towards his girlfriends, and just when he knew he was going to be sent off to prison for a long time, he opened up charities, funded sinking Bollywood stars and their children, and advertised it all, so later, when he used his money to trivialize the lives of all others, the people under his obligation still supported him.
...
3. Ajaz Khan Ajaz Khan is a very popular model and radio jockey >> Read More...
Salman Khan's former bodyguard turned out to be another attention seeking pervert, and he proved in his stint in Bollywood. It is not wrong to have self-respect, but to be egoistic and rash without having done anything of significance in your entire career makes little sense.
...
4. Dolly Bindra Dolly Bindra is an Indian film and TV actress and >> Read More...
...
A loud mouth who has only done stock characters in her entire career, Dolly Bindra surprised us all when she entered " Bigg Boss Season 4 The Bigg Boss Season 4 started on October 3, 2010 >> Read More... " and did nothing but try to scream the entire house down in the tiniest of disputes throughout her stay in the house. An overtly meddling character, it was a relief for the viewers when she was evicted and they did not have to see her every day.
5. Sooraj Pancholi Sooraj Pancholi is the new chocolate face hero who >> Read More...
...
I admit that he still has not had much of a chance to prove himself in the acting industry as yet, but he has proved enough of himself as a human, and the world in general has come to the conclusion that it would be a shame to call him a human. To kill your own child in his mother's womb, then to force the mother to kill herself too after ruining her life and career and still walk free is shame on humanity in general.
...
6.
We admit that she has done wonderful movies like ' Queen Click to look into! >> Read More... ' and the Tanu Weds Manu Click to look into! >> Read More... series, but she has also done something that has not only put others involved in a bad place but also tarnished their reputation. The feud with Hrithik Roshan Hrithik Roshan with his unimaginable dance moves i >> Read More... , that is now proved to have been her fault, makes it seem as though her confidence is actually just her ego, and there is definitely something wrong with her.
7. Adhyayan Suman Adhyayan Suman is a well-known Indian actor, who >> Read More...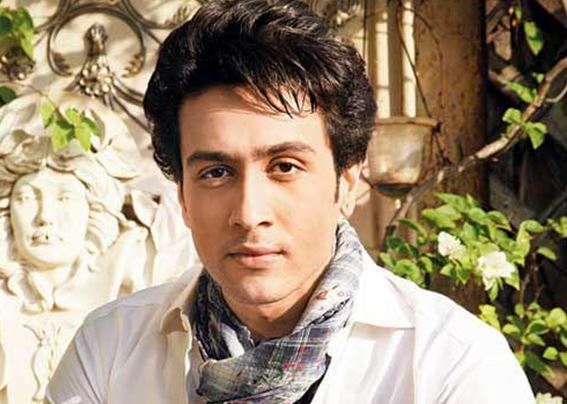 Not having given even a single movie that did even moderately well in his career, Adhyayan Suman gained more popularity than he had ever dreamt off by stepping into the Kangana Ranaut and Hrithik Roshan feud. With sick allegations and insane accusations, he made quite a fool of himself by trying to gain five minutes of fame from the feud.
8. Ashmit Patel Ashmit Patel is an Indian film actor and director >> Read More...
Through the first installment of 'Murder', Ashmit Patel found some footing in Bollywood. However, when films like ' Toss Click to look into! >> Read More... ' and Fight Club- Members Only, it all disappeared and the next thing we knew, he was on Bigg Boss Bigg Boss Tamil is the Tamil language version of t >> Read More... , where he made people question his character as he fondled with the feelings of various actresses on the show and returning empty handed in the end.
9. Mallika Sherawat Mallika Sherawat is a glamorous Model turned bold >> Read More...
To say the least, the item girl was desperate to get into Hollywood. She tried hard to slide her way in, or fit in, or wiggle in, or anything else that would give her the stamp of being a part of Hollywood. She even forced Obama into taking a selfie with her!
10. Parineeti Chopra The bubbly actress, born on 22nd October 1988, lan >> Read More...
The actress promoted healthy body image for a long time, claiming she loved herself just the way she is. But then, she lost weight and said she had been insecure for long. However, if we put it all aside, can we forgive her statements on feminism? A highly educated woman goes ahead and talks about feminism as though it were a crime, without even knowing what it actually is, and question the education system along with the mental capabilities of the person.
11. Sonam Kapoor Sonam Kapoor, Daughter of Anil Kapoor and model Su >> Read More...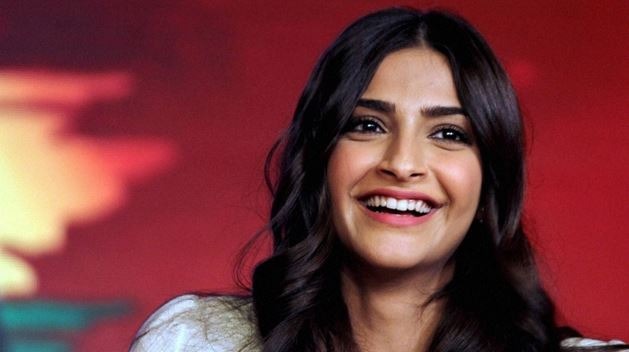 Another actress who barely thinks before speaking, Sonam Kapoor has been born with a silver spoon and survives in the industry purely because of it. Having made very few movies that actually matter, the actress goes on record to say things that make people laugh and pity her, in an accent that is hard to name.
12. Poonam Pandey Poonam Pandey is a film actress from Bollywood and >> Read More...
We understand that it is her body, and her choice to pose whatever pictures she wants of herself on Twitter or wherever else she chooses, but to have done nothing else, to be known for no other project other than promising to strip after a cricket match, sort of questions her acting caliber.
13. Mahira Khan Mahira Khan or Mahira Hafeez Khan is a Pakistani a >> Read More...
I understand that the movie she is in is yet to be released, but the Pakistani actress was welcomed with open arms in our country. She and her talent were appreciated over the moon and people were impressed even more when she appeared in a video condemning the terrorist attacks in Peshawar. However, when something similar happened in India, where she meant to earn a lot more money and reach higher levels of fame, the actress chose to keep mum and refused to comment, which makes us question why the people on the border are the only ones who should be fighting. Why can we at least resist, and not forgiving those who are responsible for the death of our people employment is perhaps the least we can do.
14. Kareena Kapoor Khan Kareena Kapoor is a super hit actress working in I >> Read More...
Although the mother to be has appeared in many quality films, she has always had more tantrums than can be handled. The actress refuses to work with anyone who is not an A-lister and does not work in any low budget movies. She is also high on the list of most hated actresses.
15. Yami Gautam Yami Gautam is a Hindi television and movie actres >> Read More...
Yami Gautam did not have much impact on the industry after her first film with Ayushmann Khurrana This Vicky donor worked as radio jockey, Video joc >> Read More... , Vicky Donor Click to look into! >> Read More... . She is extremely beautiful, but for many years now has been shamelessly promoting Fair and Lovely, a brand that tells women that they should look a particular way and should confirm to misogynistic, patriarchal conventions of the society we live in, despite the many progressive steps that people are trying to take in a better direction.
16. Uday Chopra Born on 5th January, 1973, This actor is the son o >> Read More...
The actor comes on screen once in a few years merely for his small role in ' Dhoom Click to look into! >> Read More... ', which is why people remember him for. Having done nothing in his career except being born in the Chopra clan, it is high time he takes the hint and quit acting altogether.
17. Ekta Kapoor Ekta Kapoor; a legendry producer in Indian TV and >> Read More...
She has been telling Indian women how to behave for a long time now. She has been telling them to become superwomen, to accept all that comes her way, be it responsibilities, unnecessary burdens, accusations or questions on their character, they must keep accepting them and keep their family together, even if it kills them. We believe it is high time someone told her that Indian women too are people.
18. Kamaal Rashid Khan Kamaal Rashid Khan better known as KRK is a reali >> Read More...
A creepy middle aged man sitting behind his computer and trying his best to ruin the television industry is all that he is. Having way more than acceptable male ego and no sense of boundary at all, he is one man whose absence we wouldn't mind.
19. Sajid Khan Sajid Khan is a Bollywood director, producer and e >> Read More...
The director has been giving flop after flop and happens to fall on the entirely useless side of the spectrum. He has admitted several times that films rarely have scripts and the people of the industry know him to be a very egoistic and demeaning man.
20. Sanjay Dutt July 29, 1959, was the day when the two legends of >> Read More...
As a young man, he did many movies, a lot of which were quite successful. However, he was found to possess illegal weapons than connected him to terrorist blasts in Mumbai, which makes him a criminal, and nothing he does can atone him for that.