The internet is a great platform for the entertainment industry. It offers freedom from censorship and base of experimenting which led to the new trend of web series. For all those who are fed up of the television drama, or clichéd English TV shows and are looking for a perfect blend of new age Indian drama; below is the list of must watch Indian web series!
1. Sex Chat with Pappu and Papa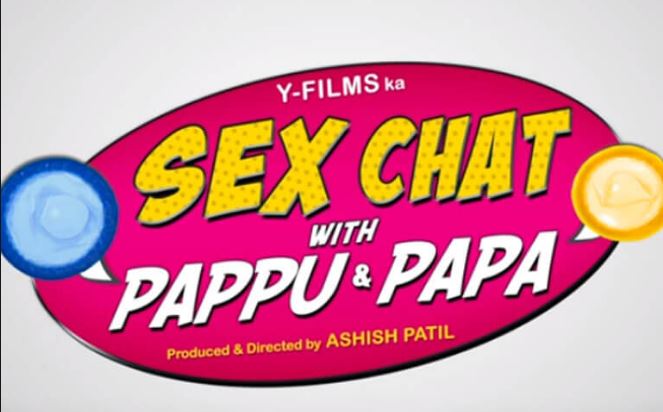 5 episode series on Y-Films YouTube Channel produced and directed by Ashish Patil Ashish Patel is currently the Business and Creativ >> Read More... is a must watch. It is setup in a father-son conversation theme where they discuss topics like masturbation, menstrual periods, homosexuality, pregnancy and condoms in the simplest, cleanest and honest way. This show is the best solution for sex education.
2. ' Pitchers Pitchers is a famous Indian Web Series which featu >> Read More... '
5 episode series created by Arunabh Kumar Arunabh Kumar,'a well-known personality who is non >> Read More... airing on TVF channel on YouTube is a well scripted and received web series. The series show the effort of the four friends to get funding for their start-up and also glances of their personal problems. It captures the whole situation in a humorous way.
3. A.I.S.H.A- My Virtual Girlfriend
7 episode series launched by Raghu Ram Raghu Ram is an Indian TV fame who is famous for h >> Read More... is a comedy drama which revolves around the lives of Sam and his humanoid A.I.S.H.A. It is truly a new-gen science fiction to lookout.
4. Permanent Roommates TVF's most demanded show Permanent Roommates is th >> Read More...
TVF and " Biswapati Sarkar Biswapati Sarkar is famous for being the presenter >> Read More... "s co-creation lead to this must watch funny, and dramatic series. It is about two couples who face the possibility of marriage after three years of long distance relationship. They live in together to experience the after Shaadi effects. The series is a roller coaster of emotions just like any Indian drama.
5. Man's World
The 4 episode Y-films series by Vikram Gupta revolves around the theme where the roles played by men and women get swapped; the world becomes female-dominated. The story builds up with the male lead experiencing all day-to-day situations that a girl faces. It speaks up for gender equality rather than feminism. The series also has special appearances by big stars like Richa Chadda Richa Chadda is a new and sultry Indian actress. S >> Read More... , Parineeti Chopra New videos of Parineeti Chopra >> Read More... , Kalki Koechlin Kalki Koechlin is a famous film actress, model and >> Read More... , Rhea Chakraborty Recently been appraised for his role in Sonali Cab >> Read More... , Anupama Chopra Anupama Chopra is a very prominent author of many >> Read More... and others which are the treat to the viewers.
6. Bang Baaja Baaraat Click to look into! >> Read More...
Anand Tiwari's 5 episode long web series is not less than any Bollywood movie. It's a rom--com that shows an urban-traditional wedding and doesn't shy away from showing an explicit bachelorette party or affairs of elder people. The whole series is fun to watch. It is one of the best Shaadi dramas.
7. ' Baked Baked is an Indian web series. The genre of the se >> Read More... '
It is about misadventures experienced by three flatmates who start a midnight food delivery service. The 7 episode series produced by ScoopWhoop Talkies and Pechkas Pictures is a treat to the viewers. Certain situations are well relatable for guys in hostels or college or in a start-up.
8. Ladies Room
The 6 episode series by Ashima Chibber It is rare to see a woman among the long list of m >> Read More... , show two girls and their six humorous yet mentally sick experiences in different bathrooms. The main leads are two girls who are outspoken, have all the bro-ism in them and are not sorry for who they are.
9. ' Alisha Bio coming soon... >> Read More... '
What happens when mystery and crime meet fashion? This web series by Blush follows the adventures of fashion blogger who solves mysteries. It pulls off all genres of comedy, drama, mystery, crime and horror commendably well. The series is well scripted and is a must watch for all fashion lovers.
10. I Don't Watch TV
This series by Arre unveils the small screen industry. It stars popular TV stars like Drashti Dhami Drashti Dhami is a Bollywood model and television >> Read More... , Karan Wahi Karan Wahi is an Indian presenter and an actor who >> Read More... , Rithvik Dhanjani Rithvik Dhanjani is a popular television actor, da >> Read More... , Kritika Kamra Kritika Kamra is an Indian model and television ac >> Read More... , Karan Patel Karan Patel is an Indian television actor born on >> Read More... , and others who hilariously disclose behind the scenes and situations of the industry.