Although for us, Bigg Boss Bigg Boss Tamil is the Tamil language version of t >> Read More... is just another reality show, there are others for whom it has proved to be a lot more, like a reboot for their career, a method for them to showcase their talent and a way to reach the hearts of their audience. Many people come here in the very beginning of their career, make their mark, and then move on to bigger things. But through Bigg Boss, they get a larger audience than they can imagine, as almost the whole of Bollywood watches the show regularly, and sometimes people even manage to grab significant roles in films through the show.
So, the following is a list of 20 former Bigg Boss contestants who have left a significant impact on the audience through their stay in the house. You may have loved them, you may have hated them, but it is impossible to forget them.
1. Urvashi Dholakia Urvashi Dholakia is an Indian Film & Television pe >> Read More...
...
Although today she appears in minor roles in a lot of shows, back in the days when she started off her career, she was the original vamp of her time, and a lot of people have gotten inspired from her. In the "Bigg Boss Season 6", she remained a popular contestant throughout the season and eventually ended up becoming the winner
2. Sambhavna Seth Sambhavna Seth is an Indian dancer, Hindi televisi >> Read More...
...
She was known to cause drama in whichever part of the house she went. She took crude interest in starting fights and would do anything and everything to turn the camera towards herself. Her fights with Payal Rohatgi Payal Rohatgi is an Indian actor best known for he >> Read More... and Raja Chaudhary Raja Chaudhary was born on 23 rd July 1975, in Mee >> Read More... were what made her stay memorable.
...
3. Elli Avram Elli Avram shot to fame when she became a particip >> Read More...
The cute actress was seen in " Kapil Sharma Kapil Sharma was born in a small town of Amritsa >> Read More... "s debut movie as one of his heroines, but before that she appeared in "Bigg Boss Season 7", where she was " Salman Khan Salman Khan is a very famous Indian actor and a pr >> Read More... "s favorite contestant, and so the favorite of many of his fans, which kept her in the house for quite some time before she was evicted.
...
4. Sunny Leone Sunny Leone, a famous porn star, has recently ente >> Read More...
...
A wild card entry in "Bigg Boss Season 5", Sunny proved to be polite, beautiful, and anything but rowdy. All of the audience and even the inmates were floored by her beauty and she was never seen being a part of any of the numerous fights in the house of Bigg Boss.
5. Shweta Tiwari Shweta Tiwari is the well known face of Indian Tel >> Read More...
...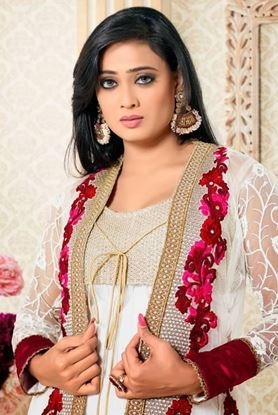 The beautiful actress has been ruling the television for many years now, and is a wonderful example to millions of single mothers all over the world. She has been bringing up her children away from their abusive father and has courage that we all saw in her stay in the house, where she would frequently get into brawls with Dolly Bindra Dolly Bindra is an Indian film and TV actress and >> Read More... , but eventually became the winner of the "Bigg Boss Season 4".
...
6. Vindu Dara Singh Normally it is the trend of a son to go to his fat >> Read More...
He made quite an entrance into the show and people expected him to be brave and strong. But all he did throughout his stay in the show was cry, but it seems to have worked for him since he became the winner of the show. His fellow inmates also voted him as the man with a huge heart.
7.
It is hard to imagine that this is the son of the late Pramod Mahajan, who was a former minister. But he raked quite a lot of TRPs for the show, especially his voluntary exit, after which there were news of him physically abusing his wife, who divorced him, after which he married Dimpy Ganguly Dimpy Ganguly, an Indian model and actress was bor >> Read More... , who also divorced him for the same reason.
8. Dolly Bindra
The woman has been playing stock characters from the very beginning of her career, but when she appeared in Bigg Boss, she surprised us all with how abusive and irritating she was. Forever involved in some fight or the other, she was the reason for almost all of the fights that happened in the house in season 4.
9. Kamaal Rashid Khan Kamaal Rashid Khan better known as KRK is a reali >> Read More...
The man thinks himself to be equivalent of Shah Rukh Khan Shah Rukh Khan or also known as SRK is a prominent >> Read More... , but is perhaps the most hated person in the whole of Bollywood, let alone the Bigg Boss house. The size of ego went way beyond his own height and he was irrationally loud and unbearable in the Bigg Boss house, more like a walking headache. But all these antiques also made popular among the viewers.
10. Rakhi Sawant Rakhi Sawant, the well-known drama queen of the In >> Read More...
Back when she had not ruined her face with copious amounts of plastic surgery, she was a part of the show, and the winner of the very first season. She was the first drama queen of the show, and the inspiration for all those who followed. Even then, the moment she opened her mouth you could observe her illiteracy and the lack of any sort of refinement was evident in her behavior.
11. Kushal Tandon Kushal Tandon is a famous Indian model and Hindi s >> Read More...
The actor was a part of the seventh season of the show and was pretty popular thanks to his love affair with Gauhar Khan Gauhar Khan or Gauahar Khan or Gauahar Zafar Khan >> Read More... . However, this went pretty bad for him when he got into a physical fight with '', who had passed lewd remarks on Gauhar. The actor was then asked to leave the house, and he believed his career to be over after it, but he is now working in a film with Shah Rukh Khan and has his television show with Jennifer Winget Jennifer Singh Grover, a popular Indian actress an >> Read More... , and Aneri Vajani Aneri Vajani is a popular and talented television >> Read More... called 'Beyhad'.
12. Ali Quli Mirza Ali Quli Mirza, whose full name is Nawab Ali Quli >> Read More...
As long as he stayed in the house, Ali made news. He made quite an entry, then tried his best to break groups by some below the belt tricks and antiques, and finally was slapped by Sonali Raut Sonali Raut is a sizzling, and beautiful Indian mo >> Read More... , another contestant on the show, for making derogatory remarks at her. As a result Sonali was nominated throughout her stay in the house.
13. Imam Siddique Imam Siddique is very famous multi-talented person >> Read More...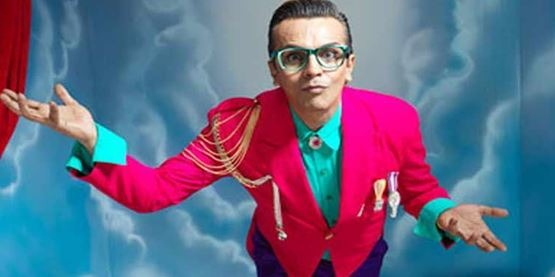 One of the most controversial contestants in Bigg Boss till date, Imam was responsible for a lot of drama on the show. He insulted anyone who came before him and his fights with Urvashi Dholakia went on for quite a long time, when he even commented on Urvashi's parenting, which left the actress in tears.
14. Rishabh Sinha Rishabh Sinha, the hot guy who was seen in Splitsv >> Read More...
Although the winner of the season was Prince Narula Prince Narula is a famous Television celebrity and >> Read More... , a lot of the credit for making the show popular goes to Rishabh, who was the third wild card entry and riled up the contestants. The three friends, Kishwar Merchant Kishwar Merchant is a model turned actress from In >> Read More... , Prince, and Suyyash Rai His looks capture the attention of almost everyone >> Read More... had gotten too comfortable, and it all changed when Rishabh came about. He caused fights and deceived them and took revenge, all of which left them pretty shaken.
15. Mandana Karimi Mandana Karimi is an Iranian model and actress; li >> Read More...
Perhaps the most selfish contestant to ever have entered the Bigg Boss house, the Irani actress was a cheater, she would frequently pick fights, demean people, and immediately sit in a corner and cry. She had no trouble in stabbing her friends in the back, and frequently went about causing havoc. She even crossed all bounds and kicked Kishwar, which she later said was an act of defense.
16. Karishma Tanna Karishma Tanna is an Indian Television actress bor >> Read More...
On the show, Karishma found love in Upen Patel Upen patel is a well known film actor in Indian fi >> Read More... . However, that was not all that she did in the house. The actress was competent to a fault, still is. She frequently went around causing fights and creating drama, and could reduce to any extent just to win a task. Her boyfriend and she rarely treated human as humans, and treated them all as below themselves.
17. Gautam Gulati A young, handsome, and most-talented hero look guy >> Read More...
Gautam is perhaps the most popular Bigg Boss contestant that there has ever been, the actor accomplished quite a lot during his stay in the house. Not only did he survive alone, without a single friend, but also took on a lot of heat from his fellow contestants. Frequently sleeping alone in a corner, the actor exercised regularly and developed a six pack during his stay in the house, which he never minded showing off.
18. Prince Narula
More than anything else, he became popular for how badly he tried to copy Gautam Gulati. He could, if he tried well, since they both were around the same age, at the same place in their career when they entered the show and were young guns. But Prince was a slacker, not half as daring, active or calculative, even though he did win the show, he did not win half as much the popularity that Gautam did.
19. Ajaz Khan Ajaz Khan is a very popular model and radio jockey >> Read More...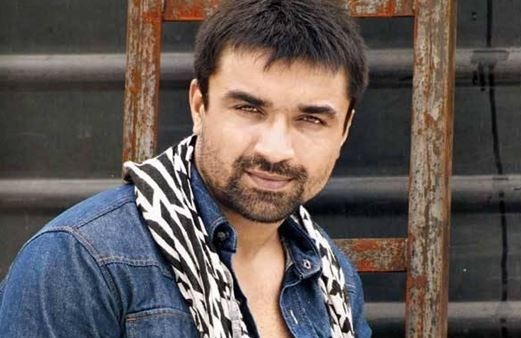 He became popular due to his slang, ek number manas, and his continuous flirting with Gauhar and calling her Khan Saab, despite knowing that she was in a relationship with Kushal, who was right there! His tapori accent and his accents made him a talking and walking source of entertainment, which is what extended his stay in the show.
20.
The Pakistani actress too left quite a mark on the show, more than anything else for her involvement with Ashmit Patel Ashmit Patel is an Indian film actor and director >> Read More... , and the fast pace with which their relationship progressed. She tried too hard to become a fashionista, and her dances in front of the mirror, along with her high heels became a few of the things that were hard to forget.