Hosts are very significant. They can make the most uninteresting programs the most fun or could spoil a brilliant show. From zero to hundred or vice versa, a host can control it all. Here's a list of the hosts we love to see.
1. Manish Paul Manish Paul is an Indian television actor, host an >> Read More...
...
The BEST our country's ever had. He is cute; he is smart, and he is witty. He is also very subtle and is ready to take the joke on himself (a characteristic every show host must have). He rarely ever crosses the line and is yet very amusing. He has hosted a lot of shows. The kids out there know him as the Ghost from Ghost Bana Dost. He is currently hosting Jhalak Dikhla Jaa. He is the life of the show. He has also hosted India's Got Talent. His energy and cheerfulness is contagious and sets the mood like nothing else.
2. Karan Wahi Karan Wahi is an Indian presenter and an actor who >> Read More...
...
His sweet looks bagged him a lot of TV serials and a movie. He appeared in 'Dawat-E-Ishq' opposite Parineeti Chopra The bubbly actress, born on 22nd October 1988, lan >> Read More... . Karan is also a cricket player. He has played with Virat Kohli Virat is counted amongst the very best players, th >> Read More... and Shikhar Dhawan The entire world now expects amazing talent from I >> Read More... in Under-19 team. With his broad smile and chocolaty looks, Karan is a very popular host of our generation. He has hosted Dance India Dance, Nach Baliye Whooping success to its credit of 145 episodes and >> Read More... , Indian Idol Junior Indian Idol Junior is a renowned singing reality s >> Read More... and many award shows.
3.
...
Jay is known for his mischievous behavior and harmless pranks while hosting Dance India Dance. He became very famous as a host from there on and further was seen anchoring and hosting several award functions. Jay is confident and chirpy and full of zest. He became famous from TV shows and later got a few roles in Bollywood movies. We saw him in the last season of Khatron Ke Khiladi along with wife, . Jay has never disappointed us with his skills.
4. Bharti Singh Bharti Singh is a well known comedian and actress >> Read More...
...
Slightly over-rated but very talented, Bharti deserves a spot on this list. She first appeared as a stand-up comedian in The Great Indian Laughter Challenge which was a high point in her career. She became famous instantly after becoming the runner-up in the show. She then started making appearances in shows to entertain the audience with her jokes and today is one of the most acclaimed hosts of our country. She was also seen in a TV serial call Pyar Mei Twist and was a contestant on the reality dance show Jhalak Dikhla Jaa. She is currently hosting along with Krushna.
...
5. Krushna Abhishek
...
Super-talented stand-up comedian, he is better known as the nephew of the superstar of comedy, ' Govinda Govinda is a popular Bollywood star who is known f >> Read More... '. Krushna appeared in a few Bollywood films including Bol Bachchan Click to look into! >> Read More... and 'Kya Kool Hain Hum 3'. Through his talent and wit, he has set a mark for himself and has a strong base in the world of comedians and hosts today. He is currently hosting Comedy Nights Bachao with Bharti. They make a perfect duo on the show. Krushna's talents apart from comedy and hosting include singing and mimicry. Krushna should be more renowned than he is.
6. Mona Singh Mona Singh is a popular Indian model-turned-televi >> Read More...
...
Mona is the Indian Ugly Betty Ugly Betty was an English comedy-drama series, tha >> Read More... . She was the main character in the serial Jassi Jaisi Koi Nahi, which was believed to be along the lines of Ugly Betty. Mona appeared in ' 3 Idiots Click to look into! >> Read More... ' and hosted a lot of shows. She was the host for Miss India Femina (2007). She was the host for Entertainment Ke Liye Kuch Bhi Karega and also Jhalak Dikhla Jaa. Mona gained a lot of fame from hosting all these programs and has also been on the stage during award functions.
7. Rithvik Dhanjani Rithvik Dhanjani is a popular television actor, da >> Read More...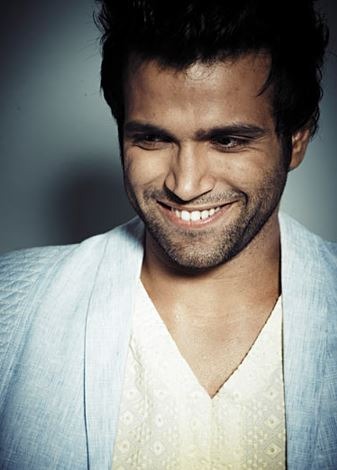 Rithvik became famous after his role as Arjun in Pavitra Rishta One of the popular Hindi serial, Pavitra Rishta Te >> Read More... . He is the winner of Nach Baliye and also the 2nd runner-up in Jhalak Dikhla Jaa, thus proving that he is a reasonably good dancer. Rithvik is very confident as a host. He hosted many TV shows and award functions. We remember seeing him as a host for India's best Dramebaaz. Besides that, he has hosted the 7th season of Nach Baliye and also Yeh Hai Aashiqui Yeh hai Aashiqui is a Hindi story serial being air >> Read More... .
8. Salman Khan Salman Khan is a very famous Indian actor and a pr >> Read More...
India's greatest actor is also one of the best hosts. Salman hosts Bigg Boss Bigg Boss Tamil is the Tamil language version of t >> Read More... every year and is the life of the show. His witty humor, quick responses and subtle jokes and pranks are a big hit with the fans. One of the most influential persons in India, his cheerful attitude, and constant, bright smile win our hearts in seconds.
9. Kapil Sharma Kapil Sharma was born in a small town of Amritsa >> Read More...
We could not have left him out of this list. Though he only hosts his own show, Kapil is a favorite with all age groups across the country. Undoubtedly the best in his field of work, Kapil has a beautiful sense of humor and an amazing style to present it. His delivery of dialogues and jokes are on-point and lovely. He also appeared in a film recently, Kisko Pyaar Karun, which almost everybody went to see only due to his popularity. He is very versatile and can also sing well. Kapil has set a strong base for himself in the Indian industry.
10. Karan Johar Karan Johar is one among the top ten celebrities i >> Read More...
Our very own Ellen, Karan ruled the world of host and anchoring with Koffee With Karan for a very long time. Probably, the best Indian talk show, Karan really won our hearts with his quirky questions and fantastic delivery. He created a fun and frolic atmosphere and the energy in him, and his show would reach our homes. Karan is a very talented director, producer, choreographer and also a host. He judges dance shows, and his comments and zest, and flirtatious attitude make them worth watching. He is also very smart and lingual and can speak fluent French. Karan is our personal favorite.
That's the end of the top 10 Indian hosts. The next ten hosts are from around the world (in no particular order). They are famous there, and they are famous here. Here's the list! 
1. Ellen DeGeneres Ellen Lee DeGeneres is an American comedienne. She >> Read More...
Ellen is the most savage and the boldest woman out there. Proud of her sexuality and not shying away from it, Ellen makes the most remarkable and worth remembering comments on things. A comedian, host, writer and producer, Ellen is very talented and does a lot of things. She hosts The Ellen Show since 2003 and is the first woman comedian to be ever invited on The Tonight Show. Her brave and confident attitude make her an icon. She is one of her kind and is absolutely lit.
12. Jimmy Fallon He was born on 19 September 1974. He is 42 years o >> Read More...
Jimmy is famous for hosting The Tonight Show. He appeared on the TV show Saturday Night Live Saturday Night Live or popularly called as NBC&#39 >> Read More... in which he was a cast member. From there he went on to become very famous and got a few films like 'Taxi' and Fever Pitch. Fallon is known for his incapability of holding a conversation without bursting into laughter or grinning and giggling.
13.
The Oprah Winfrey Show is all we can think of as soon as we hear her name. Oprah is a talk show host, a philanthropist, an actress and a producer. She is one of the most influential persons in the world. She has always been thankful for Phil Donahue's show and has been quoted saying that if he didn't exist, Oprah wouldn't exist either. During her career, Oprah faced a lot of criticism too. Her journey hence has been a roller coaster one. But Oprah managed it all very well.
14. Jay Leno There goes a saying that laughter is the best medi >> Read More...
Another host of The Tonight Show, Jay later started his own show called The Jay Leno Show. Leno has had fans; Leno has had his moments. Leno wasn't intellectual but he was funny, and that was enough to keep him rolling.
15. Jimmy Kimmel James Christian Kimmel is a comedian, American tel >> Read More...
If you didn't go all "Jimmy Kimmel Live!" on reading that name, then you probably have no idea who this man is. Jimmy Kimmel is a TV show host among a lot of other things that he does. He has hosted the Emmy Awards and was the host of The Man Show as well. He also worked in the radio industry early in his life. Jimmy is smart, confident and has a good sense of humor. He pulls off his late-night talk show pretty well without getting us bored.
16. Conan O'Brien
Associated with The Simpsons The Simpsons is a funny, highly popular American s >> Read More... , Saturday Night Live, Late Night and several other shows, Conan O'Brien is a well-known figure. He is spontaneous, cheery, confident and funny while hosting. He radiates energy and is ready to take the joke on himself. He has a documentary on him called, Conan O'Brien Can't Stop.
17.
Known to the world as the host of The Daily Show, Jon is a comedian, writer, producer, media critic and an actor. He had his own show airing on MTV called, The Jon Stewart Show and also hosted You Wrote It, You Watch It. He is also an author and has promised his fans that he would not retire completely and might go back to stand-up comedy.
18. Johnny Carson John William Carson is a multi-talented American c >> Read More...
He hosted The Tonight Show for 30 years and is the recipient of six Emmy Awards. He was very good at his job of interacting with the celebrities and the guests on his shows. He had some of the best conversations and hosted some of the best interview episodes.
19. David Letterman
33 years of hosting the same late night show, Late Night with David Letterman, he became one of the most loved hosts of his time, and we remember him even today. Cited as an example by the best TV hosts, his influence is an example to all.
20. Howard Stern
Renowned for his radio show, Howard Stern Show, he also produced and hosted several late-night shows. Stern is also a writer. Two of his bestsellers are Private Parts and Miss America. His look and style were very popular with the teenagers back then.