Stories of series are emotions to which we connect ourselves, and the magic they cast leaves a profound impact on us. As we proceed towards watching more of it, the more connected we feel. The acting, expressions, music, setting, characters all add up to construct this beautiful aura and charm. Some series make us emotional and leave us wondering what would it be like if the story had been a little different. We have some tragic choices of series for you to watch. Don't forget to grab some tissues, for they might leave you in tears.
Delhi Crime is a heart-wrenching story based on the awful events of the Nirbhaya rape case in Delhi. The series unfolds the terrible crimes that shook the country in 2012. The series starring Shefali Shah The beautiful Shefali Shah is an actress of Indian >> Read More... , Rasika Duga, Adil Hussain Adil Hussain is a prominent Indian television, fi >> Read More... , Rajesh Tailang Rajesh Tailang is an Indian writer and actor. He s >> Read More... , has seven engaging episodes. Directed by Richie Mehta He is a Canadian Director, Editor, Producer, and W >> Read More... , the story is sure to leave you with a lot of mixed emotions.
...
2. 21 Sarfarosh- Saragarhi 1897
This series was directed by Raj Acharya Raj Acharya is an Indian director who has worked i >> Read More... , the story shows glimpses of events and lives that gave rise to the Battle of Saragarhi, fought between the 36th regiment of Sikh soldiers of the British Indian Army and Pashtun Orakzai tribe members in 1897. Starring Mohit Raina, Prakhar Shukla Prakar Shukla is an actor and model, who has worke >> Read More... , and Mukul Dev Mukul Dev was born in Khatri Punjabi family. His f >> Read More... , the series is all set to captivate you.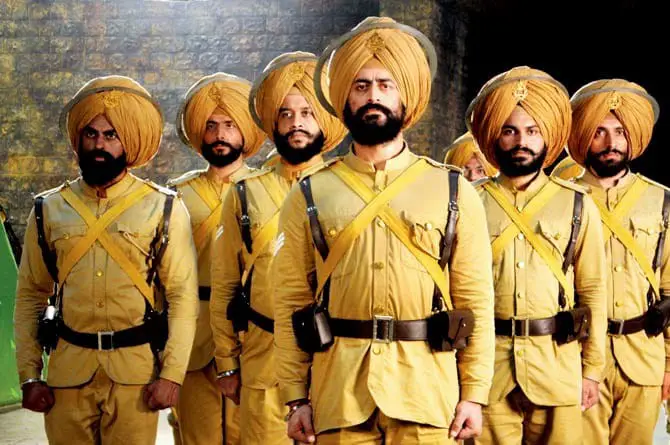 3. Leila
Packed in six episodes, the series revolves around a woman named Leila, who follows the story of Shalini. She endeavors to find her missing daughter. It is based on the novel by Prayaag Akbar, starring Huma Qureshi Huma Qureshi is a model-turned-actress in Bollywoo >> Read More... , Siddharth, Rahul Khanna Rahul Khanna is an Indian film actor. He is the so >> Read More... , Sanjay Suri Sanjay Suri is known as an actor in Bollywood. The >> Read More... , and Arif Zakaria With roles in chunauti, Karambhoomi, mrityudand, D >> Read More... .
...
4. Jamtara- Sabka Number Ayega
The story of the series is based on actual phishing incidents that took place in Jamtara. The series starring , Dibyendu Bhattacharya Dibyendu Bhattacharya is a famous actor of Indian >> Read More... , Aksha Pardasany, Sparsh Shrivastav Sparsh Shrivastav is an upcoming child talent of t >> Read More... , Monika Panwar Monika Panwar is an Indian-Actress. She was born o >> Read More... , and many others deserves a place in your binge list.
...
5. Hasmukh
If you want to watch comedy mixed with darkness, this series is your bucket of popcorns. Directed by Nikhil Gonsalves Nikhil Gonsalves is a scriptwriter and director wo >> Read More... , Vir Das Vir is a stand-up comedian and actor. He is known >> Read More... is playing the lead role of Hasmukh in the series. He was a nervous comedian until strange realization dawn upon him; the only way to maintain his onstage energy was by committing murders. The other casts include Ranvir Shorey Intro: Ranvir Shorey is a popular Indian movies ac >> Read More... and Manoj Pahwa Manoj Pahwa is an Indian television and cinema act >> Read More... .
6. Typewriter
The Typewriter is a good combination of horror and mysteries. The story swirls around a haunted house and an old book. Starring Purab Kohli, Palomi Ghosh Bio coming soon... >> Read More... , Jisshu Sengupta Jisshu Sengupta is an artist who is known for his >> Read More... , and Sameer Kochhar, house secrets unwrap when a new family moves in.
...
7. Ghoul
Ghoul starring Radhika Apte Radhika Apte, an Indian actress was born on Sept 7 >> Read More... in the lead role will take you to a dystopian future. The cast members include Manav Kaul Manav Kaul is a Kashmir born Playwright, Award-win >> Read More... , Ratnabali Bhattacharjee Ratnabali Bhattacharjee is an actress, writer, pro >> Read More... , Mahesh Balraj Mahesh Balraj (Born On March 1, 1975) Is An Actor >> Read More... , and S. M. Zaheer. Directed by Patrick Graham Patrick Graham is an English director who is worki >> Read More... , the terrifying and supernatural incidents start occurring in the series after the questioning of Ali Saeed.
...
The story of the series is based on Vikram Chandra's novel, Sacred Games. The cast includes some brilliant actors like , Nawazuddin Siddiqui Nawazuddin Siddiqui was born in Budhana in Muzaffa >> Read More... , Radhika Apte, Pankaj Tripathi Pankaj Tripathi is an acclaimed Indian film actor >> Read More... , Kalki Koechlin Kalki Koechlin is a famous film actress, model and >> Read More... , Ranvir Shorey. Sartaj Singh, a police officer was after a criminal named Ganesh Gaitonde. After Sartaj gets his location, underworld corruption was exposed.
...
9. Betaal
The series has a unique concept as it treats its audience with an army of British soldier zombies in a remote village. The cast includes Vineet Kumar Singh Vineet Kumar Singh an Indian film actor has come >> Read More... , Aahana Kumra Aahana Kumra is an Indian Theater actress and have >> Read More... , and many others; be prepared for this spooky series.
...
10. Bard of Blood
The series revolves around the story of an Indian Intelligence Wing agent, a role played by Emraan Hashmi Emraan Hashmi is one of the most successful & cont >> Read More... . The story is based on the novel by Bilal Siddiqi Bio coming soon... >> Read More... . If you are into watching spy movies, this one has got you. The other casts of the series comprise Kirti Kulhari She is an India film star Born May 30, 1985 in Mum >> Read More... , Vineet Kumar Singh, Jaideep Ahlawat Jaideep Ahlawat is an Indian film actor. He was bo >> Read More... , and .

Hang on a while here; we have something more to tell you!
We would love to hear from you. Please do like and comment on our tool, Disqus.