Bengal had a rich film history from the early 1900s, when it was a big center for Indian movie-making. About 200 million people speak the regional language of Bengali in Bangladesh and India. But these ten movies are all in Bengali (the official language of both countries) and have won National Film Awards The National Film Awards gets presented every year >> Read More... . The government of India's Directorate of Film Festivals presents the awards annually. So let's check out the recent top Bengali movies from the 21st century, which have won national film awards.
1. Ek Je Chhilo Raja
Ek Je Chhilo Raja is a Bengali movie set in Kathgola Palace, West Bengal. It is a story based on the perception of reincarnation where a sanyasi claims to be the reincarnated avatar of the former died prince Mahendra Kumar Choudhuri. This movie's director is , who released the film in 2018.
...
2. Avijatrik
Avijatrik is a recently made Bengali drama movie with the lead cast team of Arjun Chakrabarty Arjun Chakrabarty is a famous name is the Bengali >> Read More... , Sreelekha Mitra Sreelekha Mitra is an eminent and versatile actres >> Read More... , Ditipriya Roy Ditipriya Roy was born on 10 August 2002. She has >> Read More... , and Arpita Chatterjee Arpita Chatterjee is a beautiful and renowned actr >> Read More... as leading artists. The film revolves around the desired person who wants to roam around the world and know their perception in the age where he should focus on his life goals.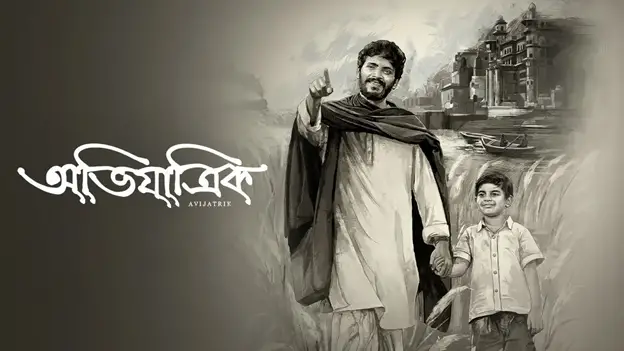 3. Bakita Byaktigato
Bakita Byaktigato is a documentary-drama movie that is far different from a general story movie as the protagonist, Ritwick Chakraborty Ritwick Chakraborty is an Indian actor. He works i >> Read More... , comes across a village where anybody can find their true love, which is again a thing of surprise indeed. This movie got the award for the out-of-the-box documentary storyline.
...
4. Krantikaal
Krantikaal is a movie about a hardcore man who flees the cops and seeks sanctuary in a small home. He meets the woman who lives in the house, and their conflict leads him to understand the meaning of his life and the reality of the consequences he can go through. The director of the film is Sekhar Das Sekar das is a director, Producer, Scriptwriter, P >> Read More... .
...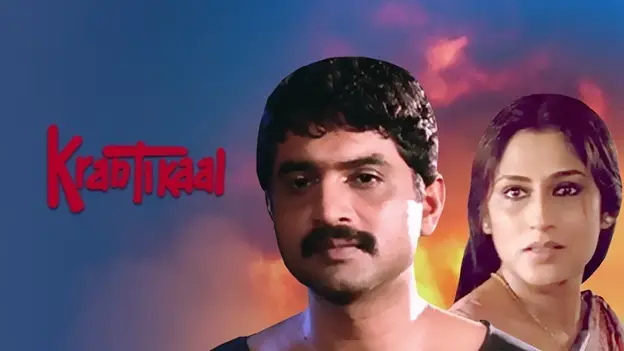 5. Ballygunge Court
Ballygunge Court is one of the best movies in Bengali cinema rated by the audience. This movie has lots of emotions, affection, and reality over the condition of old-aged parents in the country, all combined beautifully. The scenes in the film are about the characters trying to take out their loneliness and feeling for their children, who have left them in a place uncared for and with no feeling for them, like an orphan.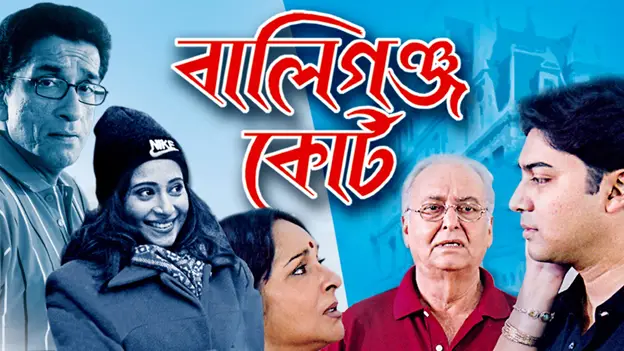 ...
6. Abohomaan
Rituparno Ghosh Rituparno Ghosh(1963-2013) was a profound actor, d >> Read More... , in his movie Abohomaan as made a story about the inner feeling a writer has over a girl way younger than him, and later the resembles of his previous wife and the current wife over him. The movie's lead cast includes Ananya Chatterjee Those who have traced the career of the National A >> Read More... , Mamata Shankar Mamata Shankar was born on 7th January 1955 in Kol >> Read More... , and Deepankar De.
...
7. Nirbashito
Nirbashito is a film about a young writer woman's life forged in the fire of loneliness and aspiration for her ideology over the patriarchal world and different religious and communal perceptions. The movie won a national film award in 2014 for putting a different angle on the laws of society.
...
8. Ami Aadu
"Ami Aadu Bengali movie" is a true story based on the life of a Hindu girl who is financially struggling but later falls in love with a Muslim man. But later, the man leaves her to earn more to move to Iraq, which is subsequently hit by a war, changing the couple's life forever. The director of the movie, Somnath Gupta, put forth the idea that this heartwarming movie follows what happens when one family member has an idea that changes their life forever.
...
9. Mayurakshi
Mayurakshi is a Bengali film directed by and co-produced by . It stars Prosenjit Chatterjee The only son of Biswajit Ranjitkumar Chatterjee wa >> Read More... , Sudipta Chakraborty Sudipta Chakraborty is a renowned Indian film actr >> Read More... , and Soumitra Chatterjee Soumitra Chatterjee was born on January 19, 1935, >> Read More... in the lead roles. This film revolves around a Bengali man frustrated by problems arising in his life. At the same time, his father is suffering from a neurological disease, making it hard to live for his father. Later both of their life changes when they meet after a long time. The movie was released in 2017 and won an award in the same year.
10. Gumnaami
Gumnaami is a 2019 Bengali movie, and Srijit Mukherji directs it. He has also written the story of this movie. Shree Venkatesh Films are producing this film. The film stars Tanusree Chakraborty Born and brought up in West Bengal, India, Tanushr >> Read More... as the protagonist, with Srijit Mukherji and Anirban Bhattacharya Anirban Bhattacharya is an Indian-actor. He is a s >> Read More... playing supporting roles. It is about the story of Netaji Subhas Chandra Bose and the theory of his existence and death and a journalist's perspective, which changes the whole story of the plane crash accident.