Few of the Tamil movies depict the relationship between a father and his child. 'Father: daughter's first love and son's first hero', on the occasion of Father's Day here are the top ten dads of Tamil movies, whose association with their sons and daughters on screen is commendable and something which the audience could connect to their bonding with their fathers.
10. Sivan in Jilla
...
Sivan being a dad in 'Jilla' , shares his happiness and sadness with his son Shakthi. "Endha Sivanoda Shakthi da Evan", this dialogue from the movie was remarkable. Sivan and Shakthi were seen delivering the bond between a father and his son.
9. Muthiah in Thavamai Thavamirundhu Story soon >> Read More...
...
'Thavamai Thavamirundhu' ,A sacrifice which a dad could make could be comprehended by watching this particular film.
8. Joseph Kuruvilla in Theri Click to look into! >> Read More...
...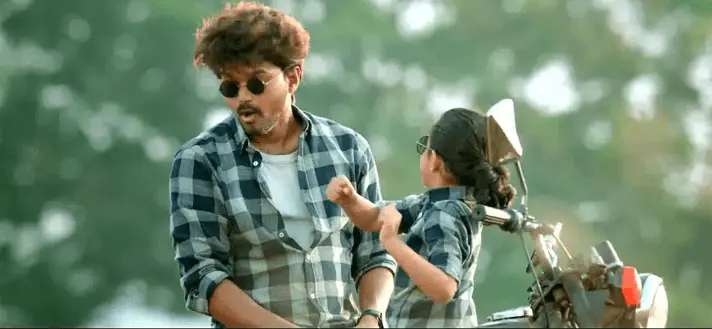 'Theri' Whenever it comes to daughters, a father could to go any extent to make her feel happy and safe. Vijay, playing the character of a devoted and a dedicated father who pulls himself out from his profession for the goodwill of his daughter.
7. Sathyadev in Yennai Arindhaal Click to look into! >> Read More...
...
'A daughter's first love is her father', Ajith as Sathyadev in 'Yennai Arindhaal​' playing the character of an adorable father is an epitome for the above statement. The soundtrack "Unakkena Venum Sollu", beautifully expresses the emotions of a father for his daughter as a single parent and taking care little things and appreciating the smallest of the gestures of love made by his daughter.
...
6. Velu Naikkar in Nayagan
...
Velu Naikkar - 'Nayagan' , initially being neglected by his children since he becomes the man of the society but later the kids realise how priceless their father is. One of the most respected characters in Tamil cinema and a father who is called the 'man for people'.
5. Senapathy in Indian​
...
'Indian' ,The song 'Pachai kiligal tholodu' for the movie Indian illustrates the love of a father.
4. Subramaniam in Santosh Subramaniam
'Santosh Subramaniam ', one of the best Tamil films which could be enjoyed watching with family. A movie which depicts the respect which a father and a son have for each other, the adjustments which a son makes in order to make his father happy. Prakash Raj Prakash Raj, born on 26th of March, 1965, as Praka >> Read More... as an over caring father and as his obedient son delighted the audience. A dialogue which says "Neenga Nalla Appa, Ulagathulayae Neenga than Best Appa", is quite apt for all the fathers in this world.
3. Vaaranam Aayiram
Gautham Vasudev Menon paid a tribute to his father through the medium of his Tamil movie, 'Vaaranam Aayiram ' starring Suriya as the father and the son as well. The relationship and bonding between a son and a father is felt in this movie. The movie depicts emotional distress and heartbreak felt by a son when his father gets separated from him.
2. Raghuraman in Abhiyum Naanum Abhiyum Naanum is the Tamil serial telecasted on S >> Read More...
Prakash Raj again as a father in 'Abhiyum Naanum' as Raghuraman. Trisha as Abhi plays the role of his darling daughter. Raghuraman a loving father who gets the moon for his daughter all the time. All her little things are taken care of by Raghuraman. He portrays a loveable dad. The movie was shot in the beautiful hills of Ooty and depicted how charming the bonding between a father and his daughter is. It also depicts how emotionally strong a father has to become when the tables start turning.
1. James in Raja Rani Click to look into! >> Read More...
Sathyaraj as James in Raja Rani being the father of Regina, 'A Daddy's girl' portrayed by Nayantara. A father with eternal love and care for his daughter, respecting all her emotions and choices. Supporting her decisions at all instances in her life and travelling with her throughout the journey of her life.