1. Shanthanu Bhagyaraj Having a filmy background, Shanthanu Bhagyaraj is >> Read More...
Having acted in movies like 'Sakkarakatti', Bhagyaraj still hasn't realized that merely imitating other Kollywood actors won't get him anything. Looking and acting like a child on-screen won't change his artificial expressions and certainly, won't help in bringing any originality to his act.
...
2. 'Aadhi'
Known for 'Aravaan', he has to work a lot harder to earn the respects of movie critics. He has got the making of a good actor with his looks, but he still needs to put some effort with his on-screen presence. He has to learn a lot such as his voice modulation is not really up to marks, and he is basically wasting his presence on the big screen.
...
3. ''
...
Known as Simbu, the son of Kollywood filmmaker, Thesingu Rajender, is highly criticized for lacking acting skills. Usually known to act in his father's productions, besides his dancing skills and supposedly good looks, he is not much of a star material. He has been trained in singing, but his comic timing still needs some polishing.
4.
...
Ravi, known for Thani Oruvan Click to look into! >> Read More... among his many other movies, has been pretty much overrated for his cinema. His only saving grace is his Playboy look. His comedy sense is purely pathetic and can't even carry out the simplest of roles with perfection. Perhaps, he has still survived in this industry is due to his prominent parents and his background.
5. Vishal Reddy Born as Vishal Krisna Reddy, he is called upon as >> Read More...
...
Known for Pandiya Naadu, Vishal is not at all a "star material." His dark, handsome looks don't cover for absolute lack of stage confidence and do not help at all in improving his bad dialogue delivery. His acting needs some serious work.
...
6. ' Vijay As they always say, "it runs in the blood", the sa >> Read More... '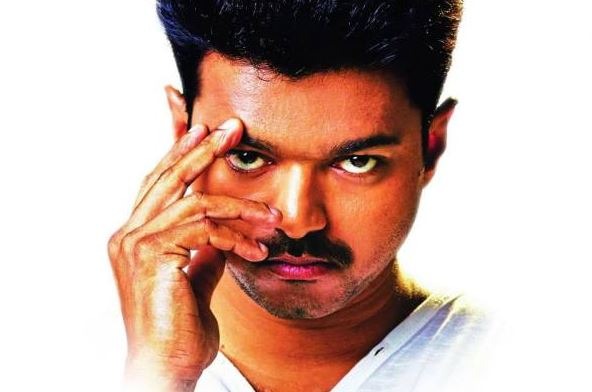 ...
Known for many films such as ' Thuppakki Click to look into! >> Read More... ', the son of S. A. Chandrashekhar, a famous Tamil producer and director and recipient of many awards, is in fact not that good as his awards may suggest. Though he has excellent dancing skills and dialogue delivery yet his acting is pretty blunt. All his movies seem almost the same, and he is not praiseworthy for his movies.
7. Udhayanidhi Stalin Udhayanidhi Stalin is considered to be a mammoth f >> Read More...
Stalin doesn't have the looks of a hero and neither does acting skills. He is not good in dance and comedy. He hails from a powerful political family background and that is why there is always a hype surrounding him. He has to improve his acting skills in order to survive long in the industry.
8. Hansika Motwani Hansika Motwani is a young and beautiful actress, >> Read More...
It has been a truly long time, yet Hansika has not in reality learned her lessons from the mindless performances which she is giving to the audience. Just smiling at the camera the entire time is no testament of showcasing her pathetic acting skills. She has to understand that looking good and being cute, doesn't hide the fact that she essentially keeps on repeating the same kind of role in each of her ventures.
9. ' Sivakarthikeyan Sivakarthikeyan is a stand-up comedian, actor, and >> Read More... '
An avid movie lover can't understand his motive for starring in a movie. Despite playing the same role again and again and that too of a jobless, pervert guy whose only aim is to flirt with the leading lady of the film, no one truly understand, the hype that is being built around this actor.
10. ' Soori Soori is a South Indian actor in Kollywood. His n >> Read More... '
Goes around everywhere as the comedy king but has to come to terms with the truth that giving a good performance once in a while does not really help his status as a comic actor and has to really work on his comic timing.