Many top actors appear as guests in the movies as a cameo for a brief scene. Here is a list of such actors.
1. Magalir Mattum​
This is a super hit comedy movie of 1994 and a remake of the film 9 to 5 which was an American picture. The movie was directed by Singeetham Srinivasa Rao and starred Revathi, Urvashi, Rohini, and Nassar. Kamal Haasan had a guest appearance in the movie. Kamal played the role of a Boss from the head office where Revathy (Sathya) worked.
​2. Pasanga 2
Released in 2015, this movie revolved around the problems children face while growing up. The movie was directed by Pandiraj. Suriya and Amala Paul did a cameo as as Tamizh Nadan (A child psychiatrist) and Vemba (Tamizh's wife). The two children Kavin and Naina are put in the school where Vemba works as a teacher. The film is about the childhood mischievous and over-concerned parenting.
This film is comic drama released in 2009. Arya did a cameo as Arun, adding a nice touch to the movie. Arya plays the role of Arun, who happens to be the groom who is arranged by Sakthi's father.
​4. Pithamagan
This movie was one the classic Bala hits. Simran did a cameo in this movie and appeared as herself in a song that also became a hit. The song comprises of remix of old and famous Tamil soundtracks put together.
​5. Kuselan
This movie was hit remake of Kadha Parayumbol, a Malayalam movie. This film featured the great Rajinikanth in a cameo role of a star and a popular celebrity. The superstar played the role of Ashok Kumar who shoots in a village for a month. The village people are delighted to have him in their village.
​6. Unnidathil Ennai Koduthen
The lead roles are played by Roja and Karthik in this romantic comedy movie released in 1999. The movie featured Ajith in a cameo role who portrayed the character of Roja's fiancé. Ajith as Sanjay, Sathyapriya's brother realises the feelings Radha (Roja) has for Selvam (Karthik) and departs from her life.
This Devayani and Partheipan starrer movie released in 1999 and directed by Rajakumara. This film featured Ajith in a cameo role as a Devyani's fiancé who dies in an accident. Later, his eyes are transplanted to Ganesh played by Partheipan.
This movie is both commercially and critically acclaimed movie of Sridevi. Ajith Kumar appears in a cameo role, who motivates Sridevi's character on their plane journey. Sridevi, a naive Indian women who flies to New York for her niece's wedding and meets Ajith on the flight.
​9. Alaipayuthey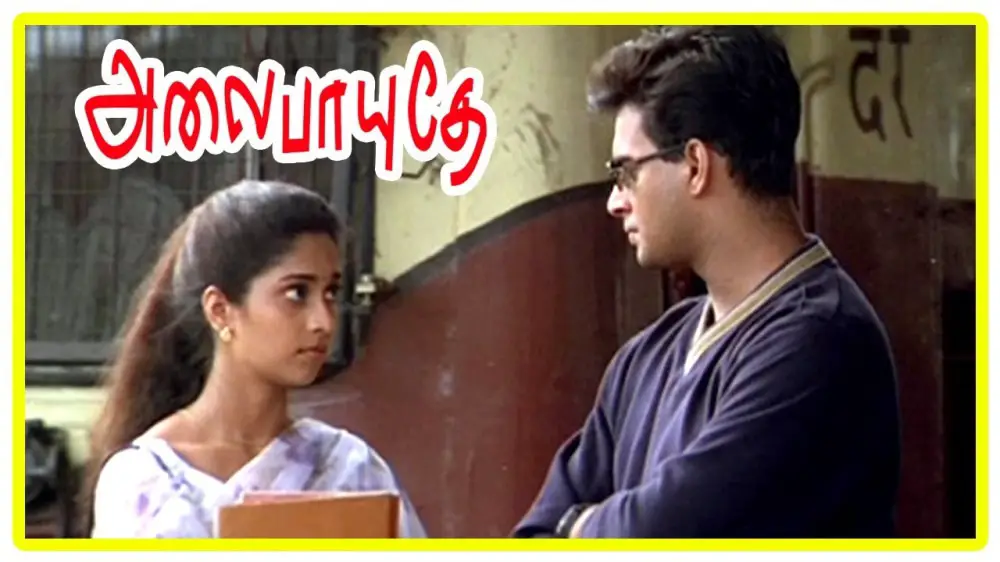 This movie was the debut of Madhavan and directed by Mani Ratnam. Arvind and Kushboo played minor roles but played with perfection. Kushboo, a learning driver rams her car into Shalini and Arvind Swamy plays the role of Kushboo's husband, who handles the situation with maturity.
10. Oru Kal Oru Kannadi
M Rajesh directed this comedy movie which was a debut film of Udhayanidhi Stalin and Hansika. Arya appeared in a cameo role as Rajini Murugan creates a twist in the story and unites Meera (Hansika) and Saravanan (Udhayanidhi Stalin).