1. ' Akkineni Nagarjuna Akkineni Nagarjuna is a veteran Indian actor, TV p >> Read More... '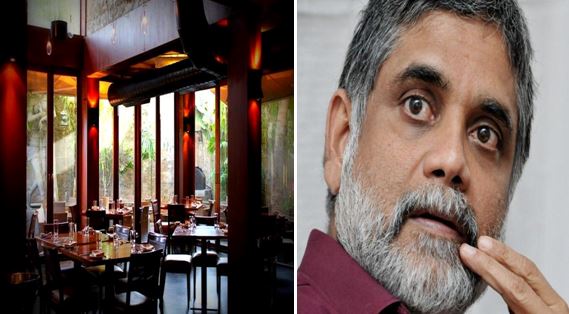 Nagarjuna is known for his successful hit films in Tollywood. He has also proved himself as a successful entrepreneur by jumping into the restaurant business. He owns N Grill restaurant – a modern grill house serving delicious dishes, N Convention Centre - a host to corporate events, social gatherings, etc., and a Chinese restaurant named N Asian. He has also made investments in real estate projects in Dubai.

2. Shruti Haasan Shruti Hassan is an Indian film actress born on 28 >> Read More...
...
The multi-talented actress who has spread her magic in Hindi, Telugu and Tamil film industries has stepped into business where she is going to start her production house named Isidro which will focus on short films, animation films, and video recording. As she has got a busy schedule, her younger sister Akshara Haasan Akshara Haasan is an eminent Indian screenwriter, >> Read More... will manage this production company.

3. Prabhu Deva Prabhu Deva is one among the populous cinema perso >> Read More...
...
Prabhu Deva started his journey as a choreographer and became famous. Now he has landed into a business where he has taken the step of setting his own production house named Prabhu Deva Studios. During the launch of his production, he made a big announcement that he will produce three untitled Tamil films under his banner.

4. Pawan Kalyan Pawan needs no introduction to South Indian people >> Read More...
...
Pawan Kalyan is an actor, producer, writer, politician and the younger brother of Chiranjeevi. The National Award winning star has jumped into the production field which is named as Pawan Kalyan Creative Works. He is planning to produce two films under his production banner.

5. Ram Charan Ram Charan is a famous Tollywood actor and an entr >> Read More...
Ram Charan is an actor, dancer, and an entrepreneur. He has started a regional airline which has been set up in Telangana; Hyderabad named TruJet. The TruJet airline is a part of Turbo Aviation, which looks after aircraft maintenance and ground-handling services. He started this service with his co-partner Vankayalapati Umesh.

6. ' Arya Click to look into! >> Read More... '
...
Arya is an actor and producer who mainly appears in Tamil films. He has opened a hotel in Chennai named Sea Shell which got a good response. He has also launched his production company - The Show People. Under his banner, he has produced four Tamil movies up to now.

7. ' Vijay As they always say, "it runs in the blood", the sa >> Read More... '
...
Vijay is an Indian film actor and mainly works in Tamil films. What he has started as side business is setting up three marriage halls in Chennai. The mandpams have been named after his mother - Shoba, his son - Sanjay and his wife - Sangeetha.

8. ' Suriya Sivakumar Suriya Sivakumar is undoubtedly the biggest star i >> Read More... '
...
Suriya is a famous face in the Tamil film industry. He has turned into an entrepreneur by setting up a windmill farm in Coimbatore, near Thirunelveli and has also shown a keen interest in garment export business.

9. ' Napoleon Click to look into! >> Read More... '
...
Napoleon is a versatile actor in Tamil film industry and also a politician. He has opened a software company known as Jeevan Technologies. This company is a perfect blend of technical competencies and customer services which make Napoleon excel in the field of business as a smart entrepreneur.

10. ' Prashanth Bio Coming Soon... >> Read More... '
Prashanth is a Tamil actor who jumped into business in coordination with his father Thiagarajan when they opened India's largest jewelry mall in Chennai. Preethi Thiagarajan manages the shopping complex as she is a jewelry designer and younger sister of Prashanth. The tower has been named as Prashanth Real Gold Tower which is spread across ten floors with ATMs and food courts as well.