The director always have a great vision and the cinematographer animates his film on screen. So the success of a film also lies in its technical aspects like cinematography. Cinematography in Kollywood has evolved to a great extent in the past few years, thanks to the exemplary works of ace cinematographers.  These people have indeed weaved magic with the camera. Certain cinematographers have their own distinctive style and they can be compared to even international standards. Here is a list of some ace cinematographers of Kollywood, who have proved their mettle. 
' Velraj The movies which we see on the screen look so grea >> Read More... '
...
This talented cinematographer is also a director. But again, his first preference is only cinematography. In fact, he didn't mind to do dual roles in the super hit flick Velaiyilla Pattadhari, as that of a director and a cinematographer. Besides Veilaiyilla Pattadhari, Polladhavan, Engeyum Eppodhum and Aadukalam are some of his commendable endeavors. 
' Ravi Varman Ravi was born in Thanjavur, Tamil Nadu. By profess >> Read More... '
...
Ravi Varman is indeed a topnotch cinematographer. He has proved his mettle in Kamal Haasan's films including Dasavatharam and Vettaiyadu Vilaiyadu. Even in Autograph, he had done excellent camerawork. His frames are indeed a treat for the eyes.
' Nirav Shah Nirav Shah is an esteemed name, in the field of In >> Read More... '
...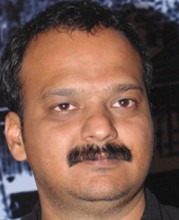 Nirav Shah has gained reputation in the past few years and the way in which he took us to Chennai of 1947 in Madrasapattinam is indeed a commendable feat. Tamizh Padam, Billa, Sarvam, Deiva Thirumagal and Pokkiri are some of his other notable works. When he entered film industry he had to choose between direction and cinematography and ultimately he took up the latter.
Ravi K Chandran Ravi K Chandran is an ace Indian cinematographer. >> Read More...
...
This ace cinematographer has been in the industry for more than 2 decades. He has proved his mettle not only in south Indian languages but also in Hindi cinema. Anniyan, Ghajini and Kannathil Muthamittal Story soon >> Read More... are some of the prominent ventures of 'Ravi K Chandran'.
...
Santosh Sivan Santosh Sivan (born 8 February 1964) is a film dir >> Read More...
...
Santosh Sivan is synonymous to excellent cinematography. In fact, he has four National awards to his credit. Iruvar, Siraichalai, Roja and Thalapathi are some of his commendable works. Santosh Sivan has also received international accolades.
Rajiv Menon Rajiv Menon is one of the most acknowledged, talen >> Read More...
...
There is some magic in this talented director cum cinematographer's works. He is aesthetic ally inclined and innovation is at its best in his movies. His cinematography under the direction of Mani Ratnam Mani Ratnam is an Indian filmmaker deeply rooted t >> Read More... is par excellence. Guru, Kadal and Bombay are some of his exemplary works as a cinematographer.
'P C Sreeram'
Last but not the least it is PC Sreeram who is adorning this list. His exemplary cinematography in Nayagan even fetched him the National award. The main forte of this ace cinematographer is that he doesn't use light to a great extent. For those who may not know he is revered as the 'Guru of Cinematography" in Kollywood. Kuruthipunal, Mouna Ragam Mouna Ragam is a Tamil soap opera which is a dubbe >> Read More... and Agni Nakshatram are some of his great works as a cinematographer. He has also tried his luck in direction.