1. Vinnaithaandi Varuvaayaa Vinnaithaandi Varuvaayaa is an Indian-Tamil musica >> Read More... : -
One sided love stories may not be a victory everytime. The theme of Vinnaithaandi Varuvaayaa is the same. Karthik's ('') love for Jesse ( Trisha Krishnan Born on 4th May, 1983 in Palakkad by Krishnan and >> Read More... ) gets tested when her parents restrict their affair. Simbu is heartbroken in the end when Jesse leaves him, but he becomes a great Director after making a film of how much he loved Jesse.
...
2. 'Kaadhal': -
One would not disagree to the statement Love is Blind. Kaadhal is a breathtaking love story between ' Sandhya Serial story coming soon.. >> Read More... ' and Bharath Srinivasan Bharath Srinivasan is a popular star in Tamil and >> Read More... . Sandhya is a school going girl, and Bharath is a mechanic. Like any parents, those on figuring out Sandhya's relationship get her married to a man. Bharath unable to take up this loss becomes mentally challenged and ends up begging on the Streets. Sandhya will come back to him; However, Bharath won't be able to recognize her.
...
3. Moonu: -
...
A film that was a heartthrob to every individual who watched it. The movie would have made anybody cry for its storyline. ' Dhanush This lanky superstar Dhanush is an actor from Tami >> Read More... ' (Ram) is madly in love with Shruti Haasan Shruti Hassan is an Indian film actress born on 28 >> Read More... (Janani), his high school sweetheart. They get married, and Dhanush gets diagnosed with Bi-polar disorder. He makes sure that Janani lives happily, he decides to shift his assets to her name and commits suicide after writing a letter. Until reading this letter, she wouldn't be able to figure out what happened to Ram?
4. Aarilirunthu Arubadhu Varai: -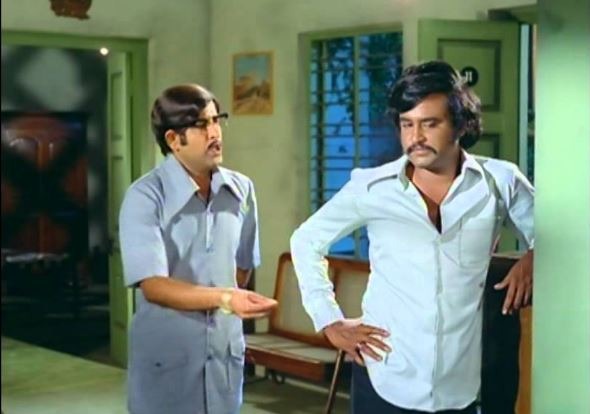 ...
There is nothing before family, would be an appropriate line to describe this movie. ' Rajinikanth 'Rajinikanth' is the name that is known in >> Read More... ' (Santhanam) whose parents passed away leaving a brother and a sister for him to take care of in his young days. He works day and night and spend his blood and works for taking care of them after giving the best education to his brother and marrying his sister in a very rich family; they start ignoring him and hurting him in all ways possible. His wife takes care of him and initially dies. Santhanam then becomes a famous writer and becomes a successful man. On hearing his status in the society, the family then approaches him. He then dies after few hours of meeting them. The sibling's regret for not owing him their debt of gratitude.
5. En Bommukutty Ammavukku: -
...
A woman's biggest gift in the entire world is able to give birth. Rekha becomes mentally challenged after her parents abandon her baby. Young couple ' Sathyaraj Sathyaraj is one of the greatest actors of Tamil f >> Read More... ' and Suhasini Maniratnam Suhasini Maniratnam was born on 15th August 1961 i >> Read More... decide to get a baby as they were unable to produce a child. Rekha's husband on figuring out that the couple has adopted their kid end up having a feudal between the families. Sindhu loved her new family and got close to them until one fine day when Suhasini and Sathyaraj decide to let go of her with her mother Rekha itself as the doctor's said her illness would cure if she gets back her child. The couple goes to the hospital and leaves Sindhu with Rekha, and go of elsewhere in order to search for a living.
...
6. Avan Ivan: -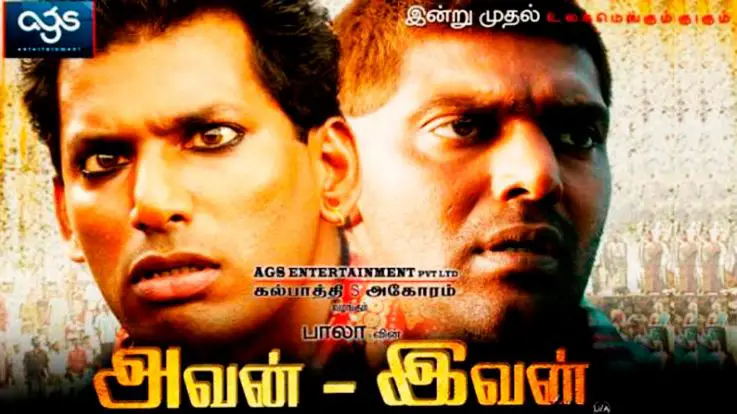 ...
The film with ' Bala Click to look into! >> Read More... 's touch is a movie worth watching. A film that glorifies and spreads awareness to its audience about the authenticity of early dance forms and folktales that are getting faded with time. The film is about how a King who is very much renowned in the village gets killed in for not living by the Government's order which was something vicious for the people. ' Vishal Bio coming soon... >> Read More... ' and ' Arya Click to look into! >> Read More... ', who are step brothers are his men in charge who glorify the Folktales and Dance. The King dies towards the end, and this saddens the viewers.
7. Vaaranam Aayiram: -
A relationship is not a relationship if you don't treasure it. The film directed by Gautham Menon Gautham Vasudev Menon is known for his directional >> Read More... starring Sameera Reddy Sameera Reddy was born on December 14, 1980, in Ch >> Read More... and Suriya Sivakumar Suriya Sivakumar is undoubtedly the biggest star i >> Read More... is a very emotional love story. It's also first sight first love kind of a story. Suriya takes the risk to keep his love alive by going to the extent of traveling to America where she goes to study. He goes after her and makes her fall in love and one fine day she dies due to a bomb blast. A half dead Suriya gets shattered on seeing her die in front of his eyes. He then gets into drugs and goes through a tough time. His parents get disturbed, and he then travels to places to forget and let go off his sadness. On returning all fresh and to start a new life Surya gets married to his sister's friend Priya. He then joins the army and one day he receives a call saying his father passed away.
8. Deiva Thirumagal: -
On an opinion, everytime somebody watches this film even if it's for the fifth time one couldn't help crying. A cinema that has a beautiful meaning which makes us ponder upon it. The story between a father and a just born daughter whose mother passes away. Krishna is mentally challenged, the difficulties a father faces having his daughter grow up is the film's theme. He then fights for custody for his 7-year-old daughter Neela.She gets abducted by his father-in-law as Krishna is unstable mentally. Krishna and Neela both are unhappy with the decision and miss each other so much. Though he wins custody of his daughter on realizing his disability, this man had the heart to go and give back Neela to the grandfather in order for her to gain good Education.
9. Thavamai Thavamirindhu: -
The struggle, parents go through in order to provide their child with the best of everything is immeasurable. ' Rajkiran Born as Mohideen Abdul Khadar on 5th February 1949 >> Read More... ' is the father of two sons, whom he makes a man out of his struggle. The elder son, in order to please his wife ignores his parents unlike the youngest son. The film is about the struggles Raj Kiran Raj Kiran is one of the well-known director, actor >> Read More... undergoes to keep his family happy. He then gets old and on his death-bed sits and thinks about all the moments with his youngest son and reveals the dark, painful truth and insults he had to hear to grow them up. Rajkiran passes away, and his youngest son Cheran is deeply disturbed on figuring out the shame and difficulty his father had to undergo behind their every smile.
10. Pithamagan: -
Pithamagan is a film directed by Bala which broke the stereotype that the society follows. The movie has a sad ending where SurIya dies. The film is about the Village Chief who forces Chiyaan Vikram Vikram is from the Tamil family. His father is Chr >> Read More... , the corpse burner to work in his Weed factory. Suriya on developing a brotherly bond with Vikram stops him from doing this, and the Weed factory owner kills Suriya. Unable to bear the pain of Suriya's death it took a long time for a man like Vikram to understand his death. He realizes Suriya's death after lying down next to the burnt corpse of Suriya and experience's Agony, Rage, Betrayal and other sorts of emotions and goes after the Village Chief.