1. ' K J Yesudas Kattassery Joseph Yesudas shortly called as K J Ye >> Read More... '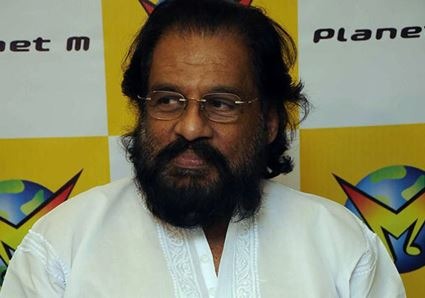 Known as Gana Gandharvan, Yesudas is the most admired Indian singer. He has many Malayalam, Tamil, Hindi, Kannada, Telugu, and Bengali songs to his credit. He set a record winning seven National Awards and 43 State Awards. The songs that won him the National Awards are, "Manushyam Mathangale", "Padmatheerthame Unaru", "Gori Tera Gaon Bada", "Akasha Desana", "Unnikale Oru Kadha Parayam", "Ramakadha Ganalayam", and the songs of Malayalam film 'Sopanam'.

2. 'K. S. Chithra'
...
She is a renowned and well-known singer based in Kerala. Known as Vanambadi in Kerala and Chinna Kuyil in Tamil Nadu, she has won six National Awards and 31 State Awards. Her award-winning songs are "Padariyen Padippariyen" (1986), "Manjal Prasadavum" (1987), "Indupushpam Choodi Nilkum Raathri" (1989), "Maana Madurai" (1996), "Payalein Chun Mun" (1997), and "Ovvoru Pookalume" (2004). She has worked with many eminent music directors like A. R. Rahman, V. Dakshinamoorthy, ' Johnson Bio coming soon.... >> Read More... ', ' Raveendran Raveendran is an Indian actor and television ancho >> Read More... ', G. Devarajan, ' Vidyasagar Vidyasagar is an Indian Playback Singer, Composer, >> Read More... ', and 'Bharadwaj'.

3. ' Adoor Gopalakrishnan Born into a family in Kerala, Adoor Gopalakrishnan >> Read More... '
...
He is the most famous and accomplished director and script writer in Malayalam cinema. He won 16 National Awards in different categories. His film ' Swayamvaram Swayamvaram is a dubbed version of the Sanjay Leel >> Read More... ' won the Best Film Award in the 1973 National Awards, followed by 'Kathapurushan' in 1995. He received four National Best Director Awards for the movies Swayamvaram, ' Mukhamukham Mukhamukham is a Malayalam TV show featuring many >> Read More... ', 'Anantharam', and 'Mathilukal'. In 1985 and 1988, he got two awards for the Best Screenplay for the pictures Mukhamukham and Anantharam. Adoor also won more than 15 Kerala State Awards.

4. 'M. T. Vasudevan Nair'
...
M. T. Vasudevan Nair, popularly known as M.T.' is a famous novelist and scriptwriter based in Kerala. The novels Naalukettu, Asuravithu, Manju, and Kaalam, brought him many accolades and appreciation. Honored with the prestigious Padma Bhushan and Jnanapith Awards, he also has four National Film Awards The National Film Awards gets presented every year >> Read More... to his credit. Oru Vadakkan Veeragadha, 'Kadavu', 'Sadayam', and ' Parinayam Parinayam is a Malayalam television series. The pl >> Read More... ' are the four screenplays that have won him National Awards.

5. ' Mammootty Muhammed Kutty Ismail Paniparambil is the original >> Read More... '
The most celebrated and acknowledged Malayalam actor, Mammootty has won three National Awards and seven State Awards. He got the National Best Actor Awards for the films 'Mathiluka'l and 'Oru Vadakkan Veeragadha' in 1989, Ponthan Mada and 'Vidheyan' in 1993, and Dr. Babasaheb Ambedkar in 1999. He still continues to be an active presence in the contemporary Malayalam cinema. Mammootty also received the prestigious Padma Shri in 1998, and D.Litt honors from Kerala and Calicut Universities.

6. ' Mohanlal Mohan Lal is the Super Star of the Malayalam film >> Read More... '
...
He is the all-time favorite romantic hero and action superstar in Malayalam cinema. He entered as a villain in the picture Manjil Virinja Pookkal Click to look into! >> Read More... and ended up as an inevitable part of the film industry. He has four National Awards and nine Kerala State Awards to his credit. The movies 'Bharatham' and 'Vanaprastham' won him the National Awards in 1991 and 1999. In 1989, he also received a Special Jury Mention for his performance in the picture 'Kireedam'.

7. ' Sharada Noted South Indian actress Sharada, a three-time r >> Read More... '
...
Though Sharada belongs to Andhra Pradesh; she became famous through Malayalam films. She received three National Awards for the Malayalam movies ' Thulabharam It is one of the most liked Malayalam TV Serial wh >> Read More... ', 'Swayamvaram', and 'Nimanjanam'. She appeared as a heroine in many Malayalam pictures in the 1960s and 1970s. Later, she played many maternal roles in the films like 'Mazhzthullikkilukkam', 'Rappakal', and ' Nayika Story soon >> Read More... '. She also has many Telugu, Tamil and Kannada movies to her credit.

8. ' K P A C Lalitha K.P.A.C Lalitha is known for her character Mayavat >> Read More... '
...
She is a renowned and distinguished Malayalam actor and theater artist. She started her career in the drama society K.P.A.C. Then, she appeared in many films and became a well-known artist for her versatile characters and humor. K.P.A.C Lalitha is twice the recipient of the National Film Awards for the Best Supporting Actress in the movies 'Amaram' and 'Santham'. Also, she has won numerous other accolades including four Kerala State Film Awards.

9. Shobana Chandrakumar Pillai Shobana Chandrakumar Pillai known by the short nam >> Read More...
...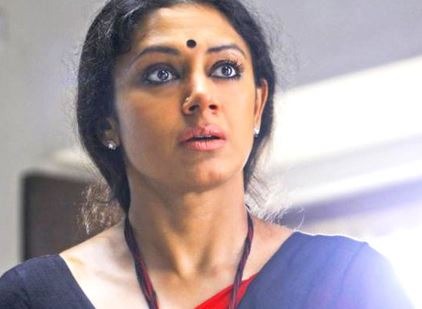 Shobana is a brilliant dancer and versatile actress who has many Malayalam and Tamil movies to her credit. She got the prestigious Padma Shri in 2006 and Kala Ratna by the Kerala Government in 2014. 1n 1993, she received a National Award for picture 'Manichitrathazhu'. This movie won her many other awards and acclaims. Again, she won another award for the English film 'Mitr, My Friend' in 2001.

10. Suresh Gopi Malayali by birth, Suresh Gopinath, also known as >> Read More...
Suresh Gopi is one of the leading actors in Kerala, also a social worker and a Member of Parliament. The picture 'Kaliyattam' won him a National Award in the year 1998. An adaptation of Shakespeare's Othello, this film features Suresh Gopi as the character Perumalayalan, a Theyyam Artist. The same movie brought him a State Award also. ' Janakan Click to look into! >> Read More... ', 'Commissioner', ' Apothecary Click to look into! >> Read More... ', and Pakal Nakshatrangal are his other well-known pictures.