1. 'G. Devarajan'
The greatest of all the music composers in Kerala, Paravoor Govindan Devarajan has made significant contributions to the Malayalam film industry. He received five Kerala State Awards for his extraordinary compositions and the J. C. Daniel Lifetime Achievement Award in 1999 as well. He has more than 300 Malayalam films credited to his music. Some of the best songs of Devarajan Master are; Thanka Bhasma", "Chandra Kalabham", "Njan Ninne", "Kayampoo Kannil Vidarum", and "Veena Poove".

2. 'Johnson Composer'
...
He is a gifted music director and film score composer, who started as an assistant of Devarajan master. He received two National Awards for the background score composition of the films Ponthan Mada and 'Sukrutham'. The songs of the pictures 'Ormakkayi', 'Vadakkunokkiyantram', and Mazhavil Kavadi won him three State Awards and the films ' Sallapam DD Malayalam is a leading Malayalam Television Cha >> Read More... ' and 'Sadayam' brought him another two. Some of his hit songs are "Aadivaa Kaatte", "Anuragini Etha En", "Moham Kondu Njaan", "Chaithra Nilavinte", "Devanganangal", and "Doore Doore Saagaram".

3. ' Raveendran Raveendran is an Indian actor and television ancho >> Read More... '
...
Widely known as Raveendran Master, M. Raveendran has scored music for more than 150 films. He started as a playback singer after completing his studies at Chennai. The first song he composed, Thareke Mizhiyithalil became a super hit at that time. Then, he turned completely towards music composition. " Thenum Vayambum Thenum Vayambum is television serial aired on Sury >> Read More... ," "Sindoorasandhyaykku Mounam," "Ezhu Swarangalum", and "Ottakambi Naadam," are his early hits. He received a Special Jury Mention at the 1992 National Awards for the songs of the film 'Bharatham'. He has also composed music for the pictures His Highness Abdullah, ' Nandanam Click to look into! >> Read More... ', 'Vadakkumnathan', and Mazhayethum Munpe Story soon >> Read More... .

4. ' Shyam Shyam was born in Chennai and is a famous serial a >> Read More... '
...
Shyam, originally Samuel Joseph Legends are not born daily but March 19, 1937, was >> Read More... , is a Tamilian by birth, and composed songs in Malayalam. He was first an assistant to Devarajan Master and Salil Chowdury and started independent work through the 1974 film Manyasree Viswamithran. Then, he did many songs like "Shrutiyil Ninnuyarum", "Kuyiline Thedi", "Paavada Venam Melaada Venam", "Devadaru Poothu", and "Poomaname". He won two State Awards in 1983 and 1984 for the songs of the pictures 'Adooram' and ' Kanamarayathu The Television industry has flourished amazingly i >> Read More... '.

5. 'M. G. Radhakrishnan'
The elder brother of the singer M.G Sreekumar, M.G Radhakrishnan is a famous music director and a master of light soulful music. He started as a classical vocalist and a playback singer. As a composer, his notable works include the songs of the films 'Thakara', 'Devasuram', 'Adwaitham', 'Manichitrathazhu' and ' Anandabhadram Click to look into! >> Read More... '. He received two Kerala State Film Awards in 2001 and 2005 for the songs of the pictures 'Achaneyanekkishtam', and Anandabhadram.

6. ' Baburaj Baburaj is an Indian cinema actor and director. He >> Read More... '
...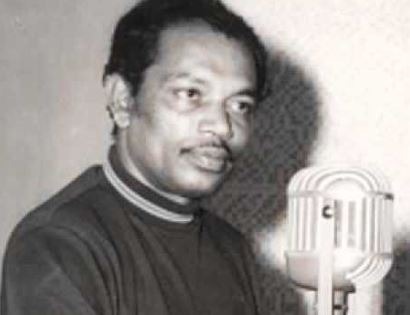 Also known as Babukka, Mohammad Sabir Baburaj is a renowned music director who has composed many songs predominantly in Malayalam. Despite the poverty and struggles in life, he studied Hindustani music and brought about a revolution in Malayalam songs, blending it with strains of Hindustani music. His famous compositions include "Oru Pushpam Maathramen", "Thamasamenthe Varuvan", "Kadali Vazha Kayilirunnu", "Kanmani Neeyen", and "Thaliritta Kinakkal Than". The Kerala Mappila Sangeetha Academy has established an award in his memory named M. S Baburaj Award.

7. ' Ouseppachan Ouseppachan is well-known music composer in the In >> Read More... '
...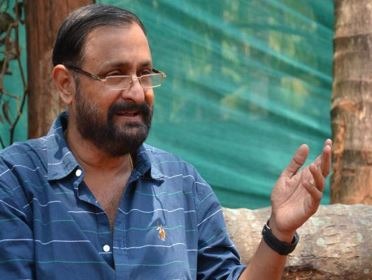 A famous musician and music composer, Ouseppachan is the recipient of a National Award and three State Awards. "Etho Vaarmukilin," "Anthiveyil Ponnorukum," "Unnikale Oru Katha Parayam," "Prayaka Saugandhikangal", and Azhalinte Aazhangalil" are some of his famous songs. He also gave background score for the films ' Nirnayakam Click to look into! >> Read More... ', ' Shikkar Click to look into! >> Read More... ', and Ore Kadal Click to look into! >> Read More... . Ouseppachan also appeared as a judge in the reality show Idea Star Singer.

8.'M. Jayachandran'
...
He is a brilliant and talented music director who is a record winner of the State Film Awards. He has a National Award and six State Awards to his credit. The movie Ennu Ninte Moideen brought him the National Award for Best Music Director in the year 2015. The songs of the pictures ' Celluloid Celluloid is a movie based program telecasted by S >> Read More... ', 'Karayilekku Oru Kadal Dooram', ' Madambi Click to look into! >> Read More... ', 'Nivedyam', ' Perumazhakkalam Click to look into! >> Read More... ', and 'Gowrisankaram' won him six State Awards.

9. ' Mohan Sithara Mohan Sithara is a Malayalam music composer who ma >> Read More... '
...
He has given some of the finest compositions in Malayalam film industry. The songs "Ila Kozhiyum Sisirathil", "Neermizhipeeliyil", "Unnee Vavavo Ponnunnee", "Mindathedi Kuyile", and "Annarakkanna Vaa" are his best compositions. A peculiar folk style in some of his songs brought him much appreciation. In 2009, he received a Kerala State Film Award for his compositions in the movie Sufi Paranja Katha.

10. 'Sujith Vasudevan (Sharreth)'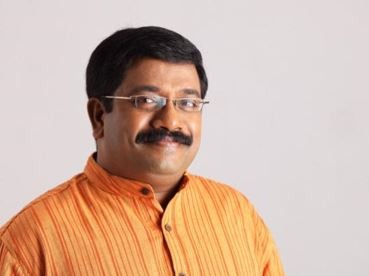 Sharreth, originally named Sujith Vasudevan, is a famous classical vocalist and music composer based in Kerala. He has got two Kerala State Film Awards- one for the songs in the film Ivan Megharoopan, and other for the best classical singer. He also appeared as a judge on the musical reality shows like Idea Star Singer, Indian Voice Junior, and Indian Voice Season 2. His notable works are "Sreeragamo Thedunnu", "Thaalamayanju", "Maleyam Maarodalinju", and "Palappoovithalil".