1. Kerala Varma Pazhassi Raja Click to look into! >> Read More...
Released in 2009, "Kerala Varma Pazhassi Raja" was a big hit in Malayalam movie history. Directed by Hariharan, this film was based on a king named after the same. Pazhassi Raja is a ruler who fought against the British rule in the Wayanadan hills.
...
2. Ennu Ninte Moideen
Based on a truly tragic story, "Ennu Ninte Moideen" is a symbol of lost love. Based on real people mentioned in the film, "Ennu Ninte Moideen" is one of the biggest hits in Malayalam. Moideen and Kanchanamala are real persons lived in Mukkam, in Kozhikode district.
...
3. Celluloid Celluloid is a movie based program telecasted by S >> Read More...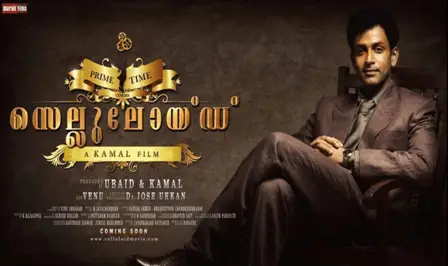 ...
"Celluloid" is a movie based on the father of Malayalam film, J C Daniel. His struggle and life are portrayed in this beautiful film. The film focuses on the struggle put forward by Daniel to make his dream come true.
4. Khaddama
...
Talking about real life house maid immigrants and their problems in the Arabian countries, this film had many critics acclaims. The film is about a real life Khaddama, who is a Keralite housewife. It is her real life struggle that is shown in the film.
5. Lal Salam Lal Salam is an Indian talk show hosted by superst >> Read More...
...
Directed by Venu Nagavally Venu Nagavally was one of the most prominent Write >> Read More... and released in 1990; the film talks about Nettoor Stephen and his Communist Party colleagues before and after their imprisonment. The movie was a real game changer for Mohanlal who acted the role of Nettoor Stephen. It mainly focuses on the growth of Communist Party in Kerala.
...
6. Thirakkatha
...
Talking about well-known actresses of olden times, this film was a dedication to actress Sreevidya. It is her life situations and decisions that are mainly focused in this wonderful hit from 2008. Directed by Ranjith, this film also talks about the romantic link-up between Sreevidya and Kamal Haasan Kamal Haasan is the most versatile actor that Indi >> Read More... .
7. Yugapurushan Click to look into! >> Read More...
A 2010 film, "Yugapurushan" focuses on the life and teachings of Sree Narayana Guru Sree Narayan Guru is a Malayalam TV Serial. The se >> Read More... . The main title role was handled by Mammootty. Aruvikkara movement was one of the main talking points in this film.
8. Ivan Megharoopan
"Ivan Megharoopan" is based on the autobiography of well-known poet P. Kunhiraman Nair. Since it is based on an autobiography, the film's main protagonist is the poet himself. Prakash Bare Prakash Bare grew up in Chirakkal, in Kannur distr >> Read More... played the title character in this movie. It was released in 2012 and directed by P. Balachandran.
9. Crime File
A film that talks about the most important event that occurred in Kerala history. The film talks about the murder of Sister Abhaya. The movie brings about a lot of controversies due to its sensitive subject. The movie focuses on the murder investigation mainly rather than the life of Sister Abhaya. The movie was released in 1999, and Suresh Gopi Malayali by birth, Suresh Gopinath, also known as >> Read More... played the lead character role, and Sangita played the role of Sister Abhaya.
10. Oru CBI Diary Kuripu
One of the hit series in Malayalam, the CBI series is based on a real-life character. The fictional character of Sethurama Iyer is based on a CBI officer named Radha Vinod Raju. It is his style of investigation that is portrayed in this movie series.