1. Ranjith Balakrishnan A great Indian film director Mr.Ranjith Balakrishn >> Read More...
Ranjith as most of the film fans know is a well-known director in Malayalam. He directed many hit and notable movies in Malayalam. He is one of those few directors who played title characters in a movie. He was the lead character in the movie "Gulmohar" which was released in 2008.
...
2. Lal Jose Best known in Malayalam cinema, Lal Jose is a film >> Read More...
Another well-known director, Lal Jose appeared in many films in guest roles rather than notable character roles. His recent guest appearance in the film " Ohm Shanthi Oshaana Click to look into! >> Read More... " made him a fan likely director. But his main focus is on direction rather than acting.
...
3. Shyamaprasad
...
Award winning director, Shyamaprasad is well known among fans as a notable director who directed many classic films such as " Akale Click to look into! >> Read More... ," " Ivide Click to look into! >> Read More... ," etc. He almost acted in five films in the span of four years. His first acting performance was in the film "Pattam Pole" which was released in 2013.
4. Lal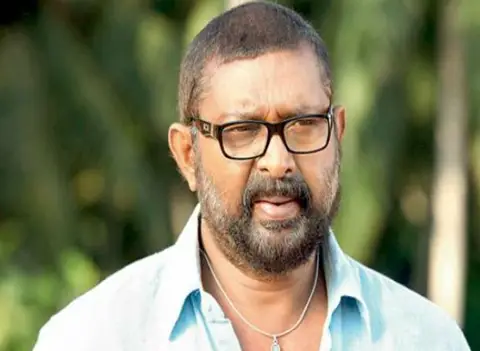 ...
Every one of the Malayalam movie fans knows Lal as an actor rather than a film director or a script writer. But before his big entry into the movie industry as an actor, Lal was a well-known film scriptwriter and director. He is currently not working on any projects as a director, but he is active in the industry as an actor.
5. Balachandra Menon Balachandra Menon has various feathers to his caps >> Read More...
...
Many fans of new generation Malayalam movies don't even know that Balachandra Menon is a director. A well known and talented actor, he acted many movies and directed less when compared to his directing career.
...
6. Sreenivasan
...
There is no doubt that Sreenivasan is a multi-talented individual. He is a well-talented actor, a gifted scriptwriter and also a director. He directed only two films in his entire career, but both of them were big hits. One was "Vadakkunokkiyanthram" and another one is "Chinthavishtayaya Shyamala."
7. Pratap K. Pothen
Pratap K. Pothen is a recent name in Malayalam films as he is into acting roles lately. But he was a director of three films in his early film career. Recently he is active in many acting roles and notable among fans. His films as a director are not very well known among movie lovers.
8. Major Ravi Major Ravi is the penned name for Major A.K. Ravic >> Read More...
Along with Mohanlal, Major Ravi ventured into director roles. His biggest hit was "Keerthichakra" and then followed by many military movies. He is recently into acting roles as well with a notable appearance in "Anarkali" and "Action Hero Biju."
9. Renji Panicker A firebrand script-writer, actor, director, and pr >> Read More...
Another one of those directors who is into acting nowadays. Renji Panicker is a well-known director before his big venture into acting roles. His major acting hit was in the movie " Jacobinte Swargarajyam Click to look into! >> Read More... ." He directed only two films so far, his last one being in 2008 and the first one being in 2005.
10. Vineeth Sreenivasan Vineeth Srinivasan is known to the music industry >> Read More...
Every one of the Malayalam movie fans knows about this little genius. Son of Sreenivasan, Vineeth is a hit maker in Malayalam film industry. He is a scriptwriter, a director, a singer, an actor, etc. There is no role he can't take in a movie it seems.