The make or break of a film depends on various factors including the actor, actress, director, technicians, producers, etc. Kannada film industry has seen various lovable combinations that also spelled magic at the box office. Here's a look at the successful combinations of Sandalwood. 
 
' Vishnuvardhan'- ' Dwarakish'
Known as Kallakulla in Sandalwood, Vishnuvardhan and Dwarakish created magic at the box office since the early 70s. Besides directing Vishnuvardhan's films, Dwarakish also produced movies along with the talented actor. Some of the notable films of this combo are Galate Samsaaara, Kittu Puttu, Pedda Gedda, Indina Ramayana, Thamashe Nodu, Prachandakulla, etc. Aptha Mithra was the last venture that they worked together, and this movie set the cash registers ringing.

'Vishnuvardhan' - Suhasini Maniratnam

It is no exaggeration to tell that the combination of Vishnuvardhan along with Suhasini is one of the best in the South Indian film industry. Bandhana and Suprabhatha were landmark films in both their careers and these films ran for over a year. Himapatha, Muthina Haara, Hendthig Helthini, School Master and Maathad Maathad Mallige were the other movies in which they shared screen space. Suhasini also showed exemplary acting skills in Vishnuvardhan's movies.

 
'Vishnuvardhan' - ' S P Balasubrahmanyam'

SPB's voice was a perfect match for Vishnuvardhan, and they remain one of the hit combos of Sandalwood. Right from the 1972 flick Naagarahaavu SPB lent his magic voice to Vishnuvardhan. Even as a music composer SPB was the choice of Vishnuvardhan for composing music, for the movie Sowbhagyalakshmi. Vishnuvardhan was very particular that SPB should sing in few numbers in his movies.

'Vishnuvardhan' - ' S A Rajkumar'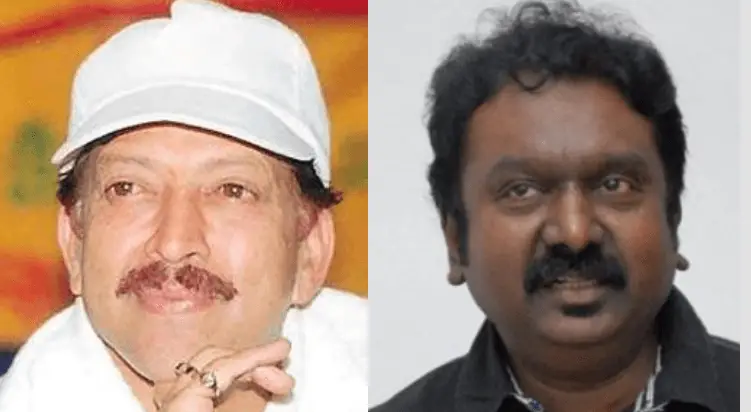 S A Rajkumar, the music director known for his melodies, has composed many songs for the blockbusters of Vishnuvardhan. Varsha, Srivantha, and Jyeshta are just some of the jewels in their crowns. Who can forget the evergreen songs Sevanthiye Sevanthiye (given voice by SPB) and Premachandrama given by this duo?

This pair is indeed an evergreen one, and they worked wonders in over 25 films. Movies including Naa Ninna Bidaalare, Chandanada Gombe, Ibbani Karagitu, Benkiya Bale, Mudidada Taavare Aralitu, etc. are some of the best films in their collaboration. 

The combination of Chi Udayshankar, a renowned lyricist of Kannada cinema and Dr. Rajkumar was a loved one. In fact, Chi Udayshankar was seen in most of the movies of the legendary actor. To give more value to this statement, Chi Udayshankar has associated with the talented actor for over 30 years in over 90 movies. 
Puneeth Rajkumar - ' Duniya Soori'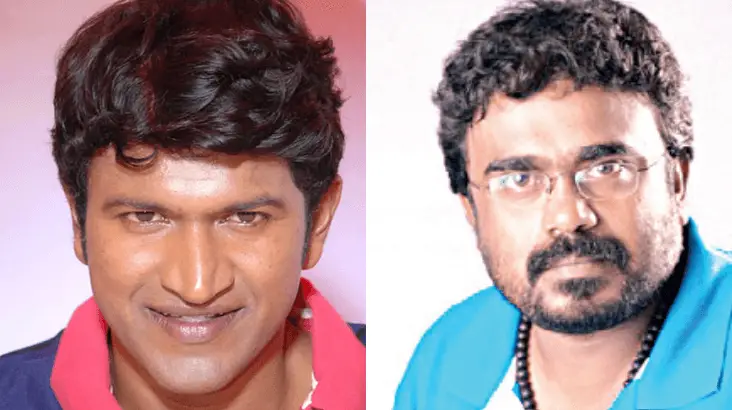 This pair has teamed up only in three movies including Jackie, Anna Bond, and Doddmane Hudga (upcoming movie) but two movies were a great success at the box office. While Anna Bond was the best film of 2010, Anna Bond smashed all the earlier box office records.

No Kannada audience can forget the movie Om; that gave Shivarajkumar the much-needed star acclaim. This movie was directed by Upendra. In fact, this movie is considered to be one of the gems of Sandalwood. Eventually, Shivaraj Kumar and Upendra acted in Preethse, and it was also lapped by the audience. Later they worked together in Lava Kusha. 
 
' Yash'- Radhika Pandit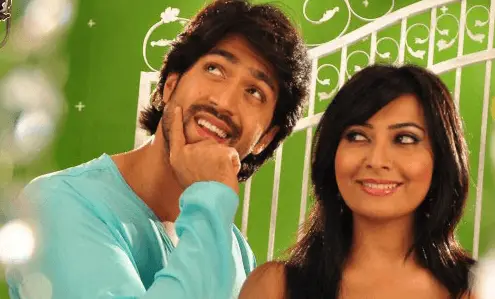 Radhika Pandit had worked with Yash in over three films (Moggina Manasu, Drama and Mr. and Mrs. Ramachari) and all the movies were successful at the box office. And now, they are going to work in yet another film.
'Darshan Thoogudeep' - 'V Harikrishna'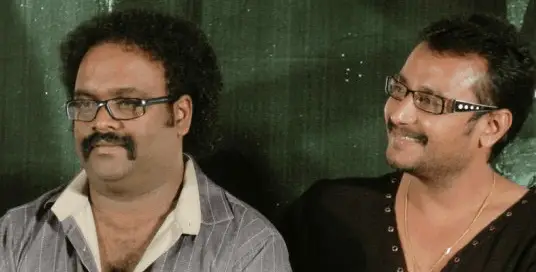 This is one of the best hero-music composer duos of Sandalwood. Since his debut film Jothe Jotheyali in 2006 Harikrishna has scored music for most of the movies of Darshan. In fact, Harikrishna debuted only in Darshan's production endeavor. Gaja, Bhoopathi, Prince, Porki, and Chingari are few of the best movies that this loved pair of Sandalwood has produced.
Do you know any other combination that is well-loved by the audience?