A tune gets its feeling only when meaningful lyrics are added. Lyrics are the most important thing which makes the song either best or the waste.. Some songs have funny lyrics while some stress on a social issue while some others stress on the inner feelings of a person. It should have a proper form to bring out correctly whatever the director wants. Here is a list of these great lyricists who became famous as lyricists.
R.N.Jayagopal is the most famous lyricist in the Kannada Film Industry. He came to life in the year 1935 to a family with the filmy background. It was obvious that he would end up in the industry. He took up the charge of a lyricist in the industry. He has written over twelve thousand songs for various films. He died in the year 2008.
This famous lyricist was born in the year 1934 to a Chi.Sadashivaiah, who was also a lyricist. He has written over three thousand songs to various movies including some devotional songs. He is a script-writer and a director too. He has written dialogues for almost ninety-two movies featuring Rajkumar.
3. 'V '
V.Nagendra Prasad is also famous as "Kaviratna" which means Gem in Poets. He had a poor family background and managed to complete post graduation from Mysore University in Kannada literature. He started working with the legendary
Hamsalekha
and went on to become a successful lyricist.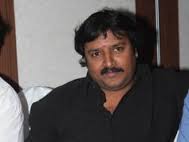 4. 'Hamsalekha'
Hamsalekha was born in the year 1951. He is widely known as "Nada Brahma" which means The God of Music. He became famous in the Sandalwood in the late 1980s and from then he has written lyrics for over five hundred feature movies. He is, even today, known for his writing style.
5. 'V. Manohar'
V.Manohar is mainly a music director in the Kannada Film Industry. He has actively participated in the Kannada and Tulu industries. He has written over thousand songs to Kannada movies alone. He has won many awards.
Kaviraj is regarded as one of the greatest lyricists of Sandalwood. He has written over thousand songs for various Kannada Films. He has won many awards including Filmfare Award. He debuted as a lyricist in the year 2003 through the movie "Kariya".
Jayant is a famous poet and a short story writer of Kannada literature. He started writing lyrics to the film songs  with Chigurida Kanasu. He has written lyrics for many famous movies like Mungaru Male, Milana, Gaalipata among others.
A.P.Arjun was born in the year 1984. He is a director alongside being a lyricist. He debuted as a lyricist through the movie "Thangigaagi" in the year 2006. He debuted as a director through the movie "Ambari" in the year 2009. He has been successful in most of his ventures.
Yograj Bhat is most famous for his directional ventures like Mungaru Male. He is even famous for his writing skills which he showed through writing lyrics for some songs which became a massive hit. He also acts in some of his movies in a supportive role.
Upendra, the famous actor of Sandalwood, is also a lyricist. Shocking? Yes, many people don't know but, Upendra, alongside being an amazing actor, he is also a lyricist and a playback singer. He debuted as a narrator, lyricist, writer and a director all together through the film "Tharle Nan Maga" in the year 1992 which starred Jaggesh in the lead role.