As we all know, Mungaru Male is a very famous movie among Sandalwood audiences. It is the only movie to run in a multiplex for one whole year continuously. It grabbed the attention of a majority of the audiences and was a major hit in the Kannada Film Industry. It brought out two amazing talents; Ganesh and
Pooja Gandhi
, as its main leads. This movie is directed by the director Yograj Bhat, and he decided to get the film out in the year 2006. This movie is well-known for its amazing dialogues. Following are some of the most attractive dialogues from the movie with its translations. Hope you enjoy them.
1.
.
Dialogue: "Ree Manushyange Bad Timeu Shuru Adre, Thale Kerkondu, Thaleli Gaaya Aagi, Adu Cancer Aagi, Doctoru Thalene Thegibeku Anthaare.. Anthadralli Naanu Ee Dil, Hrudaya... Ade Heart Anthaaralla Allige Kai Haki Para Para Antha Kerkondbittidini Kanri!"
Translation: When a man gets trapped in a bad situation, he scratches his head, the scratch becomes a wound, the wound becomes cancer, and the doctor says that we have to remove the brain. In spite of that, I have put my hand inside, reached my heart and have scratched it a lot. 
2. 
Dialogue: "Nim Nagu, Nim Beauty, Nim Voiceu, Nim Koodlu, Nim Nota, Ee Biknasi Male, Nim Gejje Sadd, A Watchu, A Rascal Devdas Gante Saddu Yella Mix Aagi Nan Lifealle Riperi Maadakke Aagde Iro Ashtu Gaaya Madide Kanri."
Translation: Your smile, your beauty, your voice, your hair, your look, this rain, the sound of your anklet, that watch, Devdas' bell sound, everything have made a wound which cannot be healed in a life time.
3. 
Dialogue: "Ee Mungaru Maleli Ishtond Benki Ide Antha Gotthirlilla Devdasa."
Translation: I had never experienced that these monsoon rains have so much fire inside them.
4. 
Dialogue: "Uncle, Manushya Yeshte Doddavnaadru Chikmagu Thara Irbeku Antha Nammappa Amma Helkottidaare Uncle."
Translation: Uncle, no matter how much a person grows in age, he has to be a kid inside. This is what my mom and dad has taught me, uncle.
5. 
Dialogue: "Nange Gothagoythu Kanri, Neevu Nange Sigolla Antha..Bittukotbitte Kanri...Nimmanna Pataysi Lofer Anniskolodakkintha Obba Decent Huduganagi Idbitre Saku Annisbittide Kanri."
Translation: I thought I will never   get you. I had left you for him. It's better to be a decent boy rather than being called a lofer for chasing you.
6.
Dialogue: "Lifenalli Ee Levelge Confuse Aagidhu Ide Modlu... Yella Nim Aashirvada."
Translation: It is the first time that I am so confused in life. All thanks to you.
7.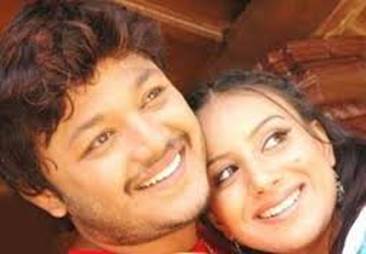 Dialogue: "Mental Hospital Gotha? Ayyo Adonthara Nam Tavaru Mane Iddange Bidi. Hogakke Time Aaglilla."
Translation: Do you know mental hospital? It is like my mother's house. No time to visit.
8.
Dialogue: "Aa Watchnalli Koti Nenapugalide."
Translation: There are crores of memories in that watch.
9. 
Dialogue: "Thanks, Kanri Nandini. Preeti Vishayadalli Nan Kannu Teresida Devathe Neevu...Ee Kannu Close Agi Mannu Serida Melu Naan Ee Upakarana Mareyalla Kanri."
Translation: Thanks, Nandini. You are like a god who opened my closed eyes regarding love. I will never forget this moment not even after  closing my eyes permanently and getting mixed in the mud.
10. 
Dialogue: "Artha Aaglilla. Aagodu Beda Bidi."
Translation: I didn't understand. It's better that I don't understand.