Bollywood has different directors, who all produce different kinds of films. Some of them even have particular genres which they follow. But almost every director has directed at least one film that spreads a social message and needs to be heard.
Here are 20 films that have been accepted as being social masterpieces that everyone needs to see.
1. ' Pink Pink is an American Songwriter, Singer, and Actres >> Read More... '
...
The recent film starring brought to notice some very serious issues that are prevalent and accepted in our society, but are actually unfair to the sex that is one half of the society. Women are judged for enjoying themselves, for choosing their own school of thought, for being independent, and a 'no' that they say is never enough. However, the film challenges all these notions, and makes it clear that a 'no' is not just a word; it is a statement that cannot be challenged if a woman says it regarding her body.
2. ' Kahaani Click to look into! >> Read More... '
...
A woman is considered week, and weeker when she is carrying a child. However, this film manages to change these notion and makes it clear that a woman is not to be messed with. She can take care of herself and take revenge, on her own. Vidya Balan Vidya Balan is an award winning Bollywood actress >> Read More... did a tremendous job, as always, playing an empowered woman who is unafraid.
...
3. Taare Zameen Par Click to look into! >> Read More...
The education system in our country is a mess and we know it. A child is intelligent if he can memorize what is written in his books and he is dumb if he cannot. Ishaan's parents sends him to a hostel when they see he cannot perform, but no one bothers to listen to him to understand that the child is dyslexic and needs love and attention. Instead, he is sent away, where fortunately, he meets this wonderful art teacher who is passionate about his job and even more passionate about the children in his life.
...
4. ' Paa Click to look into! >> Read More... '
...
Paa spreads a very important message that not every film has had the courage to do. It has Auro as an illegitimate child, who was unplanned and happened because his parents did not use safety. This is a repeated theme, but has never been so clearly addressed in any movie before Paa.
5. ' Fashion Click to look into! >> Read More... '
...
The fashion industry is a place where half the population of the country wants to be. They see the glitz and the glamour, but no one sees the challenges, the mountains that one needs to conquer every single day even after they achieve the name and fame they wanted. No one knows how dark that world is and how much more it takes away than what it gives back. This is what Fashion tells the world and warns them against.
...
6. Rang De Basanti Click to look into! >> Read More...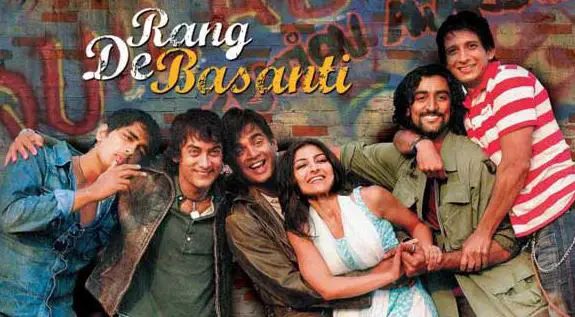 The film targeted the youth, in the sense that they were made to realize that they really are capable of bringing change in the society. The corruption in the society is very explicitly dealt with as a group of friends protest against how little the government does for the people who are ready to lay their life for their nation. This happens when their friend loses his life in a plane crash while flying a fighter plane.
7. Chak De India
The movie dealt with so many issues that it is hard to count. Religion, sexism, prejudice, partition, everything is talked about through hockey. It also makes a significant point against the popularity of Cricket, as the people who play Hockey are just as successful and work just as hard. Shah Rukh Khan Shah Rukh Khan or also known as SRK is a prominent >> Read More... gives a stellar performance and so do the girls in his team.
8. " 3 Idiots Click to look into! >> Read More... "
The film tackles a significant issue, where the parents who force their aspiration on their children and ignore the desires of their children are made to realize their mistake. The problem that every Indian faces, where the parents want to enter a particular field just because they think is more prestigious and would sound better when they show off among their neighbours is also picked up. But what is most important is that it encourages every single person to pursue whatever field that attracts them.
9. ' Swades Click to look into! >> Read More... '
The movie inspired uncountable NRIs to return to their homeland and help the less privileged ones. It put in a fine example of how much it can help if the educated ones, instead of going abroad and working for them, stay in their country and help, as it can change more lives than they can count.
10. Prem Rog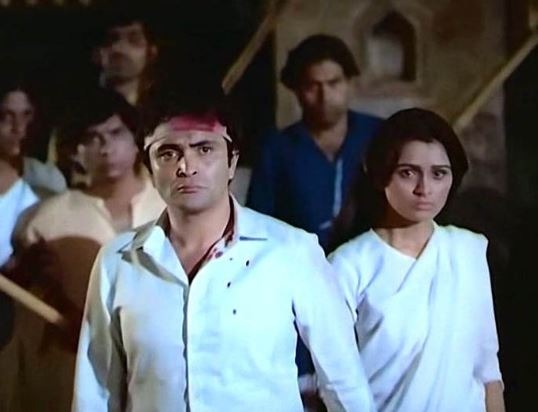 The movie is a lot more relevant than we can imagine. Released in a time when widows were banned from society, it dealt with widow remarriage, and that too of a woman who had just gotten married before her husband died. Rishi Kapoor Rishi Kapoor is an actor born in the prominent Kap >> Read More... tries to bring back happiness in his childhood friend's life after her husband passes away and what unfolds was a breath of fresh air back then.
11. Oh My God
The issue was sensitive to say the least. God and religion are topics for which people are ready to kill. But his movie, starring Paresh Rawal The Padma Shri award winner who shot to fame with >> Read More... , Mithun Chakraborty When we talk about the few legends in the Indian f >> Read More... and , took a different, and much better route as the movie was from being preachy but was still efficient in delivering its message, while being entertaining.
12. ' Damini Damini is an Indian Television serial broadcasted >> Read More... '
This film has always been counted among the best films in the industry. Sunny Deol Sunny Deol is a film actor, director and producer. >> Read More... was awarded a national award for the film and Meenakshi Seshadri Meenakshi Seshadri was born as Shashikala Sheshadr >> Read More... too gave a strong performance of a woman who fights against her own family for what they do to their housemaid.
13. ' Udaan Udaan is a Hindi Daily series which aired on 18th >> Read More... '
This film became the first film selected in Cannes from India in seven years. With power packed performance of actors like Ronit Roy Ronit Roy (Ronit Bose Roy) was born on 11th Octobe >> Read More... , the film dealt with what the middle class children must deal with every day of their lives. They struggle to break free, to have the freedom to follow their dreams and live a life of their own free from bounds and oppression.
14. Black Friday
The movie was more significant than we can stress. It dealt with the serial blasts in Mumbai in 1993, and was loosely based around a novel by S. Hussain Zaidi. A favourite among the critics, censor board tried to hold back the film for 2 years before finally releasing it. 300 people had died in these attacks and a lot more than 1500 had been injured.
15. Achhut Kannya
Untouchability still remains an issue in our country and no matter how shameful it is, Dalits are still discriminated against just for being themselves. This movie was released in 1936, a pretty sensitive time and dealt with love between a Dalit girl and a Brahmin boy.  
16. 'Pakeezah'  
Among the first films of Meena Kumari Meena Kumari is a popular TV and film actress. She >> Read More... with her husband, and her last film to be released before she died, the film took 14 years to complete, but when it released, it proved to be worth the wait. The movie looked at the lives of sex workers by going inside their world and presenting a view of it that had never been seen before.
17. ''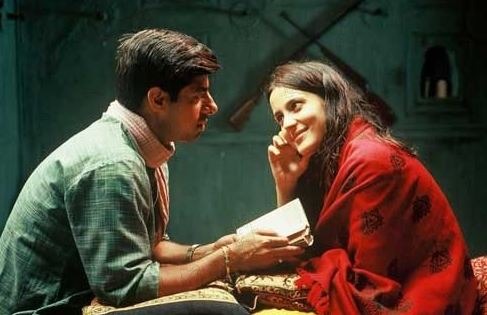 It is not uncommon for people to kill their girl child, or kill the mother who keeps giving birth to female children. Is such a state, imagine a world where there are no women. This movie does just that, focusing on a woman who is forced to be married to five men. The cruelty of the society we live is aptly highlighted in the movie.
18. Kya Kehna Click to look into! >> Read More...
At a time when the women had no choice whatsoever in deciding the direction of their life and had to (still have to) abide by the laws that the society has set for them. They cannot be intimately involved with a man, they cannot have sexual relations at all and if they do get pregnant, then they are characterless women. The men are cool, and are given the choice of taking responsibility of the child, while the women are characterless and boycotted by the society. Here we see that changing. The woman walks in society proudly and rejects the father of her child to marry someone else.
19. ' Dor Click to look into! >> Read More... '
A man accidently kills his roommate, so his wife travels a long distance to meet the dead man's wife. What follows is an unlikely friendship between the women. The movie also shows the plight of widows.
20. My Brother Nikhil
The film deals with a lot of issues, like that of the stigma that HIV brings, the society that boycotts the diseased and the few who dare to step up. Also, it deals with homosexual relationships that Indians are not even ready to talk about. The film was appreciated worldwide, especially since the film was based on a true fact.