As we sit on weekend evenings, taking a much needed refreshing break from the everyday dramas on television, the shows on weekend or the award shows are not only good forms of entertainment after a hard day, but they are also a source of good laugh. They have a separate energy altogether, which is hard to be found in television dramas where the daughter-in-laws are continuously crying due to the evil mother-in-laws. The shows are good, because they have good anchors, who not only make the audience laugh, but also bind the entire show together with their antiques and energy. The following are 20 such anchors who have managed to impress the audience with their comic timing, their high levels of energy and their passion for their shows.
1. Raghav Juyal Raghav Juyal, a well known name in Indian TV indus >> Read More...
...
Although Raghav started out as a dancer, and still is a very talented dancer, his stint as a television host for 's show Dance Plus has been phenomenal. It has contributed greatly to his popularity and to the popularity of the show, where he presents a very unconventional method of hosting, making the entire crew of the show look more like a family rather than just people working together.
2.
...
He has been involved in a shameful controversy that led to a steep decline in his career graph. He came back to redeem himself in the reality show Bigg Boss Bigg Boss Tamil is the Tamil language version of t >> Read More... , and has in a way succeeded, because he was recently seen in a show ' Amma AMMA is a Telugu drama serial aired from Monday to >> Read More... ', on Zee TV. When his career was at its zenith, he was a host to the show Khulja Sim Sim, which was loved by the masses and followed religiously by the children. Aman Yatan Verma was the life of the show and one of the greatest reasons behind its success.
3.
...
Big B has established a lot in his long career, and has had his fair share of controversies. One of his most appreciated ventures is Kaun Banega Crorepati Kaun Banega Crorepati or KBC is a popular televisi >> Read More... , where he played the host, and people came just to see his unique style. When he started to shoot for the show, he was a step away from going bankrupt, so he too put his everything into the show and we all saw the results, and continue to see them, as he is all set to host the 9th season of Kaun Banega Crorepati.
4. Salman Khan Salman Khan is a very famous Indian actor and a pr >> Read More...
Salman Khan is known to be a religion in himself because of how diligently his fans follow him. But he is also known to be a criminal, and very arrogant. This arrogance is what is helping him succeed as the host of Bigg Boss, where contestants come in to revive their careers and somehow convince Salman to take them in one of his films. So they are always acting, always abusing, and the audience always remains entertained, thus making him a part of this list.
5. Manish Paul Manish Paul is an Indian television actor, host an >> Read More...
Manish has hosted countless shows, the newest season of Jhalak Dikhla Jaa being his latest venture. Despite following the trends of hosting (which were mostly started by him, to begin with), he remains the best at his job, since he shares a good bond with all the judges of all the shows that he hosts, and goes on another level of frankness altogether. A lot of the trends that are prevalent in the hosting industry today were started by Manish.
6. Bharti Singh Bharti Singh is a well known comedian and actress >> Read More...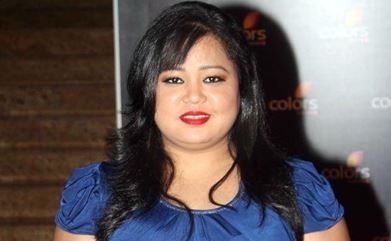 Bharti has been a comic, a sidekick and an anchor for quite a while now. Her gig in the show was highly anticipated and is gradually moving towards meeting those expectations, although the controversy with Kapil also helped in increasing their viewership.
7. Shah Rukh Khan Shah Rukh Khan or also known as SRK is a prominent >> Read More...
The actor has hosted many television award functions and TV shows, even having hosted a season of Kaun Banega Crorepati. His style and persona on and off screen have frequently been talked about and appreciated, and they can also be seen in the style with which he hosts the shows.
8.
The Khiladi of Bollywood has many ventures that add feathers to his cap, but his most memorable project will always be Khatron Ke Khiladi, where not only does he encourage contestants to perform their stunts, but also proves that he is every bit capable of performing those stunts himself. He shares cordial relationships with the contestants, often treating them more as friends than as juniors.
9. Kapil Sharma Kapil Sharma was born in a small town of Amritsa >> Read More...
India's funniest man, and perhaps the most successful man in the television industry today, Kapil Sharma is a brand in himself today because of his work on television. The Indian audience loves him like they have never loved anyone before and he is also seen always trying to entertain them and fulfill their requests.
10. Shahid Kapoor Shahid Kapoor also identifies as the name Shahid K >> Read More...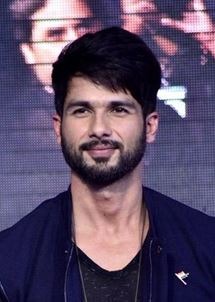 Although the actor has only hosted a few award shows, he has succeeded tremendously in proving his worth as an anchor. He has shown just the right amount of energy, comic timing, and the ability to handle stressful situations, which can arise easily in functions as huge as the award shows.
11.
His most memorable project as a host will always remain the first season of Dance India Dance. The show was then original, first of its kind, and the viewers loved the skill of the judges, the contestants' talent and the host's ability to keep them engaged in between acts.
12. Ravi Dubey Ravi Dubey is an Indian Television and film actor >> Read More...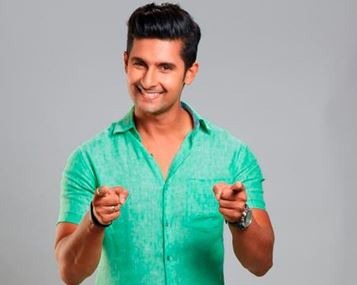 Ravi happens to have a mind blowing personality. Not only is he a very good looking man, but also happens to have a great style sense and a very friendly appearance despite being magnetic. Along with these, the audience has also seen him in various daily soaps that they have loved, so when they saw him India's Best Dramebaaz, and saw his bonding with the kids, it instantly attracted them.
13. Hussain Kuwajerwala Hussain Kuwajerwala is one of the most recognizabl >> Read More...
Hussain is a more good looking man than perhaps he himself realizes. He is seen in the Bollywood musical 'Zangoora' in Kingdom Of Dreams, where he proves his finesse as a dancer yet again, and has been hosting many shows, including numerous seasons of Indian Idol Indian Idol is a very popular singing reality show >> Read More... , Nach Baliye Whooping success to its credit of 145 episodes and >> Read More... , and so on.
14. Rithvik Dhanjani Rithvik Dhanjani is a popular television actor, da >> Read More...
His love for his girlfriend Asha Negi Asha Negis is Indian tv actress and model, she was >> Read More... has contributed to his fan following, as people find both of them extremely cute together, but more than anything else, it is pure talent on his part that has brought him this far. He has done many reality shows, including Nach Baliye, I Can Do That, but his fame rests in him as a host, specifically that of shows like Yeh Hai Aashiqui Yeh hai Aashiqui is a Hindi story serial being air >> Read More... , Nach Baliye, Super Dancer, and India's Best Dramebaaz.
15. Krushna Abhishek
Krushna, ' Govinda Govinda is a popular Bollywood star who is known f >> Read More... ''s nephew has acted in many films, a lot of them being regional, but he is known best for his comic acts and shows like Comedy Nights Live Comedy is the greatest entertainment on Television >> Read More... and Comedy Nights Bachao. Not only does he keep the entertainment quota of the shows high, but also handles any problems that sometimes arise due to the format of the show that focuses on roasting celebrities.
16. Anup Soni Anup or Anoop Soni is an Indian TV and film actor, >> Read More...
The actor has been seen in various movies and television shows, but he has also been a host in a few shows, most prominently that of Crime Petrol. A lot of people mock his style and many mimic him, but most agree that it is a prominent part of the show.
17. Sanjeev Kapoor Sanjeev Kapoor is a Chef and an entrepreneur of In >> Read More...
The chef was always a popular face on television. His show Khana Khazana Khana Khazana has been a cookery show of Indian Te >> Read More... has more than 2000 episodes, and has been running since 1993! The show is loved most in the South Eastern part of Asia, and has more than 500 million viewers. To top it all, he was also seen hosting many seasons of Masterchef India, which was again, much loved by the audience.
18. Aditya Narayan Aditya Narayan is an Indian Television Actor, Anch >> Read More...
Udit Narayan One of the famous playback singers of Indian Film >> Read More... 's son, Aditya Narayan has been seen as an actor, has composed and sung chartbusters, and has been seen as a host on shows like various seasons and forms of Sa Re Ga Ma Pa. As a passionate singer, he mainly hosts singing shows and his energy, talent and dreamy eyes manage to take him places!
19. Karan Johar Karan Johar is one among the top ten celebrities i >> Read More...
The director, producer, actor, costume designer, screenwriter and host is seen in every award show, where he has a minimum of one segment to host, if not the whole function. He is always given the job of tying the entire function together, and he does so with an amount of confidence that only he can muster, since he is considered to be the most prominent part of Bollywood. Despite these, his most famous show as a host is Koffee With Karan, where he invites his celebrity friends, and they get candid with him like we have never before seen them, and people are constantly waiting for new seasons of the show.
20. Parizaad Kolah Marshall
It is hard to forget this beautiful woman, known best for her stint on The Laughter Challenge and its sequels. She hosted most of these shows and is remembered for her unique style and the bounce in her voice as she gleefully introduced the contestants who were going to perform.