Many people believe that Bollywood has become all about how much numbers a movie generates. Amidst the cut throat competition to deliver the biggest hit, content has taken a sideline. However, that is not always true. In recent times a lot of movies have done well and have been appreciated because of their good story writing and gripping acting. They might not have a Khan or a Kapoor in them but have still people have gone to watch these movies to appreciate the stellar performances and unique content. A lot of these movies are made on tight budgets but manage to collect more than their cost. This shows that people are looking out for movies with better content and not just the typical Bollywood masala movies. Some of these beautiful movies which became a hit solely due to their spectacular performances, content, and direction are listed below.
1. Talvar
Talvar was based on the Noida Double Murder case. It is directed by Meghna Gulzar Meghna Gulzar is among the few female directors in >> Read More... and released on the 2nd of October in 2015. The film was made on a budget of 170 million and managed to earn over 470 million at the box office; which is almost three times its production cost. The reason this film gained so much attention is because it showed the whole story of the murder of the 14-year-old girl and the house help in a different perspective than what the media was earlier showcasing. Adding to that the stellar performances of the actors and brilliant direction made it a major success.
2.  Tanu Weds Manu Click to look into! >> Read More...
...
This movie was like a breath of fresh air. Directed by Anand L. Rai, this romantic comedy about a mismatched pair appealed tremendously to the audiences. Kangana Ranaut's performance was widely appreciated and this movie established her as a lead actress. It was so successful that a sequel of the same was made as well. The movie had a budget of 150 million and managed to get back over 560 million.
3. Dum Laga Ke Haisha
...
This simple movie directed by Sharat Katariya Sharat Katariya is an Indian Director and screenwr >> Read More... was so beautiful that it got a smile on everyone's face who watched it. it captured the essence of middle-class families to perfection and had amazing performances by Ayushmaan Khurrana and debutant Bhumi Padnekar. Word of mouth played a major role in making it a hit. It made was made on a budget of just 90 million and managed to get back over 310 million from box office and satellite rights.
4. Udaan
...
Udaan becoming a hit was such a big surprise. It had no known faces. It had no songs and it dealt with the serious issue of an abusive parent-child relationship. But it struck a chord with the audiences because of its realism and the integrity with which it was delivered. Though it did not manage to become to hit but it did get a lot of critical acclaims and love from the audience who want to watch good and meaningful cinema.
...
5. Khosla ka Ghosla
...
This movie was full of dark humour. It was filmmaker Dibaker Banerjee's first movie was about a middle-class family who mistakenly gets trapped in a gang of land mafias. It had some amazing performances by Vinay Khosla, , and Anupam Kher Anupam Kher is a very popular actor, director, and >> Read More... amongst others and though it did not have any known faces, the way the characters were treated in the movie made it a success. It was completed on a meagre budget of 37 million and got its makers over 65 million back.
6. Paan Singh Tomar Click to look into! >> Read More...
...
Paan Singh Tomar, the directorial debut of Tigmanshu Dhulia Tigmanshu Dhulia is a super talented and multi-fac >> Read More... , was about the dacoit and rebel of the same name who created a major stir in North India in the 1950's. The movie was supremely gripping and the performance of Irrfan Khan Irrfan Khan is a noted Bollywood actor who started >> Read More... was unmatchable. He even got the National Award for the same and the film got a national award as well. The film earned over 385 million at the box office when it was made on a budget of less than 40 million.
7. Phas Gaye Re Obama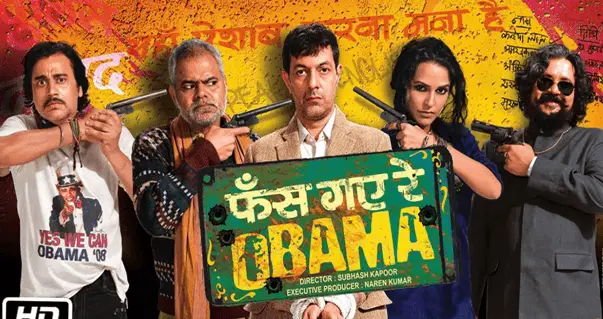 This movie was a satire on the effects of the recession on the middle-class people of India. The film was directed by National Award winning actor Subhash Kapoor Subhash Kapoor is an Indian film director, produce >> Read More... and was one of his best works. The cherry on the cake was the brilliant performances by actors like Amol Gupte, Sanjay Mishra Sanjay Mishra is an Indian comedian, most famous f >> Read More... , Neha Dhupia Neha Dhupia is a Bollywood actress who began her c >> Read More... , Rajat Kapoor and Manu Rishi Chadha. The film was made on a small budget of 6 crores and managed to recover 19 crores at the box office.
8. No One Killed Jessica
Another movie based on the murders and harsh realities of urban India. It was based on the killing of model Jessica Lal Jessica Lal was an Indian model, whose brutal murd >> Read More... and struggle of her sister to get her justice. The realism of the movie struck a chord with the audience and they felt the pain of Vidya Balan Vidya Balan is an award winning Bollywood actress >> Read More... who portrayed Jessica's sister. The film had gripping music and amazing performances and storytelling. Made on a budget of 9 crores, the movie earned over 50 crores at the box office.
9. Pyaar Ka Punchnama Click to look into! >> Read More...
Pyaar Ka Punchnama was so realistic and so on point that men believed that they were reliving their lives on the big screen. It was a fun take on modern relationships and was a complete laugh riot. The performances of the lead actors were to point and the monologue; "A happy woman is a myth," by Kartik Aryan is still remembered. It was such a success that a sequel was made which was equally appreciated. The film which was made with a budget of 7 crores got all its money back and earned 12 crores at the box office.
10. Kahaani
This movie rested solely on Vidya Balan's shoulders and she bore the weight with such ease and finesse that by the end of it everyone was awestruck. The film was full of suspense and made the hair on your neck stand. It proved the prowess of Vidya Balan as an actress and showed the world that a movie with a good story does not need a big name. Made on a budget of 8 crores, the film earned 78 crores at the box office.
11. Vicky Donor Click to look into! >> Read More...
Ayushmann Khurrana This Vicky donor worked as radio jockey, Video joc >> Read More... and Yami Gautam's first film directed by Shoojit Sircar Shoojit Sircar is an Indian film producer and dire >> Read More... dealt with a sensitive subject of sperm donation but the brilliance with which it was showcased on the big screen won accolades for the picture. A special mention for the performances of Annu Malik and Dolly Ahluwalia Dolly Ahluwalia is an actress, who became popular >> Read More... without whom this movie wouldn't be half as good as it is. Produced by John Abraham Like some of our sexy stars, John Abraham has had >> Read More... on a budget of 5 crores, the film earned 65 crores at the box office.
12. The Lunchbox Click to look into! >> Read More...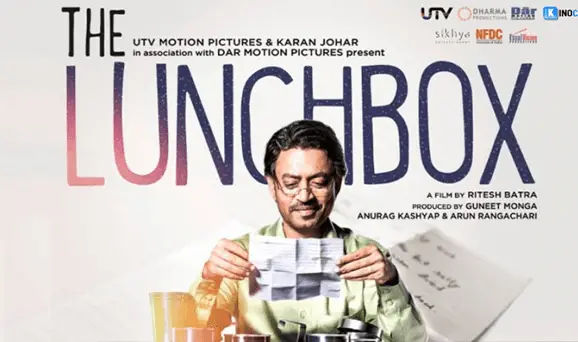 Typecast as an art film, this one is another feather in Irrfan Khan's cap. There was hardly any promotion done for the film and it earned all its accolades through word of mouth. The intriguing chemistry between Nimrat Kaur Bollywood actress Nimrat Kaur was born on 13th Mar >> Read More... and Irrfan Khan despite them having hardly any scenes together was what made this movie so gripping. It earned 20 crores at the box office and was made on a budget of 10 crores.
13. Taare Zameen Par Click to look into! >> Read More...
This film marked the directorial debut of Aamir Khan Aamir Khan or Mohammed Aamir Hussain Khan is Bolly >> Read More... and was a major hit. Telling the story of a child with dyslexia, his struggles to fulfil his parent's expectations and the beautiful bond that he shares with his teacher, this movie made everyone cry. The innocent performance of Darsheel Safary In the annals of Hindi cinema, instances of stella >> Read More... was so outstanding that it outshone even Aamir. The film was made on a budget of 2.2 crores and got back its makers over 88 crores.
14. Iqbal
This movie was so hearted touching that it brought smiles on everyone's face who watched it. Iqbal features a brilliant performance by Shreyas, who plays a mute aspiring cricketer from a poor family and an equally enriching performance by Naseeruddin Shah Naseeruddin Shah is an experimental actor and asso >> Read More... who plays his teacher. The movie was directed by Nagesh Kukonoor and 450 million at the box office when it was made on a budget of a mere 7.5 million.
15. Aashique 2
The first instalment of this film was a huge success. However, this movie had no known faces and was a complete experiment. Aashique 2 emerged as one of the most successful films of 2015 with unforgettable music and brilliant performances. It established both Aditya Roy Kapoor and Shraddha Kapoor Shraddha Kapoor, born on March 3rd, 1989, is a you >> Read More... as mainstream actors. The film had a budget of fewer than 8 crores and managed to make over 100 crores at the box office.