We as Indians are big fans of Bollywood. We want to know everything that is happening in lives of our favourite stars. So here are 25 never before heard facts about the Bollywood industry.
1. The longest song ever in any Bollywood movie till date is the iconic song Ab Tumhare Hawale Watan Saathiyon in the film with the same name. The song is 20 minutes long and the entire song is featured in the movie in three instalments.
...
2. The most iconic actor of Indian cinema, Dilip Kumar Muhammad Yusuf Khan was born on the 11th of Decemb >> Read More... has another achievement to his name. He is the performer with the most number of awards as Best Actor. He has won the award eight times in a period of over three decades.
3. Kaho Na Pyaar Hai, the movie which marked the beginning of superstar Hrithik Roshan Hrithik Roshan with his unimaginable dance moves i >> Read More... is not just famous for that but the movie is also a part of The Guinness Book of World Records for winning the maximum awards ever. Kaho Na Pyaar Hai has won a total of ninety-two awards.
...
4. Choli Ke Peeche; the cult song featuring Madhuri Dixit Madhuri Dixit is not just known as the also a smil >> Read More... is the only song in the history of Indian cinema which has won an award for Best Female Singer and has been shared by two singers; Alka Yagnik Alka Yagnik is a very popular playback singer of t >> Read More... and Ila Arun Ila Arun is of the star sign Pisces being born on >> Read More... .
...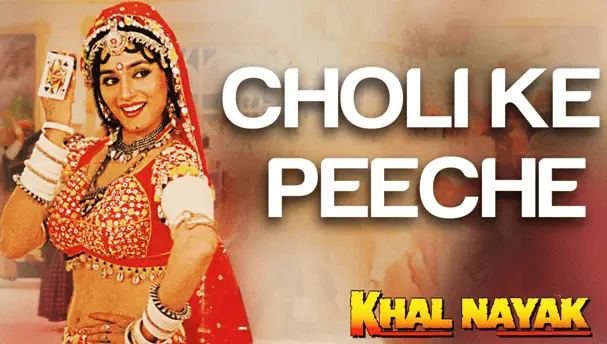 5. We Indians are obsessed with movies. Keeping in mind this obsession we still have a lot fewer movie screens than the US. We have around 13,000 screens in comparison to their 40,000.
...
6. We Indians buy an average of 2.7 billion movie tickets annually. However, the ticket prices are so low compared to that of Hollywood that our revenue is a fraction of what they earn from their film viewership.
...
7. Salman Khan Salman Khan is a very famous Indian actor and a pr >> Read More... is not just the superstar of movies but also the superstar of soaps. Yes! This star is obsessed with collecting soaps. He has a variety of herbal and handmade soaps. His favourites are the ones which are made from natural fruit and vegetable extracts.
...
8. In the history of Bollywood, Lagaan will always hold a special place. Another reason why it is so unique is because it has the most number of British actors ever to play a significant role in an Indian movie.
...
9. LOC: Kargil is the longest film ever made in India. Its length is 4 hours and 25 minutes. We suggest if you wish to watch it you should have a lot of free time and an equal amount of patience.
10. Dev Anand Dev Anand would be nostalgically remembered by fil >> Read More... is probably remembered in the movies for his unconventional roles and acting but little did we know that he used to pick up the titles for his movies from the headlines of newspapers and magazines that he would read.
11. Sridevi played a lot of remarkable roles in her career. But at one time she also played the role of Rajnikant's stepmother in a Tamil movie titled, Moondru Modichu. She was only 13 when she played the part!
12. The stories of struggles to make it big into Bollywood are not hidden from anyone one such story is of Anil Kapoor Anil Kapoor was born on 24th December 1956 in Mumb >> Read More... who used to live in Raj Kapoor's garage when he first came to Bombay with his family. Later he shifted to a room in Bombay's middle-class suburbs.
13. Ranbir Kapoor's best performance till date was in the movie Rockstar. The peculiar thing is that the entire movie was shot backwards. The climax of Rockstar was short first because the makers wanted Ranbir's hairstyle to maintain its continuity throughout the span of the film.
14. Sunil Dutt Sunil Dutt was a great actor, director, producer, >> Read More... started his career as a radio jockey for Radio Ceylon. He once had to interview his favourite actress Nargis but he got so nervous that he couldn't say a word to her and the interview had to be cancelled. Years later, they starred in the movie Mother India, fell in love and got married.
15. The most expensive wardrobe for any actress for a movie belongs to Kareena Kapoor Khan Kareena Kapoor is a super hit actress working in I >> Read More... for Heroine. Her wardrobe consisted of over 130 dresses by the most famous designers in the world.
16. All time classic Dilwale Dulhaniya Le Jayenge might have been entirely different. was considered to play the role of Raj. And not only that, even was considered for the role.
17. Mohammed Rafi Mohammed Rafi is a renowned Indian playback singer >> Read More... was an avid boxing fan and requested his team on a tour to Chicago to arrange an appointment with Mohammad Ali as he was in the same hotel. When Mohammad Ali heard the legendary singer had requested to meet him, he himself went up to the singer's room and spent time with him.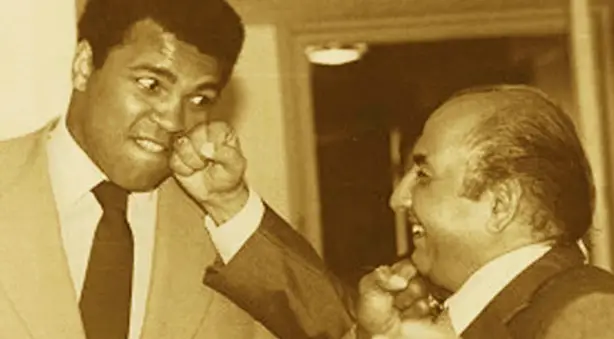 18. Mughal-e-Azam was made as a trilingual film. All the scenes were shot thrice, once in Hindi, once in Tamil and Once in English. When the Tamil version flopped miserably, the makers decided to drop the English version too.
19. Waheeda Rehman She took birth in a Tamil Urdu speaking Muslim fam >> Read More... is probably one the rare actresses who have played both lover and mother to . She played his love interest in the movie Adalat in 1976 and his mother in the movie Trishul in 1978.
20. The first ever motion picture was screened in India in 1899. The film was called "The Wrestlers," and was filmed by a portrait photographer called Harishchandra Sakharam Bhatavdekar.
21. Sholay seems to be incomplete without the great Amjad Khan Amjad Zakaria Khan was born on 12th November, 1940 >> Read More... . However, he was almost dropped from the film as the writer Javed Akhtar Javed Akhtar is an Indian poet, lyricist, film scr >> Read More... thought that his voice was too weak for Gabbar Singh Click to look into! >> Read More... . Denny Denzongpa was approached for the role but he declined and the role finally went to Amjad Khan.
22. Amitabh Bachchan used to sometimes open the gates of Film Studio on his own as he would reach the place before the watchman or gatekeeper because he was that punctual with his time.
23. Mera Naam Joker Story Soon >> Read More... is the only movie ever to be made which has not one but two intervals.
24. When Shah Rukh Khan was in school, his weakest subject was Hindi. As a motivation, his mother would tell her that she will take him to watch a movie if he improved his grades.
25. Shekhar Kapur Shekhar Kapur is a renowned Indian actor, director >> Read More... and Shabana Azmi Shabana Azmi is a film actress of Indian origin an >> Read More... were to marry each other and were even engaged. But the engagement was called off when Shekhar Kapur decided that is was a bad idea to marry her.