When we talk about villainous mother-in-laws, our television industry has the best set up till now. The production houses here, in India, have created some a unique evil mother-in-law. The character of the vamp is written in such a way that they trouble the main lead (female). And one day suddenly the protagonist wins against everything done to her by her mother-in-law. Here are top 10 evil sasumas of all time.
1. Komalika (Kasauti Zindagi Ki)
Urvashi Dholakia Urvashi Dholakia is an Indian Film & Television pe >> Read More... gave complete justice to her character as Komalika from twisting her flick to all her designer blouses. In this daily soup, she was after the Basu Empire and the money. Even today people recognise the character as 'Komolikaaa..nikkaa.'
...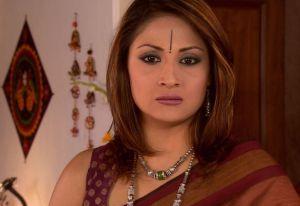 2. Ramola Sikand (Kahin Kisi Roz)
On the Indian television, she was the 'step-mother.' Ramola Sikand was played by Sudha Chandran Here is a girl who met with a major accident while >> Read More... . Romal was a character who was a criminal disguised as a sasuma making her the negative role. She wanted to kill the main lead till the end.
...
3. Ammaji (Na Aana Is Des Laado)
...
Meghana Malik played the role of Ammaji, who was one of the cruellest people. She was patriarchal, narrow-minded, insensitive and an absolute devil. She was against all women even though she was a woman herself.
4. Kalyani Devi (Balika Vadhu)
...
played the role of Kalyani Devi while giving full justice to the character. She troubled Anandi in her childhood when her grandson got married to her. However, this character has changed as the years pass by. Now she is one the cutest character.
...
5. Nitya Nanda (Kkavyaanjali)
Amrita Singh Amrita Singh is an Indian film and TV actress. She >> Read More... played the character of Nitya Nanda. She was a villainous mother. The audience couldn't believe that a devil like mother could exist.
...
6. Kokila Parag Modi (Saath Nibhaana Saathiya)
...
Rupal Patel Rupal Patel is most popularly known for her role i >> Read More... plays the character of Kokila Parag Modi. She tried to belittle her daughter-in-law. But as of now as the serial moves ahead Kokila isn't that bad. She is a helpful mother-in-law to her daughter-in-law.
7. Yamini Singh Yamini Singh is an Indian actress who is known for >> Read More... (Naagin)
Sudha Chandran plays the role of Yamini Singh in Naagin. In the beginning, she portrays herself to her daughter-in-law as a good person, but she is filled with all evil ideas.
8. Helena ()
Helena is played by Suzanne Bernert Suzanne Bernert is the only polyglot in the Indian >> Read More... ; she is the step mother of the Samrat Bindusara. She is the mother-in-law of four wives of Bindusara. She has evil plans to throw over Bindusara and hates Ashok and his mother.
9. Iravati ( Piya Ka Ghar This reality show has a story on life of a young g >> Read More... )
Iravati is played by Suhasini Mulay Suhasini Mulay is popular for Marathi films and m >> Read More... , who doesn't accept her son's wife (Rimjim) because she comes from a poor family. Iravati tries her best to make her daughter-in-law's life a living hell.
10. Bhanvari Devi Singh (Piya Rangrezzz)
Bhanvari Devi Singh was a rustic don who was played by Narayani Shastri Narayani was born on 16th April 1978 in Pune, Maha >> Read More... . She played a dominant role that had full control of her son. She played tricks so that her daughter in law and son don't unite.