In recent years Hindi short films have become a significant part of the Indian film industry due to the ease with which they can be accessed on platforms. They have become a modernist technique to tell stories since they have offered filmmakers a platform to showcase their creative skills and give their ideas an audio-visual effect. Within a minimum budget, the short films have given a golden opportunity for these aspiring filmmakers to emphasise and delve deep into storytelling instead of focusing on other production values. Listed below are the top 10 award-winning Hindi Short films that are worth the watch. 
1. Chutti (2023)
Directed by Vikrant Mahalle Bio coming soon... >> Read More... , Chutti was released on Women's Day in honour of the women who are the actual heroes of society. The film is an excellent depiction of two women from different social standings, the sweet and sour relationship between a housekeeper and her proprietor. The mounting conflict between the two ladies and the reappearance of the housekeeper clinched the deal. They have a perfect grasp of one another's suffering despite the regular squabbles which shows how both are heavily reliant on one another.
...
2. Pralhad (2022)
The movie depicts Shri Pralhad P. Chhabria's business success during the early era of Indian industrialisation and encompasses the core ideals of the Finolex Group. The film centres on a 14-year-old kid who left his home, Amritsar, to support his family in 1945 after his father died. With only INR 10 in his wallet, he boards the train and travels to " Mumbai Click to look into! >> Read More... " to start the life of his dreams. Pralhad serves as a beacon of hope for those company owners whose ventures are battling to see the light of prosperity.
3. Tiny Things (2022)
In the film Tiny Things, directed by Ratun, the protagonist is a middle-class guy who wants to achieve greatness in life. He is unhappy in his personal life and not content with his job. But, meeting with an educated tea stall owner turned the tables and changed his perspective on his life.
...
4. Batti (2021)
Directed by Akshay Sarjerao, this short film is a heart-touching depiction of the real-life practices of a young boy. The film shows how deceiving appearances can be and how immediate we are to judge a person and create a perception about them. This young boy earns his livelihood by selling books in Mumbai, and how he strives hard every day. One must watch the film to know whether or not the same boy can read a line from the books he sells. Batti is a sledgehammer to people who still judge the book by its cover. It is a reminder to us that we should look beyond appearances.
...
5. Devi (2020)
Directed by Priyanka Banerjee Priyanka Banerjee is a director in Hindi Entertain >> Read More... , Devi is a short film about nine women, starring Kajol, Neha Dhupia Neha Dhupia is a Bollywood actress who began her c >> Read More... , Shruti Hasaan and many more, from various walks of life who have all experienced some form of violence and are coerced into sharing a home. It is a tale about sisters, suffering, and openness. The story reveals the trauma they have experienced. It illustrates how all female rape victims are imprisoned in the same purgatory, regardless of age, caste, religion, or status.
...
6. Period (2019)
Award-winning filmmaker Rayka Zehtabchi brings to the forefront the taboo topic of menstruation, particularly in rural India. She filmed the plethora of struggles faced by Indian women and documented the fight to overcome the shame associated with menstruation and start making sanitary pads. Owing its authenticity to the adventures of a real-life hero, this short film is all the more motivating and was honoured with the Oscars in 2019.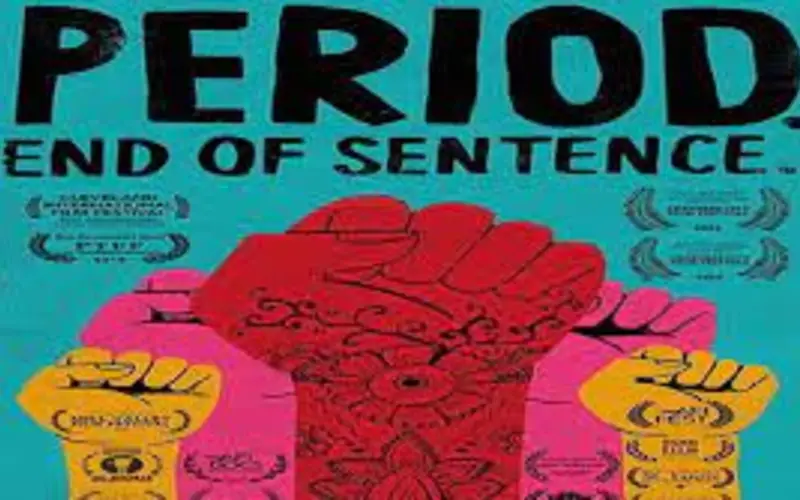 ...
7. Juice (2017)
Directed by Neeraj Ghaywan Neeraj Ghaywan is a director who was born and rais >> Read More... , Manju Singh Manju Singh is a renowned television serial produc >> Read More... ( Shefali Shah The beautiful Shefali Shah is an actress of Indian >> Read More... ) and her husband host a gathering of family members on a particular night. Amid the appetisers, drinks, and laughs, something completely unexpected occurs. It depicts the annoyance of a middle-class housewife and her symbolic defiance with a glass of juice. The gender discrepancy typical of a middle-class background is demonstrated in the film. Manju and the other women are seen making every effort to keep the party going as the guys are busy having a wonderful time. 
...
8. Chutney (2016)
The middle class in everyday India is the focus of the movie Chutney. In the terrifying portrayal of a wife who employs a bizarre situation presented in the funniest yet most terrifying way to audition a potential mistress for her husband, Tisca Chopra Tisca Zareen Chopra (Nee Arora) is a talented and >> Read More... is unrecognisable in the role of a homemaker from the middle class, meets Rasika. She requests that Anita instruct her in cooking. Rasika, on the other side, is spotted flirting with Anita's husband. The next day, Anita meets Rasika, which sparks a dialogue that reveals some surprising previously concealed secrets.
...
9. Kriti (2016)
Kriti is undoubtedly one of the greatest Hindi short films, and it is a psychological thriller that maintains loyal to its premise of evoking a bizarre form of terror. Sapan (Manoj Bajpai) falls in love again while he has a disturbing mission to accomplish, which is to decipher if his love is real or not. The only person who can rescue Sapan from this unsettling, bizarre dilemma is his psychiatrist ( Radhika Apte Radhika Apte, an Indian actress was born on Sept 7 >> Read More... ). That will only happen when he has "proven" to her that his lady love is real.
10. Ahalya (2015)
The story starts with an investigator in Kolkata looking into a man named Arjun who has gone missing, but it swiftly turns into a ridiculous farce. This gripping drama keeps viewers on the tip of their seats as suspense and intrigue keep the enigma as open-ended as it started. Radhika Apte is one of those performers who always shines in unorthodox roles with a suspenseful undertone. And her 2015 short film Ahalya, which stars the renowned Soumitra Chaterjee, unquestionably ranks among the greatest Hindi films ever made. This short film is a gripping thriller that will have you on the edge of your seat because it has it all: tension, seduction, and deception.