Bollywood has been creating several genres of films. Here is the list of films where second chance matter ranging from love, life decision, self-realization, and career. These films showcase how one can stand up amidst difficult situations to overcome their life struggles.
1. Kal Ho Na Ho
The film Kal Ho Na Ho is about a second chance in love between three people. Naina Catherine Kapur is a gloomy, rigid MBA student who resides in New York Click to look into! >> Read More... City with her adoptive sister Jia, her paternal grandmother Lajjo, her crippled brother Shiv, her widowed mother Jennifer, and their other family members. Naina falls in love with Aman Mathur after he and his uncle Pritam Chaddha move in next door. Aman learns the truth about Jia's parents and kills himself, while Rohit asks Naina to marry him, and she says yes. When Naina sees that Aman has sacrificed his love for her, Rohit assures her that he would win her over in the future life.
...
2. Baghban
The film Baghban is about four sons having a second chance to reconcile with their parents. Ajay, Sanjay, Rohit, and Karan are the four boys that Raj and Pooja have together after 40 years of marriage. Alok, another boy they adopted, develops feelings for Arpita. When Raj retires and is unable to support himself, he and Pooja decide to move out of their house. Raj tells about how he realized their aspirations and his love for his wife despite their suffering from separation and the mistreatment of their children. Although their sons beg their parents to pardon them, Raj and Pooja reject them and disown them for the suffering they have brought about.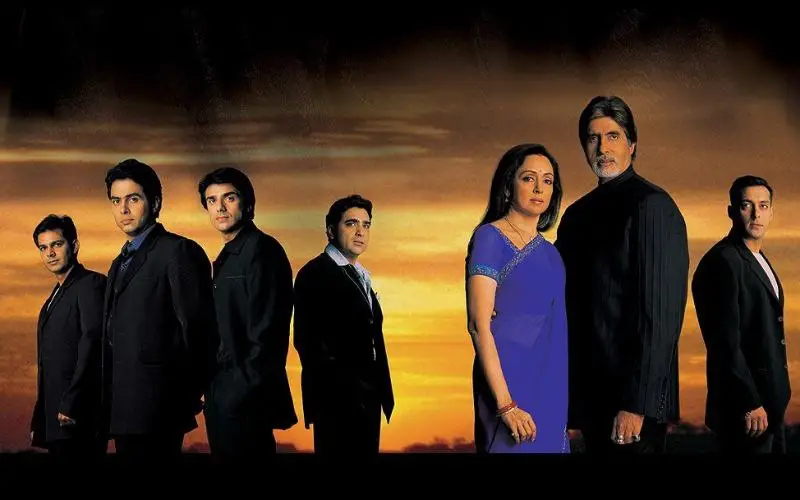 3. Lage Raho Munna Bhai
The film Lage Raho Munna Bhai is about having a second chance for Munna to convert himself from a gangster to a good man. Munna Bhai fabricates plans to organize a Gandhi lecture in her home to appear on Janvi Sahni's show. Munna uses her connections and rowdiness to aid seniors with their difficulties, but Lucky's daughter is engaged to Sunny, which causes the seizure of Second Innings House. In exchange for a non-violent protest, Munna gives listeners counsel in the Gandhigiri tradition. Despite being duped into disclosing his chats with Gandhi, Munna persuades Simran to confess the truth, and Sunny nevertheless marries Simran.
...
The film Dear Zindagi is about a girl and her psychologist. Kaira is a cinematographer who wants to become a film director. She faces relationship problems and leaves to live with her family in Goa. She suffers from insomnia. She meets a psychologist at a medical mental health conference. Her brother is the only person in her family who supports her. She argues with her parents about leaving her alone to grow up with her grandparents. She starts taking therapy sessions with a doctor, named Dr. Jug. His regular therapy works. She starts having an infatuation with him but later realizes it. She finally makes her film. Life gives her a second chance when realizes her worth after the therapy.
...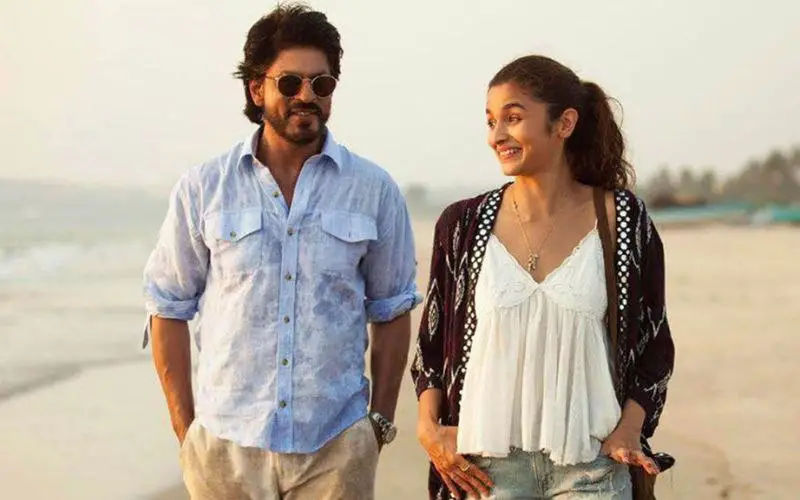 The film English Vinglish is a story of a housewife who has a home business of making and selling laddoos. She is invited to her sister's daughter's wedding in New York. She goes early to help her sister, and later, her family joins her. She is mocked by her husband and her daughter because she cannot speak English. So, in New York, she plans to join spoken English classes using the money she made from selling laddoos. In class, she earns everyone's love with her charm and cooking skills. She finally learns English, to everyone's surprise, and delivers a speech at the wedding. Life gives her a second chance to prove to everyone that language should not be a barrier in any relationship.
...
The film Dil Chahta Hai is about having a second chance in friendships and relationships. College best pals Sid, Sameer, and Akash are. After graduating, they must make a life decision during their graduation celebration. Sid temporarily relocates away to take part in a painting workshop while Akash departs for Sydney to work on the family company. While Sameer pursues Pooja, the woman his parents expected him to marry, their romance is shaky. Sid leaves for home and contacts Sameer from the hospital, where they talk about the day they split up. Later, Tara is on the verge of passing away, leaving Sid's love unfulfilled.
...
7. Queen
The film Queen is about a woman named Rani, whose marriage breaks and discovers her life. Her fiancé breaks up the day before their marriage considering her to be conservative when he moves abroad. She leaves for her honeymoon alone to Paris and Amsterdam. She meets another woman there. They tour the city. She dances and drinks there. She enjoys the adventure. She experiences many events. She becomes independent. Life gives her a second chance when she enjoys her own company after recovering from a broken engagement.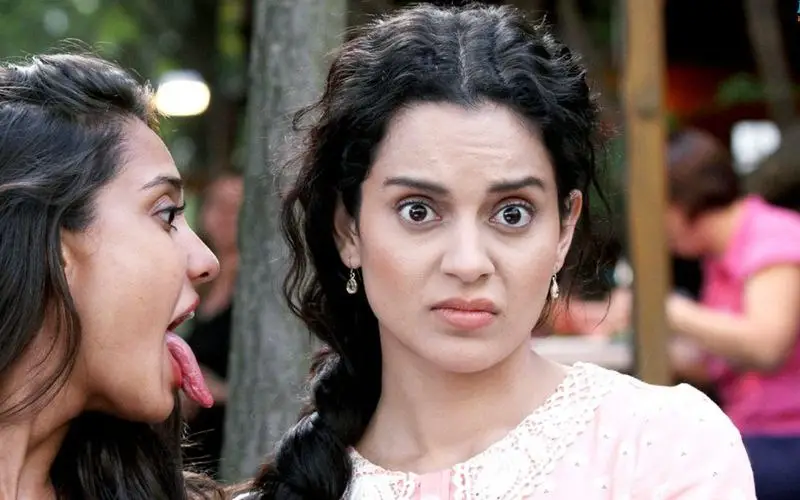 ...
8. Zindagi Na Milegi Dobara
The film Zindagi Na Milegi Dobara is about having a second chance to enjoy life. Arjun Saluja first objects to the three-week road trip bachelor celebration that Kabir Dewan, Imran Qureshi, and they are planning to Spain because of his job. In Seville, Kabir, Laila, Arjun, Natasha, Imran, and Laila go skydiving and fall in love. Arjun forgives Salman when he apologizes to him for leaving Rahila four years ago. To survive the bull run and rediscover life, Imran, Kabir, Arjun, and Natasha establish a deal.
...
9. Yeh Jawani Hai Deewani
The film Yeh Jawani Hain Deewani is about having a second chance at love and career choices. Naina Talwar renews her friendships with Bunny Thapar and Avi Shiv while accompanying Aditi Mehra on a trekking excursion. Aditi develops affection for Avi as Bunny gets closer to Naina during the walk. Eight years later, Aditi sends Bunny a wedding invitation and she is accepted to Northwestern University. Although Bunny and Naina fall in love, neither one is ready to give up their career to do so. On New Year's Eve, Naina and Bunny make up, with Bunny popping the question to Naina and Aditi, and Avi wishing one another a happy new year.
10. Kabhi Alvida Naa Kehna
The film Kabhi Alvida Na Kehna is about having a second chance in finding love and happiness within struggles. After Dev gets hit by a car and has a permanent leg injury, he and Maya fall in love. While trying to save their marriages, they become friends and eventually fall in love. Sam and Kamal are astonished and dismayed to learn that Dev and Maya are having an affair. Dev and Maya divorce their marriages and lie to one another after Sam's passing. Rishi invites Maya and Rhea to his wedding three years later.