Not only normal people suffer from child sexual abuse but even the most popular and famous celebrities have gone through it. These celebrities have also suffered through depression. Some of the celebrities are as follows.
1. Kalki Koechlin Kalki Koechlin is a famous film actress, model and >> Read More...
When she revealed about her darkest secret she shocked everyone. She was sexually assaulted as a child. She didn't want to publicize about the event that occurred in her childhood, but it became a sensational headline.
2. Anoushka Shankar Anoushka Shankar is a composer, singer, and sitar >> Read More...
Anoushka Shankar, who is also the world's most famous sitar player, was once sexually assaulted when she was a child. The daughter of Ravi Shankar, confessed about the event that took place in her childhood at the women's rights campaign while showing a video. The person who sexually assaulted her was a family friend.
3. Sofia Hayat  Sofia Hayat is a famous celebrity in both Hollywo >> Read More...
Sofia who is a British-born actress, singer and model has worked in few Indian projects. She spoke about her sad childhood where the actress was sexually assaulted by her uncle when she was 10.
4. Somy Ali Somy Ali was born on 25 March, 1976, in Karachi, P >> Read More...
The ex-girlfriend of Salman Khan Salman Khan is a very famous Indian actor and a pr >> Read More... , Somi Ali was also a Bollywood actress had a bad childhood experience. She was sexually assaulted when she was 5-years-old. She faced domestic violence and was molested while she was in Pakistan.
5. Anurag Kashyap Born on 10th September 1972, Anurag Kashyap has es >> Read More...
Anurag Kashyap, who is also one of the most famous filmmaker, was molested as a child. It is shocking to know that he was molested for 11 years. He has forgiven the pervert who had abused him.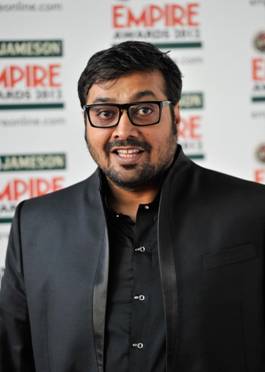 6. Nikita Gokhale Nikita Gokhale is an actress, model, a beauty page >> Read More...
Hot model turned actress was also sexually abused as a child. She was abused by her tutor when she was studying in  ninth standard. The tutor didn't only abuse her but tried to click her pictures too.
7. Rhea Chakraborty Recently been appraised for his role in Sonali Cab >> Read More...
The actress from 'Meri Dad Ki Maruti' admitted that she was sexually assaulted in an elevator of her apartment. She also filed an FIR against that  man.
8. Gul Panag A former beauty queen, model and social activist, >> Read More...
She faced molestation in Delhi in the year 2010, when she took part in a Half Marathon. It all happened when few men started touching her sexually while they were on a run.
9. Koena Mitra Koena Mitra is an Indian model, actress and the wi >> Read More...
She was molested by an unknown man in a 5 Star Hotel in Mumbai on New Year's Eve. The drunken man who molested her was later arrested by the local police.
10. Bipasha Basu Bipasha Basu, born in January 7,1979 in Delhi, is >> Read More...
Bipasha Basu was at her promotional event in Ahmadabad for her thriller horror movie Raaz 3 and over there a man tried to pull her skirt.