It is a known fact that Shah Rukh Khan Shah Rukh Khan or also known as SRK is a prominent >> Read More... is one of the biggest superstars in the world. He has done many cult films and played many iconic characters which have endeared him to the audience. What is less known is that he has refused to do many blockbuster films as well which could have further elevated his star status. May it is due to unmanageable issues or error in judgment, SRK has missed the chance to star in quite a few great movies. Here is a list of ten such movies that SRK rejected.
1. Munna Bhai M.B.B.S
...
This 2003 cult Bollywood film was directed by Rajkumar Hirani Rajkumar Hirani is one of the ace director, screen >> Read More... and was based on a goon who decides to become a doctor to honour the dreams of his father. While the production was going on, the film had an entirely different cast. Shah Rukh Khan was cast as Munna Bhai, Sanjay Dutt July 29, 1959, was the day when the two legends of >> Read More... was cast as Zaheer, and Makrand Deshpande was cast as Circuit. SRK was having some health problems which forced him to let go of the film. Sanjay took over the main role and delivered one of the best films of his career. Arshad Warsi Arshad Warsi is most popular for his role as Circu >> Read More... also did a wonderful job in his role as Circuit.
2. 3 Idiots
...
This is another film which Rajkumar Hirani directed and Vidhu Vinod Chopra Vidhu Vinod Chopra is a classic filmmaker, who h >> Read More... produced. Again in this film, the lead role of Rancho was first offered to Shah Rukh Khan. However, he had date issues and could not give time to the film. Aamir Khan Aamir Khan or Mohammed Aamir Hussain Khan is Bolly >> Read More... was brought in instead, and he played the character with a perfectionist approach. The film is a comedy-drama about the life of engineering students in a high-level college and how their lives and ambitions are affected by the expectations of the society. The film became a huge hit, and Aamir Khan received a lot of praise for his acting.
3. Lagaan
...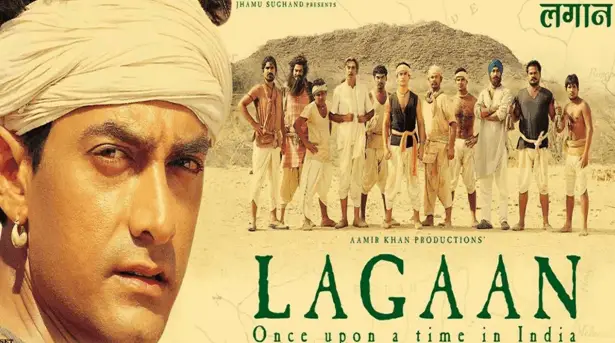 Another Aamir Khan film was first offered to Shah Rukh Khan, and Aamir must be thankful that SRK rejected this one. Lagaan, set in a pre-independence Indian village, told the struggle of poor farmers against the atrocities of the British. The central role of Bhuvan was to be portrayed by SRK. SRK rejected the role, and director Ashutosh Gowarikar had a lot of difficulties finding a suitable lead actor. Then he suggested the name of Aamir Khan who later produced the film as well. This movie was that year's Indian entry for the Oscars in the Foreign Language Film category.
4. Ek Tha Tiger Click to look into! >> Read More...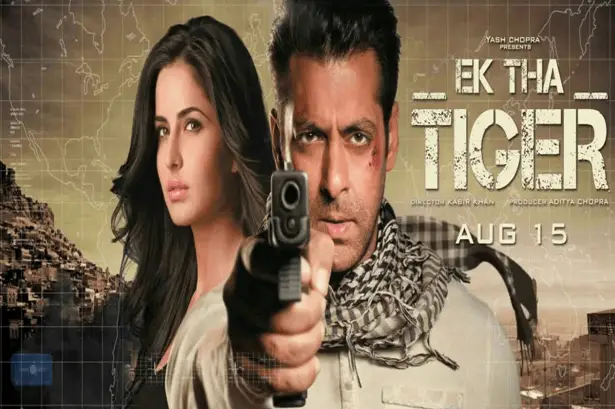 Kabir Khan Kabir khan is a very much renowned director of Bol >> Read More... 's Ek Tha Tiger was based on the love story between two spies of rival nations, India and Pakistan. The lead actors were Salman Khan Salman Khan is a very famous Indian actor and a pr >> Read More... and . The movie was a huge commercial success. Kabir Khan wanted SRK to play the role of Tiger. It is said that SRK loved the script of the film as well. However, he could not do it as he didn't have enough dates for the film. He was already working on another film of the Yash Raj banner at that time with Katrina Kaif, and that was Jab Jak Hai Jaan. Both the films became successful upon release.
5. Rang De Basanti Click to look into! >> Read More...
This film by Rakeysh Omprakash Mehra Born on 7th July 1963, Rakeysh Omprakash Mehra is >> Read More... was a socially aware film about the true meaning of independence and how today's youth can rise to free the country once again from corrupt rulers. The movie was a multi-starrer, with the meatiest role being played by Aamir Khan. This role was first offered to Shah Rukh Khan, who was seemingly reluctant to do the film. When SRK refused, the role went to Aamir Khan. It was SRK's loss and Aamir's gain once again as the movie was a huge critical and commercial success. It also won many awards and accolades.
6. Robot
This is a bilingual Indian film, released in Tamil as Enthiran and in English as Robot. The cast included Rajinikanth and Aishwarya Rai. It is said that the director of this film, Shankar, initially wanted Shah Rukh Khan to essay the central role. His company, Red Chillies Entertainment, was supposed to produce the film. However, Shankar and SRK had creative differences, and SRK opted out of the project. Superstar Rajinikanth came on board and made the film a huge success all over India. Aishwarya's role was also initially offered to Preity Zinta Preity, also known as Preity Zinta is a famous Act >> Read More... , but it ultimately went to Rai and gave a boost to her career.
7. Heyy Babyy Click to look into! >> Read More...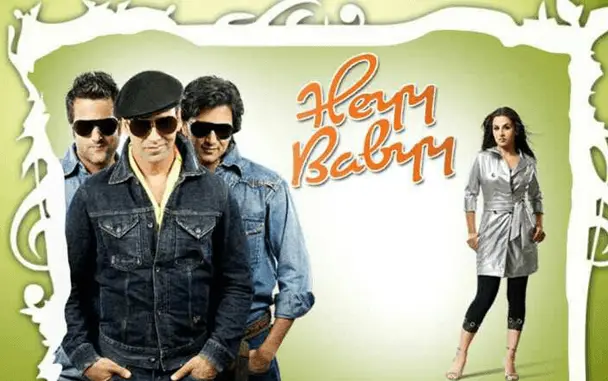 This movie was Sajid Khan's first directorial venture. It was adapted from the English movie, Three Men and a Baby. The movie was well-received by critics and viewers and went on to be successful. The cast includes , Vidya Balan Vidya Balan is an award winning Bollywood actress >> Read More... , Riteish Deshmukh Riteish Deshmukh is the son of a politician, late >> Read More... , and Fardeen Khan Fardeen Khan is a former film actor, known for doi >> Read More... . Akshay Kumar played the role of the father of the baby named Angel. This role was first offered to SRK who turned it down. However, he made a special appearance in the film in a song named Mast Kalandar Click to look into! >> Read More... .
8. Jolly LLB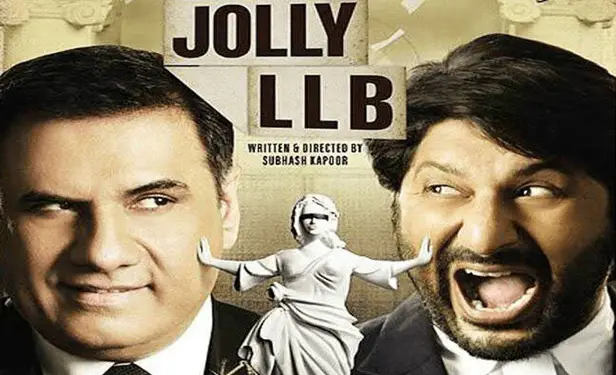 This acclaimed movie was first offered to Shah Rukh Khan in the year 2012. Reportedly, SRK was very keen to portray the role of a lawyer on screen, something which he had never done before. However, he was busy shooting for two films at that time, Jab Tak Hai Jaan, and Chennai Express Click to look into! >> Read More... . Hence, he could not allow enough time to Jolly LLB and had to let go of the project. Director Subhash Kapoor then went to Arshad Warsi for the role of Jolly. Arshad loved the concept of the film and immediately came on board. The rest is history.
9. Jodha Akbar Jodha Akbar is a very popular epic historical tele >> Read More...
Ashutosh Gowarikar's historical drama Jodha Akbar was based on the love story of the Mughal Emperor Akbar and his Hindu Queen Jodha. The role of Akbar was offered to Shah Rukh Khan, with whom Gowarikar had previously worked in Swades. SRK had to reject the film as he was not comfortable with the shooting locations, instead choosing to stay near his family and spend time with them. Hrithik was cast in the role of Akbar instead. The film became a hit, and the actors were praised for their performances. Hrithik completely suited the role of Emperor Akbar.
10. Ferrari Ki Sawari
This is another Vidhu Vinod Chopra movie that was first offered to Shah Rukh Khan. Chopra said in an interview that SRK is their first choice when it comes to most of their movies. They approach other actors when SRK refuses to do the film. A similar thing happened with this film too. Sharman Joshi Sharman Joshi was born in Mumbai, Maharashtra to a >> Read More... played the lead role after SRK refused the offer to star in this film. The film was critically acclaimed and did decent business. Its theme was quite heartwarming and appealed to the family audience.