It was a hard time for the B town because all the cinema halls are shut down. We know how bad this pandemic is. We have lost many celebrities due to Covid-19 and some were tested positive. Here are some famous Bollywood stars who got infected with the coronavirus.
1. Manish Paul Manish Paul is an Indian television actor, host an >> Read More...
...
Manish Paul is an Indian comedian and actor. He started his career as a radio jockey and now work for the films. He has hosted many Television shows. Manish married his girlfriend, Sanyukta Paul in the year 2007. He is also blessed with a baby boy Yuvaan. Manish is also infected with Covid-19 and now self-quarantines.
2. Rakul Preet Singh Rakul Preet Singh is a famous Indian model working >> Read More...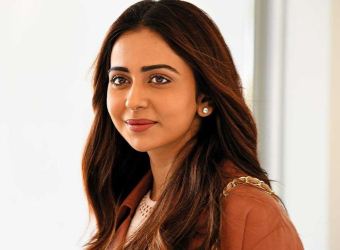 ...
Rakul Preet Singh is a Bollywood actress who started her career in South Indian films and had a blockbuster film De De Pyaar De in which Ajay Devgn and ' Tabu Tabu is a wonderful gift to the Indian cinema. She >> Read More... ' were featured. She was also tested positive with Covid-19 and was also trolled by the news channels for the drug issue.
3. Amitabh Bachchan
...
Amitabh Bachchan, the BigB of Bollywood town also, got infected with Corona Virus. His whole family was self-quarantining, but Amitabh's health was more critical. His fans prayed for his best health and did many poojas and havans. Finally, he got well and was back home after a few weeks.
4. Varun Dhawan Varun Dhawan, a new comer entered Bollywood with h >> Read More...
...
Varun Dhawan is a leading actor in Bollywood. He has done many movies, and recently, his movie Coolie No.1 was released, which is the remake of Govinda's movie of the same name. Varun was infected due to the coronavirus.
...
5.
...
Malaika Arora is known for her item dance in Bollywood films. She is now the judge of India's Got Talent and the Indian's Next Top Model. Her body fitness had given her many fans. She was also self-quarantining during the pandemic.
6. Arjun Kapoor Arjun Kapoor is a Bollywood star. He was born on 2 >> Read More...
...
Arjun Kapoor, the famous Bollywood actor who was also tested positive for this pandemic. He was mildly affected by the Covid and was self-quarantining because he had a foreign trip with his girlfriend, Malaika Arora.
7. Aishwarya Rai Bachchan Aishwarya Rai Bachchan is a popular Indian actress >> Read More...
Aishwarya Rai Bachchan, the Bollywood actress is the daughter-in-law of Amitabh Bachchan. She is the Miss World title winner in 1994 and has recently started her movie career again in Bollywood. She is also one of the most beautiful Women in the World. During the pandemic, Aishwarya and her whole family was infected by the Covid and was at home quarantine.
8. Neetu Kapoor
Neetu Kapoor the Indian actress, is the wife of late actor Rishi Kapoor Rishi Kapoor is an actor born in the prominent Kap >> Read More... . She was Infected by Coronavirus. She tried her best to get recover as soon as possible and now is good with her health.
9. Kriti Sanon Kriti Sanon is a model-turned-actress who made her >> Read More...
Kriti Sanon had a very tough day during the lockdown because she was heartbroken when she got news of Sushant's death. After that, she was tested positive due to coronavirus. Now she is totally fine.
10. Tamannaah Bhatia Tamannaah Bhatia is a well known actress in Tamil >> Read More...
Tamannaah Bhatia is the best actress in Bollywood as well as the South Indian films. Tamannaah was tested positive for Covid, and she was admitted to the Hyderabad Hospital, and after a few weeks, she was discharged from the hospital.
11. Harshvardhan Rane Harshavardhan Rane, born on 16th of December, 1983 >> Read More...
Harshvardhan Rane was seen in many Telugu films and played the leading role in the Bollywood movie Sanam Teri Kasam Click to look into! >> Read More... and got many awards. He was infected with Coronavirus and is also in self-quarantine.
12. Aftab Shivdasani Aftab Shivdasani is an actor and producer of Indi >> Read More...
Aftab Shivdasani is a Bollywood actor who has given blockbuster films. He was recently tested positive for Covid-19, and now his health is quite better. He is home quarantined, and Aftab is also blessed with a baby in the year 2020.
13. Genelia DSouza Genelia Dsouza is a popular Indian actress who has >> Read More...
Genelia is the wife of Riteish Deshmukh Riteish Deshmukh is the son of a politician, late >> Read More... and she had done many fabulous movies in the Bollywood industry. Genelia was also tested positive due to Covid-19. She started her career with the movie Tujhe Meri Kasam. She is also honored with the Filmfare award.
14. Kanika Kapoor Kanika Kapoor is a renowned playback signer in Ind >> Read More...
Kanika Kapoor is a Bollywood singer who has sung many item songs like Baby Doll, etc. Kanika was the first celebrities from B-town to get positive with Covid-19. She was badly trolled by News channels for not taking proper precautions. Now she is good with her health.
15. Abhishek Bachchan Abhishek Bachchan, or Abhishek Srivastava, is a ve >> Read More...
Abhishek Bachchan is the son of the legendary actor of Bollywood, Amitabh Bachchan. Abhishek was tested positive for Corona Virus. He was admitted to the Nanavati Hospital in Mumbai. He was quarantined at the hospital for a few days and then was home quarantined.
16. Wajid Khan
Wajid Khan is a famous Indian singer who died due to Covid-19 in June 2020. It was widely shocking that he passed away. Sajid-Wajid is a partner singer who has sung many songs for Salman Khan Salman Khan is a very famous Indian actor and a pr >> Read More... . Sajid is the son of a tabla player Sharafat Ali Khan.