We are always fond of Television reality shows. It gives us entertainment, and we spend most of our time watching them on different channels. Here are some irritating and dramatic judges in the reality shows on Indian Television.
1. Kirron Kher Kirron Kher or Kirron Anupam Kher was Kiran Thakar >> Read More...
...
Kirron Kher is a famous actress in the Bollywood industry. We have seen her playing the mother roles in many of Karan Johar's films. She was the judge of India's Got Talent for many seasons. Her over dramatic expressions now and then while judging India's Got Talent is fake and too irritating.
2. Neha Dhupia Neha Dhupia is a Bollywood actress who began her c >> Read More...
...
Neha Dhupia has come in limited films in the Bollywood industry. She didn't get her success in the Film industry. She was featured in the movie Action Replay. She is the judge of MTV's famous reality show, Roadies and she has nothing to do there except shouting. She shows her fake feminism and abuses the contestants, and in every season, fights with Prince Narula Prince Narula is a famous Television celebrity and >> Read More... .
3. Archana Puran Singh Archana Puran Singh is an Indian TV artist and pre >> Read More...
...
Archana was a contestant of Nach Baliye Whooping success to its credit of 145 episodes and >> Read More... season one. She used to be the judge of the show comedy circus for seasons one and two. Then, she took the place of Sidhu in Comedy Nights With Kapil. People find it difficult to hear the jokes on shows wherever Archana judges because of her laughter. Her only work throughout a show is to laugh, and it looks like she gets paid for her weird laughter, which is irritating to the ears.
4. Mithun Chakraborty When we talk about the few legends in the Indian f >> Read More...
...
Mithun Chakraborty is one of the famous personalities of the Bollywood industry. He is a singer, actor, producer, writer, social worker, and many more. In the grandmaster of Dance India Dance, Mithun Chakraborty always tried to be the guardian of everyone that looked fake. His shayaris and poems were too poor and his gimmicks failed to evoke laughter and became irritating.
...
5. Neha Kakkar Neha Kakkar is a prominent Indian comedian and pla >> Read More...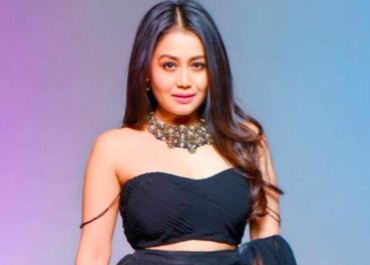 ...
Neha Kakkar is a Hindi and Punjabi singer. When she was just four years old, she participated in the reality show and now Neha is the judge of Indian Idol. This singer cries during happy, sad, elimination. She cries every ten minutes in the show, which tortured the audience.
6. Himesh Reshammiya Intro: Himesh Reshammiya got his stardom after win >> Read More...
...
Himesh is a playback singer, music director, songwriter, producer, and actor. His career started with the movie Pyaar Kiya Toh Darna Kya. His the music director of this movie. Himesh Reshammiya has judged many shows, and in each show, he irritated everyone because of his temper and cry.
7. Raghu Ram Raghu Ram is an Indian TV fame who is famous for h >> Read More...
We have seen him in the movie Tees Maar Khan Click to look into! >> Read More... . Raghu's brother is Rajiv Lakshman. Raghu Ram is an actor and television producer. He was a judge of the famous reality show Roadies and judged many seasons of the show. His constant ranting and verbal abuse of the contestants was irritating, and he was thrown out of the show because of this.
8. Chetan Bhagat Chetan Bhagat is a renowned Indian author who was >> Read More...
Chetan Bhagat is a writer, author, and columnist. He has written some of the famous Books Half Girlfriend, One Night At The Call Centre and many more. Chetan Bhagat was the judge of Nach Baliye, and no one knows why. He did not know about dance and was irritating throughout the season.
9. Anu Malik Anu Malik is considered as one of the most famous >> Read More...
Anu Malik is a singer, composer, music director, music arranger. He works in the Bollywood industry. He has made many hit songs. This famous Bollywood singer is also an irritating judge of the singing reality show Indian Idol. He irritates all the audience with his poor shayaris and his weird remarks. What he does for comedy actually irritates the people.
10. Shilpa Shetty A model turned actress, producer, entrepreneur and >> Read More...
Shilpa Shetty's real name is Ashwini Shetty. She changed her name before entering the Bollywood industry. She is an actor and also a businesswoman and a former model. This Bollywood actress is always super excited in the show, and climbing a ladder to appreciate every performance is too much to handle.