Every actor has a first film, which they call their debut film. Then there is the film that makes them famous, which is called the big break. And ultimately, when an actor gives few unsuccessful films, they must leave the industry. But some actors continue to do fairly well in their whole career. The only time they stop doing films is either when they pass away or when they choose to retire.
The following are 20 such actors and the last film that released that had these actors in them.
1. Meena Kumari Meena Kumari is a popular TV and film actress. She >> Read More...
...
The original tragedy queen played many tragic roles, and lead an even more tragic life. The beautiful actress died at just 39, when her alcohol addiction caused liver cirrhosis. 'Pakeezah' was a huge success and a legendary film, and Meena Kumari died three weeks after the film was released. Her last film was Gomti Ke Kinare by Saawan Kumar Tak Saawan Kumar Tak is a movie director, screenwriter >> Read More... , which released after her death.
2. ' Madhubala Madhubala is regarded as the Venus of Indian cinem >> Read More... '
...
Due to troubles in her heart, the actress died at the age of 36. Until then, she had given enough classic movies to the country to be remembered for a long time to come. Her first film was 'Basant', which released in 1942 in which she had played a child artist. Her last film released in the year 1971, and she had died in the year 1969. The movie was called 'Jalwa' and had Sunil Dutt Sunil Dutt was a great actor, director, producer, >> Read More... opposite her.
...
3. Balraj Sahni Sahni was born to Yudhishthir Sahni in 1913. He st >> Read More...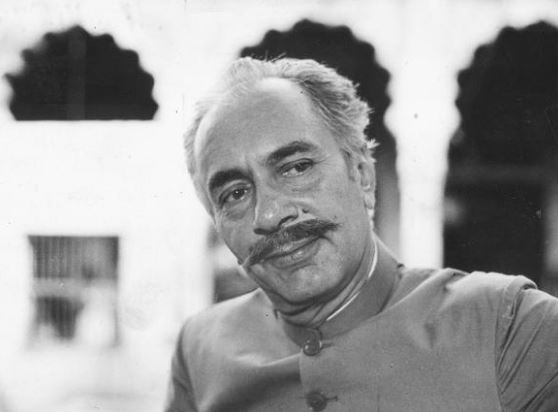 His career is among very rare ones. Several of his films released after his death. He was a film and stage actor. Films released after his death include Pyaar Ka Rishta, Hindustan Ki Kasam Click to look into! >> Read More... , ' Amaanat Click to look into! >> Read More... ', Jallian Wala Bagh, Hanste Zakhm and Garam Hawa. Garam Hava was his last film that ever released and was directed by M. S. Sathyu. The film won a national award and was even officially an entry in the Academy Awards.
...
4. Sanjeev Kumar Sanjeev Kumar was born on July 9th, 1938 in Mumbai >> Read More...
...
The actor was the male version of the tragedy queen. He lived his life alone after the love of his life, Hema Malini Hema Malini is perhaps the only dream girl of the >> Read More... refused to marry him. Drowning his misery in alcohol, he died a bachelor in the year 1985. Over 10 of his films released after he died and the last one of them was Professor Ki Padosan. In that film, he co-starred with Padmini Kolhapure Padmini Kolhapure is an Indian Bollywood actress d >> Read More... and Asha Parekh Asha Parekh was born in October 1942 to a middle-c >> Read More... .
5. Smita Patil This versatile actress was born on the 17th of Oct >> Read More...
...
The actress had been a part of the industry for more than ten years during her death. She died due to some complications while giving birth. She had been just 31 then, and over 10 films released that starred her after her death. Her artistic films were just as big hits as her commercial films, both raking money and success. Her last film was Galiyon Ka Badshah.
...
6. Divya Bharti Divya Bharti was an Indian film actress and model, >> Read More...
The actress was fast on her way to becoming a superstar. Her film Shola Aur Shabnam gained her a lot of name as an actress and a performer, and 'Deewana' and 'Balwaan' were no less. However, at the age of 19, the actress fell to her death. The circumstances of this early death remain mysterious till this date. Her last film was 'Shatranj', which had released after her death.
7. Amrish Puri Amrish Lal Puri was born on 22nd June, 1932 in Pun >> Read More...
Perhaps the most fondly remembered villain in Bollywood, Amrish Puri led a great career and left a legacy that will be mentioned every time great cinema is mentioned. He passed away in 2005 and a few days later, ''s 'Kisna' was released. It was a period drama starring Amrish Puri and Vivek Oberoi Vivek Anand Oberoi's birth was on 3rd Septembe >> Read More... .
8. Shammi Kapoor Shammi Kapoor: - 'Elvis Presley' of India. >> Read More...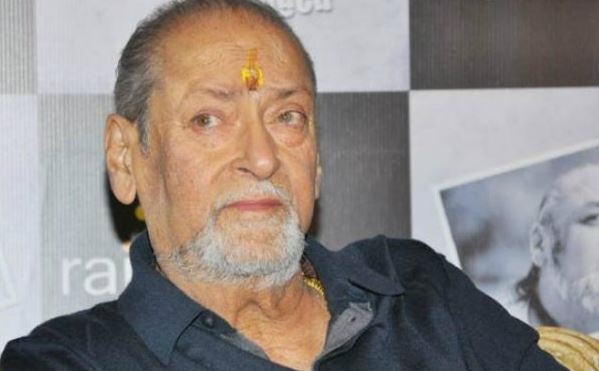 He was one of the most handsome men of the Kapoor clan. Over the years, he worked in several films and a lot of them have become timeless classics. His last film was ' Rockstar Click to look into! >> Read More... ', one of ' Ranbir Kapoor Ranbir Kapoor is a noted Indian film actor. He was >> Read More... 's films. The film released a few months after his death.
9.
Counted among the most revered filmmakers in Bollywood, Yash Chopra taught romance to more than half of the industry. He had planned on retiring after his last film, " Jab Tak Hai Jaan Click to look into! >> Read More... ", which starred Anushka Sharma Born in an army family to Col. Ajay Kumar and Ashi >> Read More... , Deepika Padukone Deepika Padukone is an Indian actress and model. S >> Read More... and Shah Rukh Khan Shah Rukh Khan or also known as SRK is a prominent >> Read More... . The film did fairly well and earned 120 crores, but the filmmaker passed away before the film even released.
10. Farooq Sheikh Farooq Sheikh is a legendary actor, a television p >> Read More...
The younger generation may not know him that well, but the older generation has seen him do magic on screen. He used to completely live his character and that made his films extremely special. He also had a National Award to his credit. He died in the year 2013, and in 2014, his last two films, called ' Youngistaan Click to look into! >> Read More... ' and " Children of War Click to look into! >> Read More... " were released.
11. Guru Dutt Born on 9th July 1925, Guru Dutt was an Indian act >> Read More...
Guru Dutt was a great actor and an equally great director. The only film that he made that was a box office failure was "Kaagaz Ke Phool", which also became a cult classic a few years later. Although it is said that he committed suicide, the cause of his death remains a mystery till date. He died in the year 1964 and in 1966, his last film as a producer was released, called "Baharein Phir Bhi Aayengi".
12. Silk Smitha Silk Smitha is an unforgettable personality in the >> Read More...
Depression forced her to increase her alcohol intake. Her popularity was continuously declining, people began to find her films monotonous and her venture as a producer failed. Her romantic films was not doing too well either and her debts were continuously mounting. So the actress ultimately killed herself. She died in the year 1996 at the age of 35. That same year, a film called Subhash was released, which had an item number by her.
13. Rakhee Gulzar Raakhee attained stardom with her first film itsel >> Read More...
The actress' skills were compared to those of the tragedy queen herself. However, Meena Kumari, the tragedy queen had a huge role to play in Rakhee's alcoholism. Rakhee's marital life had been dwindling due to her husband's affair with Meena Kumari. After she had given birth to her daughter with ' Gulzar Gulzar is the pen name of the author, poet and pop >> Read More... ', they both went their separate ways. Her last film before she retired was Shubho Mahurat that released in 2003. It was a Bengali film.
14. Vinod Mehra In the Indian film industry, Vinod Mehra is a name >> Read More...
Vinod Mehra was seen in various films, like 'Khuddar', ' Ghar Click to look into! >> Read More... ' and 'Anurag' among others, and ruled the industry for almost two decades. Then in the year 1990, he died due to a heart attack. He was 45 years old during his death and his last film was released two years after his death and was called 'Sarphira'.
15.
Geeta Bali had done films opposite all the big names of her time, including Dev Anand Dev Anand would be nostalgically remembered by fil >> Read More... , Raj Kapoor Raj Kapoor was a renowned actor, director, and pro >> Read More... and Guru Dutt. Sadly, smallpox killed her at the young age of 35 in the year 1965. In her 10 year tenure as an actress, she appeared in over 70 films and her last film was Jab Se Tumko Dekha Hai.
16. Dilip Dhawan Dilip Dhawan was born in 1955 to late Krishan Dhaw >> Read More...
The actor gained fame after he played the role of Guru in the blockbuster television series ' Nukkad Nukkad is a prominent Hindi serial, broadcasted on >> Read More... '. He then took up several projects, like Tere Mere Sapne Tere Mere Sapne is a TV series that ran from 2009 >> Read More... , ' Deewar Deewar is a Hindi serial broadcasted on DD Nationa >> Read More... ' and 'Janam'. He was progressing towards better things when at the age of 45, a heart attack killed him in the year 2000. His last film was "Raja Ko Rani Se Pyar Ho Gaya", which released in 2000.
17. Feroz Khan Feroz Khan is a legendary Indian film actor, edito >> Read More...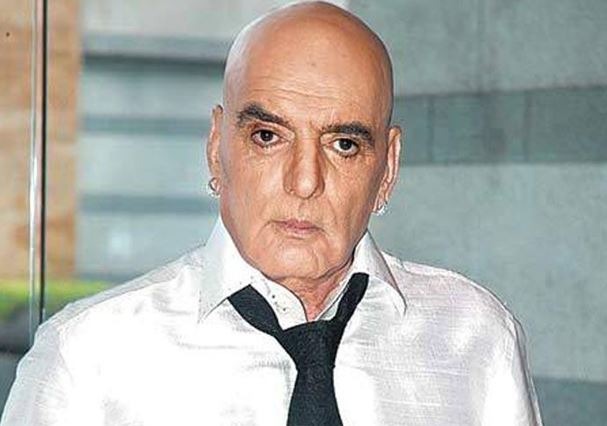 He had a presence that was larger than life and it was this presence that made him memorable. In 2009, when he was laid to rest in his farmhouse in Bangalore, thousands of people came to attend the funeral. He had died of a lung cancer and was 69 when he died. His last film as a director was 'Janasheen', that had released in the year 2003, while his last film as an actor was 'Welcome', which had released in the year 2007.
18. Nargis Dutt Nargis Dutt was indeed the first lady of Indian sc >> Read More...
She was, and still remains one of the most beautiful actresses that the camera has ever captured. After she married Sunil Dutt in the year 1958, she bid adieu to the film industry but continued to appear irregularly in the industry. She died of pancreatic cancer in the year 1981, just a few days before Sanjay Dutt July 29, 1959, was the day when the two legends of >> Read More... debuted in the industry with his film Rocky. During the premiere, a seat was left vacant for her. Her last film was a Greek drama film called Tosa oneira stous dromous, that released in 1968.
19. Sunil Dutt
The veteran actor died in the year 2005, of a heart attack. He was in his home in Mumbai at the time of his death. His seat in Parliament went to his daughter, Priya Dutt Born on 28th August 1966, Priya Dutt, is an Indian >> Read More... , who had contested for it. However, when Sanjay decided to join politics, Priya did her best to stop him from entering. The relation between the siblings was never good enough. Sunil Dutt's last film was Munna Bhai M.B.B.S in 2003, where he played the role of Sanjay's father.
20.
Shashi Kapoor has done a lot in his lifetime. He has been an actor, a director, a producer, and an assistant director. His last film as an actor was Side Streets, that released in 1998, which was an English film.