What was your worst crime? Maybe breaking a signal, or bribing some official? Well, much unlike us even our celebrities commit crimes but on a much larger scale. So let's take a look at what crimes these ten stars have committed.
1)
...
The famous Black Buck case also held Saif as one of the accused. The few actors from ' Hum Saath Saath Hain' went for poaching during the filming of the movie which was later booked to be a serious crime. Another time, Saif faced an arrest for assaulting a South Africa based businessman. This incident took place at the Wasabi Restaurant at Taj, Colaba. Saif reportedly punched the businessman while Kareena Kapoor Khan Kareena Kapoor is a super hit actress working in I >> Read More... , Karisma Kapoor Karisma Kapoor is a well known face from the famil >> Read More... , Amrita Arora Amrita Arora was born on 31st January 1981 in Chem >> Read More... and others were accompanying him.
2) Sanjay Dutt July 29, 1959, was the day when the two legends of >> Read More...
...
'Sanju Baba' was arrested for the illegal possession of firearms under the Prevention Act (TADA) between the year 1994 and 1996. He has recently returned home after serving his 5-year jail term at the Yerwada Jail in Pune.
3) Shah Rukh Khan Shah Rukh Khan or also known as SRK is a prominent >> Read More...
...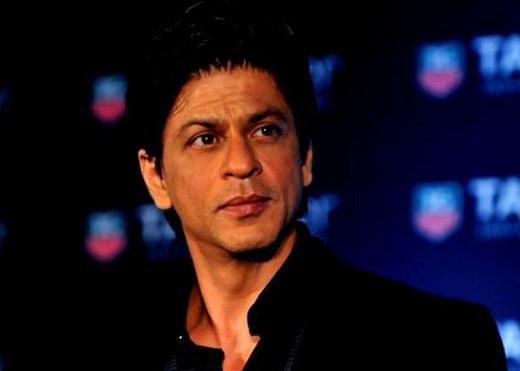 When you are a star, you are prone to such controversies. One such dissension that made rounds was the birth of SRK's third child AbRam. Though it wasn't strife but Varsha Deshpande a social activist accused Shah Rukh of conducting a sex determination test on his child. Meanwhile wife Gauri Khan Born on Ocotber 8 1970, Gauri Khan (originally kno >> Read More... and Shah Rukh have maintained that they had not done any sex determination test on the child.
4) Shiney Ahuja Shiney Ahuja was born on May 15, 1975, to Suraj Pr >> Read More...
...
This Bollywood actor shocked everyone when he got arrested for a case of rape. His maid accused him of rape. Though later, the victim withdrew the case, the findings of the incident clearly indicate that the actor was guilty.
...
5) Sonali Bendre Sonali Bendre, the epitome of beauty and grace was >> Read More... , Neelam Kothari During the mid 80s Neelam Kothari had a successful >> Read More... and ' Tabu Tabu is a wonderful gift to the Indian cinema. She >> Read More... '
...
Undoubtedly, 'Hum Saath Saath Hain' was a great success, but the cast had to face some real issues after the movie. During the filming actors Salman Khan Salman Khan is a very famous Indian actor and a pr >> Read More... , Saif Ali Khan, Tabu, Sonali and Neelam went for poaching of a black buck. This offence was held as a serious crime and ended up booking the actors.
6) Fardeen Khan Fardeen Khan is a former film actor, known for doi >> Read More...
...
Many people are familiar with the fact that Fardeen Khan was once a drug addict. While trying to buy cocaine in the year 2001, he got caught. He got arrested and later pled that he wouldn't continue with any sale of drugs. They released him after a de-addiction treatment.
7) Sooraj Pancholi Sooraj Pancholi is the new chocolate face hero who >> Read More...
Being one of the newest faces in Bollywood Sooraj is known more for his involvement in Jiah Khan Jiah Khan was a British-American actress, singer >> Read More... 's suicide than he is for his debut film ' Hero Click to look into! >> Read More... '. Jiah Khan and Sooraj were in a relationship and some issues and disappointments in their relationship are believed to be a reason for Jiah Khan's suicide. He was arrested on June 10 in the year 2013 and the case is still going on.
8) ' Govinda Govinda is a popular Bollywood star who is known f >> Read More... '
The people who know Govinda would be familiar with the fact that he has a short temper. In 2007 he reportedly slapped one of the onlookers who had created disturbance on the sets of his film 'Money Hai Toh Honey Hain'. The victim, Santosh Rai, in response booked the actor for assault and criminal intimidation.
9) Monica Bedi A Punjabi girl born in small village of Hoshiarpur >> Read More...
Her affair with the gangster Abu Salem is a well-known fact in Bollywood. The actress apparently went to Portugal with a set of fake documents for which she got arrested. She was proven guilty in the year 2006.
10) Navjot Singh Sidhu Navjot Singh Sidhu was born on October 20, 1963 in >> Read More...
Now how many of you thought he wouldn't have a criminal record? Well, in Bollywood I assume it's difficult to refrain yourself from such things. Gurnam Singh accused him after being lethally ambushed in an occurrence of road rage. The court gave him a sentence of 3-year jail term, and he subsequently resigned from his position of MP.