Breakups are hard on everybody. When a relationship in which two people care about each other deeply breaks, it often leads to sorrow, depression, heartache and then it starts to affect our daily life. We manage to get through because we heal in the privacy of our homes, in familiar surroundings among familiar faces. But imagine how hard these breakups must be for actors and actresses who are constantly in the public eye. The media is constantly following them; their fans are always waiting for some new about them, their relationships or their movies. At such a time, they have neither the privacy that they need to grieve, nor the comfort of familiar faces as they are perpetually traveling. The result is frustration which makes them lash out. Most celebrities manage to handle these situations well, but sometimes they let things slip, which causes things to turn ugly.
The following are twenty such breakups that turned into a bitter war of words with each day turning out to be a commotion and chaos.
1. Karisma Kapoor Karisma Kapoor is a well known face from the famil >> Read More... and Abhishek Bachchan Abhishek Bachchan, or Abhishek Srivastava, is a ve >> Read More...
...
They even released interviews, narrating a whole lot of details about each other, which most celebrities would rather keep to each other. The entire country was shocked when these broke up, as they were expected to be the ones to tie together the famous Bachchan and Kapoor clan. Abhishek accused her of abusive behavior, while Karishma claimed that his mother was the reason behind the split.
2. Hrithik Roshan Hrithik Roshan with his unimaginable dance moves i >> Read More... and
...
This was perhaps among the messiest split of all time. First, it was speculated that Kangana was the reason behind Hrithik's split with his wife. Them it was stated that they were never together, but then Kangana came out to the media accusing Hrithik of all things under the sun. The actors' war was soon taken to the court and the last impression that was left was that Kangana was merely trying to get the world's attention by pointing fingers at a successful actor.
...
3. Salman Khan Salman Khan is a very famous Indian actor and a pr >> Read More... and Aishwarya Rai Bachchan Aishwarya Rai Bachchan is a popular Indian actress >> Read More...
She said he harassed her; he said he never beat her. A few months after their break-up, Aishwarya Rai even stated that even though they have broken up, Salman injures himself whenever she refuses to take his calls. She also accused him of physically abusing her, being extremely controlling and trying to jeopardize her career.
...
4. Ranbir Kapoor Ranbir Kapoor is a noted Indian film actor. He was >> Read More... and Deepika Padukone Deepika Padukone is an Indian actress and model. S >> Read More...
Things were going good, people really loved these two together, and Deepika even got a tattoo behind her neck that Ranbir Kapoor's initials. However, while shooting for " Ajab Prem Ki Ghazab Kahani Click to look into! >> Read More... ", Ranbir fell in love with and cheated on Deepika with her. The break up was messy to say the least, as Deepika obviously did not take it well and even went on Koffee With Karan where she collectively bad talked him, stating things like Ranbir uses a lot of condoms.
...
5. Virat Kohli Virat is counted amongst the very best players, th >> Read More... and Anushka Sharma Born in an army family to Col. Ajay Kumar and Ashi >> Read More...
...
This one was not too long ago, and the two have now patched up, much to the relief of their fans. Cricket fans had always given the couple a hard time, blaming Anushka for everything wrong in Virat's game. Anushka fought against it, and Virat supported her, although he was believed to be extremely upset as could be judged by his behavior after the news of the breakup broke out. It is said that Virat wanted to get married this year, while Anushka wanted to focus on her career. The rejection was the root of the entire fiasco.
...
6. Shahid Kapoor Shahid Kapoor also identifies as the name Shahid K >> Read More... and Kareena Kapoor Khan Kareena Kapoor is a super hit actress working in I >> Read More...
Kareena even stopped eating non-vegetarian food for Shahid! She stated many times that Shahid was the man for her, showing possessive streaks on ramp walks, but it all went downhill when she met , the reason behind their breakup. Shahid is said to have been inconsolably upset, but it is believed that more than anything else, it was rumours that broke up their relationship. Shahid was shooting for " Kismat Konnection Click to look into! >> Read More... " with Vidya Balan Vidya Balan is an award winning Bollywood actress >> Read More... and Kareena was shooting with Saif Ali Khan for Tashan. Rumors flew and the rest is history.
7. John Abraham Like some of our sexy stars, John Abraham has had >> Read More... and Bipasha Basu Bipasha Basu, born in January 7,1979 in Delhi, is >> Read More...
These two were the epitome of hotness when together. But things did not go down as planned and the two soon parted ways. It is said that Bipasha wanted to settle while John was too afraid to commit at that time. A series of arguments later, the two parted ways.
8. Lara Dutta Lara Dutta is an Indian actress, model, movie prod >> Read More... and Kelly Dorji Kelly Dorji is an actor and model well known for h >> Read More...
It is a well-known fact that when Lara Dutta started to develop feelings for Dino Morea Dino Morea is a die-hard Bollywood actor and a for >> Read More... , she was already committed to Kelly Dorji, but once she fell for Dino, there was no looking back and despite all the attempts he made, Kelly was left with nothing.
9. Saif Ali Khan and Amrita Singh Amrita Singh is an Indian film and TV actress. She >> Read More...
Divorces are always ugly. Despite the glaring age gap, Saif married Amrita going against everyone, and marrying a Hindu was a pretty big deal for a Muslim and vice versa back then. But when their ways started to part, even their children could not do anything to save the bond.
10. Uday Chopra Born on 5th January, 1973, This actor is the son o >> Read More... and Nargis Fakhri Nargis Fakhri is an actress who pivotally works in >> Read More...
This one was quite a surprising pair to begin with. Uday is said to have canceled their wedding over Whatsapp! So, taking a break from work to heal emotionally, Nargis went back home to New York Click to look into! >> Read More... to spend time with family and move away from the constant glare of the media.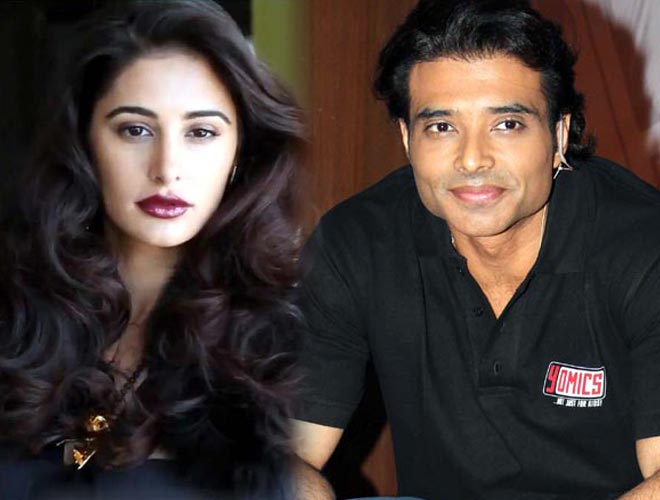 11. Preity Zinta Preity, also known as Preity Zinta is a famous Act >> Read More... and Ness Wadia
Their relationship seemed to be pretty much perfect for almost four years, until in 2009 it was reported that Ness had slapped Preity at a party. They soon broke up but remained business partners as they co-owned Kings XI Punjab. In 2014, Preity filed a case against him of molestation. In 2014, during the qualifying match of their team, Ness was abusive and insulting, to say the least. Things only degraded from then on.
12. Karisma Kapoor and Sunjay Kapoor Sunjay Kapur, born in 1972, is a businessman and w >> Read More...
Karisma chose him over Abhishek, and the world believed that it was because they were childhood friends. But things have been degrading ever since. Despite having two children together, the two do not seem to agree with each other on anything. It is not just custody battles for the two of them, Sunjay has blamed Karisma for eyeing his money, among many other acquisitions which are now being fought over in the court.
13. Hrithik Roshan and
Hrithik, who had become a superstar overnight with the release of his film "Kaho Naa... Pyaar Hai", made headline again by marrying his childhood sweetheart and for living a happy, successful married life. However, things changed when Barbara Mori Considered to be the first Mexican Actress that pe >> Read More... entered their life. From then on, it was a series of speculations, until it all finally ended in a divorce. Sussanne took with her a huge amount of money and although all was hushed up, it is believed it was a messy affair. Speculations were made that Sussanne was also involved in an affair with her close friend Arjun Rampal Amit Rampal is an Indian Actor, Host, Producer and >> Read More... .
14. Sajid Khan Sajid Khan is a Bollywood director, producer and e >> Read More... and Jacqueline Fernandez Jacqueline Fernandez is one of the top actresses i >> Read More...
The two fell for each other on the sets of " Housefull Click to look into! >> Read More... ", but things did not go as planned. Sajid Khan was believed to be too controlling, constantly wanting to know where Jacqueline was, objecting to her clothes and so on. Later, after their breakup, Sajid called Jacqueline many things, and stated that he worked better when he did not have someone constantly nagging him.
15. Kangana Ranaut and Adhyayan Suman Adhyayan Suman is a well-known Indian actor, who >> Read More...
When they did part ways, it seemed to be a reasonably quiet break up, with a few rumors of Adhyayan's parents' involvement. However, when the entire Kangana and Hrithik fiasco happened, Adhyayan revealed his true colors and called her a black witch who practiced black magic, drank blood and many other shamefully disgusting things.
16. Pulkit Samrat Pulkit Samrat is a popular Indian model and actor, >> Read More... and Shweta Rohira Shweta Rohira is a rakhi-sister of the famous Boll >> Read More...
They got married, and the marriage only lasted a few months, because Shweta publically accused him of cheating with his " Sanam Re Click to look into! >> Read More... " co-star, Yami Gautam Yami Gautam is a Hindi television and movie actres >> Read More... .
17. Rashami Desai Rashami Desai is a well-known television actress, >> Read More... and Nandish Sandhu Nandish was born on 4th May 1976 on Bharatpur, Ind >> Read More...
These two were married after in love on the sets of their show " Uttaran Uttaran (cast-offs), Indian television Hindi seria >> Read More... ". It all seemed to be going well but news of their differences soon made it into the news. They then appeared in Nach Baliye Whooping success to its credit of 145 episodes and >> Read More... , where it appeared as if they were going to give a second chance to their marriage. But it did not go as planned and they parted ways, with one of them always trying to hold the other in.
18. Divyanka Tripathi Divyanka Tripathi was born in Bhopal India. She is >> Read More... and Sharad Malhotra Sharad Malhotra, who is an Indian actor, was born >> Read More...
These two met long back during the shoot of their show " Banoo Main Teri Dulhann Banoo Main Teri Dulhann is an Indian Television Dr >> Read More... " and stayed together for many years until Sharad Malhotra was selected as the older Maharana Pratap. There he is said to have been involved with his co-star Rachana Parulkar Rachana Parulkar is a renowned Indian model, dance >> Read More... . The two stayed quiet after their break up until Divyanka started to throw some serious shade on him on Instagram.
19. and Dimpy Ganguly Dimpy Ganguly, an Indian model and actress was bor >> Read More...
They were on national television on the show Swayamvar, the Indian version of " The Bachelorette The Bachelorette is an American television reality >> Read More... ". It seemed like they would make it till the end until news of their separation came out. Dimpy accused Rahul of physical abuse, and it went from bad to worse when both of them entered the Bigg Boss Bigg Boss Tamil is the Tamil language version of t >> Read More... house, where disturbing things were revealed, like the fact that Dimpy already has a boyfriend in Dubai, whom she married soon after she left the house.
20. Shweta Tiwari Shweta Tiwari is the well known face of Indian Tel >> Read More... and Raja Chaudhary Raja Chaudhary was born on 23 rd July 1975, in Mee >> Read More...
The very basis of Raja Chowdhry's fame (which is too much) is that he was once Shweta Tiwari's husband. Their divorce was one of the messiest affairs in the television industry. Raja had been abusing Shweta for a long time and mistreating their child.