Nettv4u brings you the list of Top 10 Memorable TV characters Of All Time
1) Arthur Fonzie Fonzarelli (Happy Days 1974-84) - Fonzie is a fictional character portrayed by Henry Winkler in 1970's sitcom Happy Days. He was originally written as a secondary or minor character but due to his charismatic charm and funny, frivolous bantering he surpassed every other character in popularity. Bob Brunner, Happy Days producer and writer, created both Arthur Fonzarelli's nickname Fonzie and his iconic phrase 'Sit on it'. In 1999 TV Guide ranked him 4th on its list of 50 greatest TV characters of all time. Fonzie had many whimsical traits like he had an empathetic character for lone ranger and he treated the woman with utmost respect. His chivalric character has gained him popularity among women. He was consistently portrayed as a cool guy being successful with women. His character as the cool guy and his ubiquitous phrases made him an American pop cultural sensation in no time.
2) Sam Malone (Cheers 1982-93) – This is a fictional character in American TV show Cheers portrayed excellently by Ted Danson. The character was a big hit with viewers and critics alike. The central character of the show Sam is a former relief pitcher for The Boston Red Sox Major League Baseball Team; he spends his day working as the owner and bartender of the bar called "Cheers." He is a bibulous guy and notorious lecher. His promiscuousness, addiction for sex, and an unhealthy lust for other women were confronted by his girlfriend, Rebecca Howe (Kirstie Alley) at the end of the season. He was altogether a loveable character among viewers and was consistently adored by the patrons due to his scintillating behavior and good cheer. The role earned him many accolades; worth mentioning two Emmy Awards as the Outstanding Lead Actor in a Comedy Series in 1990 and the years followed.


3) Archie Bunker (All in the Family 1971-79) – Archie Bunker is the lead role character of 1970's American Television sitcom All in the Family, played by Carroll O Connor. Bunker is a World War II veteran, blue-collar worker, and a family man. The show was successful in earning most of its laughs showing Archie's bigotry and the active tension between Archie and his liberal Son-in-law, Mike and provided a socio-political board for a range of topics. Creator of the show, Norman Lear, intended the character to be strongly disliked by audiences and was caught with astonishment when Bunker quietly became a loveable character and an American Cultural Icon. His bigoted views on sex, love, marriage, race and religion were so wrong to represent the caricature of right-wing racism but much to the surprise, these became a hit among American audiences. His influences swerved far beyond TV screen to World politics with his nomination for presidential election.


4) Tyrion Lannister (Game of Thrones 2011-present) – Tyrion Lannister is a major character who appeared in almost every episode of the incredibly famous show of this century Game of Thrones. The stunning fan-favourite character is played by Peter Dinklage. This show packs with many memorable characters including Daenerys Targaryen, John Snow and many others. Apart from all the characters Tyrion won viewers' heart with his sheer ingeniousness, cunning astuteness, and ample discretion. He is often shown quoting intelligent and philosophical dialogue in the show. Joanna Lannister, Tyrion's mother, died giving birth to him; that's why his father and sister hold Tyrion in contempt as they blame him for her death. He is a dwarf and for that, he is deeply ridiculed by everyone. He is referred derogatorily by names such as "the Imp" and "The Halfman". He has never respected the way he deserved, but he shows unrelenting valor in the face of adversity. Nonetheless, Tyrion will forever be remembered due to his noble, heartfelt and fantastic character.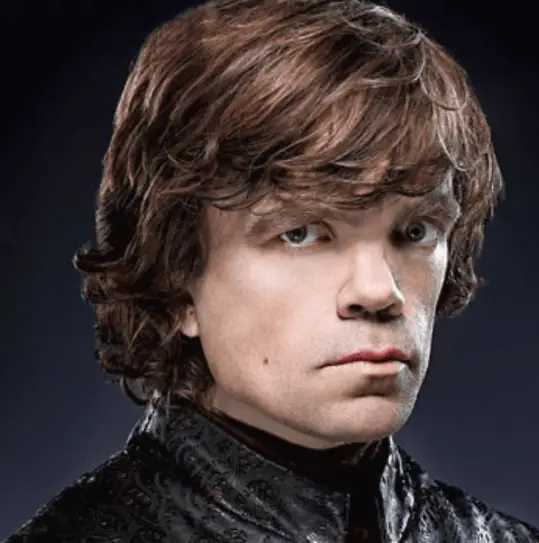 5) Cosmo Kramer (Sienfeld 1989-98) – It is often the fact that the supporting characters in a TV show are the best ones. Cosmo Kramer is a fictional character in American television sitcom Sienfeld portrayed by Michael Richards. Kramer is the friend and neighbour of the lead character Jerry, residing in the Apartment 5B. Among the series' 4 central character only Kramer has little or no means of support. The sudden bursting of Jerry's door followed by Kramer's entry and borrowing of stuffs which Kramer has ran out were one of the trademark scenes of the show. He has contradictory personality traits. While some refer him as loathsome, offensive, callous and indifferent, Kramer is more often caring, kind-hearted, altruistic and friendly. He sometimes goes out of his way to help complete strangers. He is best known for his extreme honesty, innocuousness, and lack of tact. Due to his clumsiness, trademarks and interesting idiosyncrasies Kramer was the true star of the show and always earned the most laughs from the audience.


6) Dr. Heathcliff 'Cliff' Huxtable (The Cosby Show) – Despite the storm of controversies the fictional character Dr. Heathcliff 'Cliff' Huxtable portrayed by Bill Cosby on the NBC sitcom, The Cosby Show built Bill Cosby's legacy. It is always enjoyable to watch the Huxtable patriarch tossing his goofy antics towards his family, his friendly admonishments and inexorable teasing humor. He plays the embarrassing fatherly figure perfectly wearing a silly sweater and maintaining unkempt visage. On the other hand, he plays the father every child wishes to have. He is loving, caring and doesn't stand back to express his utterly dedicated love for his family. Bill Cosby's role as Cliff got a positive reception from the critics.


7) Chandler Bing (Friends 1994-2004) – The launch of Matthew Perry as the fictional character Chandler Bing on NBC sitcom Friends gave his acting career a head start. He is the funniest of all his friends and would often make jokes even on him to get a laugh from his friends and the audiences. Perry portrayed a perfect balance between comedy and drama. His friends often felt embarrassed by Chandler's unnecessary clichéd jokes and his bizarre dance steps. Not only the funniest he is the most humane of all. His undivided love for Monica Geller makes him a showstopper. It would be really hard to explain the close and enduring friendship Chandler and Joey shared. The duo gets into numerous humorous situations including the losing of Ross's child Ben; replacing their dining table with the foosball table; buying a chick and duck. Chandler is that one character who brings charm to the name Friends when the audience watches bursting into laughter accompanied by a pathetic feeling of nostalgia.
8) Francis J. "Frank" Underwood (House of Cards 2013-present) - Francis J Frank Underwood is a fictional character in the American version of House of Cards. He is the protagonist of the show played superbly by Kevin Spacey. He and his beloved wife Claire Underwood (Robin Wright) planned a devious strategy to climb the ladder presidency. Frank was elected to the U.S House of Representatives in 1990. He was elected Whip for the Democratic Party in 2005. He became the incumbent President of the United States of America on October 30, 2014, succeeding Garrett Walker through impeachment. Frank is described as manipulative, Machiavellian, sociopathic and even wicked. Throughout the show, he manipulates, destroys people and even kills just to meet his own ends. Some of his dialogues are addressed directly to the viewers, a narrative technique that breaks the fourth wall. This excellent character gained him many Emmy Award nominations and a huge eulogy from viewers' side.


9) Dexter Morgan (Dexter 2006-2013) – The fictional character and the antihero of a series of novels by Jeff Lindsay, was Dexter Morgan, portrayed by 'Michael C. Hall'. The first novel was adapted into a Showtime TV series Dexter in 2006. He is a forensic blood splatter analyst who works for the Miami-Metro Police Department. Apart from this, he has a very dark side which he barely can control. He is a vigilante serial killer who preys on other murderers who have evaded the judiciary system. His father taught him some code of ethics so that he can survive in the society despite his vicious dark side. The gruesome killings that have been cinematized surely make the viewers paralyzed with shock and apprehension. He considers himself divorced emotionally from the humanity and thus lives an apathetic life. Michael C. Hall received many accolades for his character as Dexter. He received the Television Critics Association Award and Primetime Emmy Award for Outstanding Lead Actor in Drama Series.


10) Will Smith (The Fresh Prince of Bel-Air 1990-96) - The Fresh Prince of Bel-Air launched the acting career of superstar Will Smith and showed the world the rapper's amazing acting flair. Will Smith is a fictitious version of himself. He is a street-smart teenager boy who recently moves from West Philadelphia into his wealthy uncle and aunt's mansion Bel-Air. He is described as the teenager boy whose lifestyle clashes with that of his relatives, and he is often seen making jokes and mockery on them. The character has grown a fan base very soon and surely has helped Will Smith to be The Superstar he is now.