People can have surprising habits sometimes. There can be good habits, and there can be bad habits. But some habits are so off limits that they are weird. Now any person can possess surprisingly unique habits. So let us now have a look at ten such celebrities who are well known for their peculiar habits.
10. Eminem
...
Eminem might be arguably the greatest rapper in the history of music, but he has peculiar habits. He cannot sleep in the presence of even a small amount of light. He needs an absolutely dark room to fall asleep. Such is the peculiarity of his habit which he even asks the hotel staff to cover the windows of his room in black.
9. Simon Cowell Anyone who watches America's Got Talent is no >> Read More...
...
...
We know Simon Cowell to be one of the strictest judges to have graced reality television. He has been a household name on the hugely popular "American Idol". But he has some peculiar habits too. He has a habit of regularly climbing trees. He does so because he feels that it helps him to stay in touch with his childhood memories.

8. Victoria Beckham Victoria Caroline Beckham is an English fashion de >> Read More...
...
Victoria Beckham is the wife of very successful football player David Beckham David Beckham, whose actual name is David Robert J >> Read More... . She is a highly charismatic diva and was one of the former Spice Girls. But very few people know that she has a habit of biting nails. She does not bite nails because she is nervous, but she does so due to her compulsive tendencies.
...
7.
...
Sandra Bullock is a very successful Hollywood actress and received a lot of awards for her great performances. She is popular for her beauty and takes great care of her beautiful and radiant skin. But as we know now, the secret to her glowing skin is putting hemorrhoid cream on her face. Recently after receiving strict medical advice, she has stopped undertaking her strange beauty regimen.
6. Teri Hatcher Teri Lynn Hatcher is an American singer and actres >> Read More...
...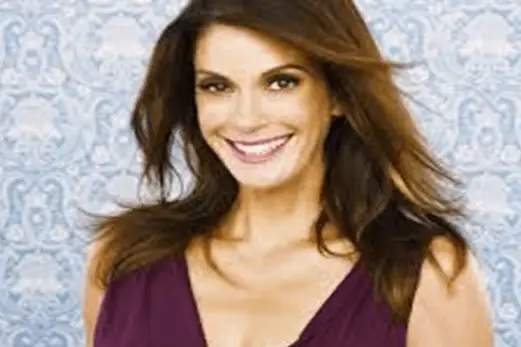 Teri Hatcher is a famous Hollywood actress. She is well known for her great performances in movies. She had become a household name with her performance in "Desperate Housewives". But she has a weird habit of bathing in red wine. She does so because she considers it beneficial for her skin.
5.
Robert Pattinson might have turned out to be a heartthrob after his stints in the highly popular ' Twilight Click to look into! >> Read More... ' series, but he has some habits that even he is not proud of having. Robert does not wash his hair for lengthy periods of time. Sometimes he has gone on for around two months without washing his hair. When asked to explain his weird tendency, his answer was that he did not care much about it.
4. Katy Perry Katy Perry was born to pastor parents Maurice Huds >> Read More...
Katy Perry has an obsessive habit of brushing around six times per day. She carries an estimated twenty toothbrushes with herself, whenever she goes on tour. We all admit to her having a great set of teeth and a radiant smile, but this is a rather strange practice.
3.
Cameron Diaz might be one of the most beautiful and successful actresses in Hollywood, but she has peculiarities too. She is quite afraid of getting germs on her. She is so afraid of it that she prefers opening doors using her elbows rather than her hands
2. Shah Rukh Khan Shah Rukh Khan or also known as SRK is a prominent >> Read More...
King Khan might have become a global superstar nowadays, but he too has some peculiarities. He prefers wearing his shoes all the time. He does so because he prefers looking well dressed all the time. So he takes off his shoes only once in a day, and that too when he goes to sleep.

1.
Johnny Depp is regarded to be one of the manliest and most handsome Hollywood actors. But he has some weird habits that might shock many. Mr. Depp seemingly likes to play with Barbie dolls because he feels that a man who is comfortable with his manhood, should not be ashamed of playing with them. He even claims to have a set of them in his home.