Top 10 Hollywood Actors who Demand Big Salaries
Every actor works hard to reach the top of most famous actors in the world. Well, here are such Top ten actors who have made a name worldwide and in the industry, and get paid an enormous amount for every film they act in.
Dwayne "The Rock" Johnson:
...
Dwayne Johnson Born on 2nd May 1972 in California, Dwayne Johnson >> Read More... , who was famously known as" The Rock" in WWE, has also won many hearts in the Hollywood industry. At the moment, he has been getting movies that earn the most at the box office, and because of that, he is earning a huge amount. The amount he earns is larger than his muscles. For the " Hercules Click to look into! >> Read More... " movie, he made between $11-12 million. Per film, he charges approximately $30 million.
...
Bradley Cooper Born as Bradley Charles Cooper on 5th January 1975 >> Read More... :
Bradley Cooper is one of Hollywood's most popular and hottest actors. For the " Hangover Click to look into! >> Read More... " series, he charged $15 million. He has also been nominated for various awards, one of them being the Academy Awards. Due to this, his Pay check keeps rising, and he is now earning almost $40 million for each movie he acts in.
...
:
...
She is one of the leading actresses in Hollywood having both wealth and star power. She has grown to become a big star and has got all successful movies to act in. She had also been nominated for an Oscar for her role in 'Gravity.' Per movie, Sandra Bullock takes home around $50 million.
...
:
...
Tom Hanks has won two Academy Awards and is being nominated for many other awards. He is one man who has achieved a lot of fame in the Hollywood industry, and with a lot of fame comes a huge pay check. Tom Hanks demands $40 million for each movie or sometimes even more. With every new movie he does, his salary and fame just keeps rising. In recent times, he is also being ranked no.1 in the list of" Richest Actors in the world".
...
Denzel Washington Born as Denzel Hayes Washington, Jr. on December 2 >> Read More... :
If the studios want a good performance output and also if they want their money to keep flowing away Denzel Washington is their man. He is one of the highest paid actors in Hollywood. He earns almost $40 million a year. He has had amazing performances in films like ' The Equalizer Click to look into! >> Read More... ' and 'Flight.'
:
Just like her co-star Bradley Cooper, she has taken Hollywood by storm with her acting in the recent times. She has won many hearts worldwide with her great performances in the "Hunger Games" series, "Silver linings playbook" and much more. She has also been nominated for few Academy Awards and won the Academy Award for the Best Actress for "Silver Linings Playbook". She entered the industry just a few years back and is already acting in successful films. She demands almost $30 million per movie.
:
Tom Cruise is a superstar. He has many amazing hit movies to his credit, one of them being the "Mission Impossible" series. This film earned him a huge fan following. With the amount of money he earns today he might be able to buy a country if he wants, for himself. For every movie he acts in, he also produces it and with every movie he makes about $70 million, after it's release.
:
Tell me who doesn't know Leonardo DiCaprio. He is one of the most loved actors in the whole world and gained popularity for his role as Jack in the movie " Titanic Click to look into! >> Read More... ". He has expanded himself and has tried out every type of character. After many years of struggle and hard work, Leonardo has finally won himself an Oscar for the movie " The Revenant Click to look into! >> Read More... ". Before winning the Oscar he would normally earn a hefty sum of almost $30 million per film but now who knows how much he is going to demand for his next film.
:
At times, all you really want is just one movie that takes your career to a whole new level. Well, in Johnny Depp's case, it proved right. He acted in the film "Pirates of the Caribbean" and success kept running his way. He appeared in the cult classic "Nightmare on Elm Street", when he was in his Teens. After that, he has tried out all unique roles and took care not to repeat the same role again. He earns more than $30 million for per movie he does.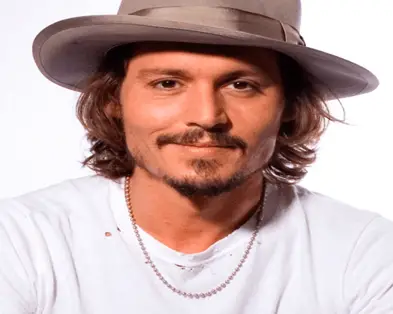 .:
Robert Downey Jr. in his initial years was a drug addict but he fought against his drug issue and came back strong and powerful than he ever was. When he returned in the 21st century, he got a superhero film called " Iron Man Click to look into! >> Read More... " which has it's own series. His acting has gathered him a huge fan following . And after this film, he kept getting different other films making him wealthy. He charges $50 million for per movie.