At times, actors can't seem to hide their real personalities or flaws behind the movie screen. In the Hollywood industry, there always seems to be one or more than one actor, who have hated in the movies and even in real life. Well, here are top ten actors, who are hated the most onscreen and off screen.
1. Mel Gibson Mel Gibson is an American multitalented filmmaker >> Read More...
...
Keeping up with Mel Gibson can be tiring at times. His personality tends to be unbalanced when he is off-screen. I think, we all kind of knew that he wasn't just acting. When he was arrested for DUI, he spoke rudely to the cops. In this world, everyone has made mistakes, but when you tend to handle it like him, people tend to dislike you.
...
2. Gwyneth Paltrow She is known to be one of the most charismatic and >> Read More...
Though, Gwyneth is considered as one of the most stunning actress of Hollywood but at the same time she is also criticized. She can literally do anything, and she is way too perfect which makes everyone wonder out loud. She has a blog about lifestyle as she happens to be a lifestyle expert. But no one wants to know how to live their life's through a celebrity.
...
3.
...
Robert Pattinson is hated because some people are jealous of him, and that "some people" is off-course his mom. His acting is boring, and he spoilt the word "vampires" for everyone. Also, many people are fed up of his on and off relationship in real life with his on-screen Bella, who is Kristen Stewart Started as an extra, made her own way through Holl >> Read More... . Most people like Robert Pattinson to use him to make vampire memes.
...
4. Tyler Perry Actor, songwriter, comedian & filmmaker, Tyler Per >> Read More...
...
There are many reasons out there as to why many people dislike Tyler Perry, but there is one reason which constantly flows around, and that is him stereotyping black Americans. He also shows domestic violence and crimes in his movies.
...
5. Hayden Christensen Hayden was born on 19, April, 1981 and raised in V >> Read More...
Hayden always seems to be in films that happen to have an amazing plot and a huge fan base, but he just ruins it. He gives us a feeling that he is forced to do the role. Also his acting is boring and dry. He gained the most hate when he became the part of all time sagas "".
6. Miley Cyrus Miley Cyrus is a popular name amongst youngsters. >> Read More...
She was first known to the public because of her dad Billy Ray Cyrus. Then, she appeared on a teen show called ' Hannah Montana Hannah Montana is an American Musical Comedy TV sh >> Read More... ', where she played the lead role. Back then, she had a huge fan base where millions of teenage girls adored her. But after the show came to an end we all witnessed the real Miley, and almost the whole world started hating her. Whenever she keeps pulling her tongue out and twerks, the world hates her even more.
7. Pauly Shore Pauly Shore, also known as Paul Montgomery is an A >> Read More...
Pauly Shore is a type of guy, who tries to do something that's not funny, and then continues doing the same thing for years together. To the public, he is incredibly annoying. Even though we wish that he disappears but as a fact we all know that he is going to still get movies, come for interviews and do stand-up comedy, and so on.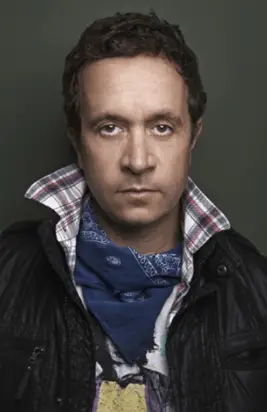 8.
Did any of us see this name coming? I guess not. She has showed us that she is one of the finest actors out there by winning an Oscar. But she is way too flawless and polished. Also, she has an image of a fake, awkward, goofy girl, and that seems to get on people's nerves.
9. Shia LaBeouf One of the most famous stars of his time. The wide >> Read More...
Shia LaBeouf is known for his everyday attitude that keeps on getting worse, and also his mediocre acting. In all these years, he is shown that he is an egoistic and a disrespectful douche whether he tears apart a whole written script or coming for the premieres with a paper bag.
10. Kristen Stewart
Few people dislike her because she was a part of the movie " Twilight Click to look into! >> Read More... " and the other few just can't stand her because of her emotionless, rigid, and boring acting. Few people hate on her because she cheated on Robert Pattinson, who is her co-star, and some don't like her because she can't even act properly in an interview like normal celebrities. After watching "Twilight", we got every reason to hate her.