Sometimes the actors and actresses do their best in the movie but they don't come into limelight; they don't get the right recognition for their work. Even though  they carry the film on their shoulders, these stars are just overlooked. This list is prepared with a view to know about these underrated Hollywood stars better.
  James Remar Born in Boston, Massachusetts in the U.S.A on Dece >> Read More...
...
This talented actor of Hollywood has  played the role of villain with perfection. You may not know his name but still he surely brings a great performance on screen. He has worked as supporting actor for more than 3 decades.
  Camilla Belle Camilla Belle Routh, an American actress, was born >> Read More...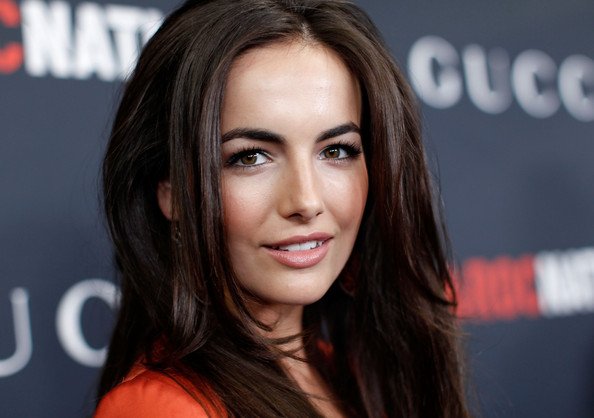 ...
This gorgeous actress indeed did her best in movies like 10,000 BC, The Quiet etc. but it is surprising that she didn't get the recognition that she truly deserves. Perhaps this may be due to her low-profile nature.
Famke Janssen She is known to be one of the most desirable femal >> Read More...
...
This hot actress can play different kinds of roles with equal panache. In fact, though she has worked well in X-Men flicks she is still mostly underrated.
Jennifer Lopez Jennifer Lopez aka Jennifer Lynn Lopez is an Ameri >> Read More...
...
The Wedding Planner and Out of Sight is just a couple of Hollywood flicks in which Jennifer Lopez excelled. In fact she deserves much more than what she is receiving today.
...
Hugo Weaving Hugo Weaving aka Hugo Wallace Weaving was born in >> Read More...
...
This great actor was a part of many great films such as Lord of the Rings, Matrix etc. but he was mostly underrated. In fact, he was the pivotal character of such films.
Stephen Lang Stephen Lang is a well-known playwright and actor >> Read More...
...
This fantastic actor has been in the industry for many years and would do his role flawlessly. Tombstone, Gods and Generals are couple of his great films.
  Jeremy Renner An independent film prowess that transcended from >> Read More...
The 2003 flick S.W.A.T is one of Jeremy's best performances; he virtually carried the film on his shoulders. There is a sense of genuineness in the roles that Jeremy plays.
  Emily Blunt Emily Blunt, also known as Emily Olivia Leah Blunt >> Read More...
This versatile actress can pull off any role with equal panache and she has even been the show-stealer in a couple of films. She is truly a star who deserves more credit.
Ben Foster Ben Foster is an American actor. He was born as Be >> Read More...
Ben Foster most of the times outshines the other actors in his films but is still underrated. The Mechanic Click to look into! >> Read More... , Lone Survivor Click to look into! >> Read More... and Hostage are some of the flicks in which he performed tremendously.