The Telugu film industry has given us many famous political movies filled with mind-blowing action sequences and amazing character portrayals. Here is the list of the top 10 Telugu political movies:
1. Gaayam (1993)
"Directed by Ram Gopal Varma Ram Gopal Varma is a famed Indian film director an >> Read More... , "Gaayam" is a 1993 crime political thriller drama that stars Jagapathi Babu and Rivathi in the lead roles. The story revolves around Vijay, a journalist, who gets tangled in the dark world of politics and crime while avenging his brother's death. The film blends elements of action, justice, and romance. It is popular for its engaging screenplay and Soulful music. "Gaayam" is a memorable entry in the gangster genre because of Jagapathi's power-packed performance and engaging film narrative.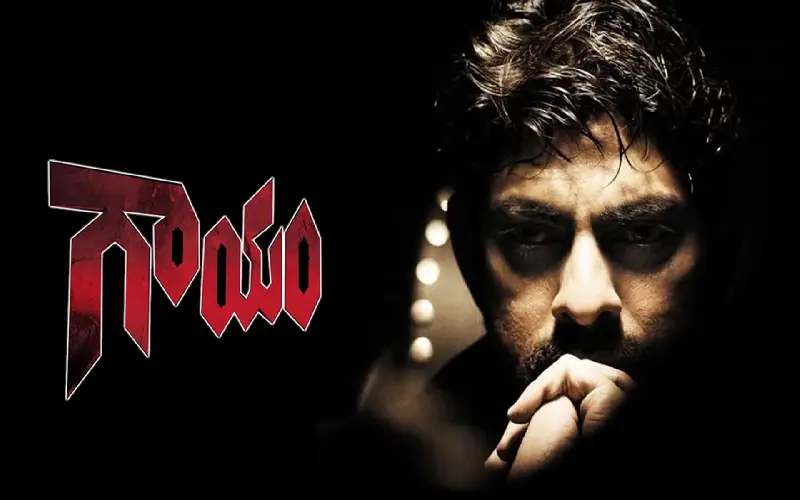 3. Prasthanam (2010)
Directed by Deva Katta Deva Katta is an American Indian filmmaker. He is >> Read More... , "Prasthanam" is a 2010 Telugu political action Drama that features Sharwanand, Sai Kumar He was born on July 27, 1960 in Vijayanagaram, And >> Read More... , and Sundeep Kishan Sundeep Kishan is the assistant director of the po >> Read More... in lead roles. The film explores the complex power dynamics, loyalty, and family situations. The story revolves around a powerful politician and his adopted son. The movie focuses on the conflicts and problems faced in their pursuit of political dominance and the consequences it has on their personal lives. "Prasthanam" explores the themes of betrayal, revenge, and moral dilemmas. "Prasthanam" is a thought-provoking film that received critical acclaim for its engaging narrative, powerful performances, and naturalistic representation of political dynamics.
...
Directed by Sreenu Vaitla, "Dookudu" is an political action-comedy film released in 2011. This follows a police officer's journey to take down an influential gangster and bring forward a political conspiracy. This film combines elements of action, humor, and family drama. "Dookudu" became a huge success and received positive acclaim from critics and audiences for its engaging screenplay, powerful action sequences, Mahesh Babu's charismatic presence, catchy dialogues, and soulful music.
...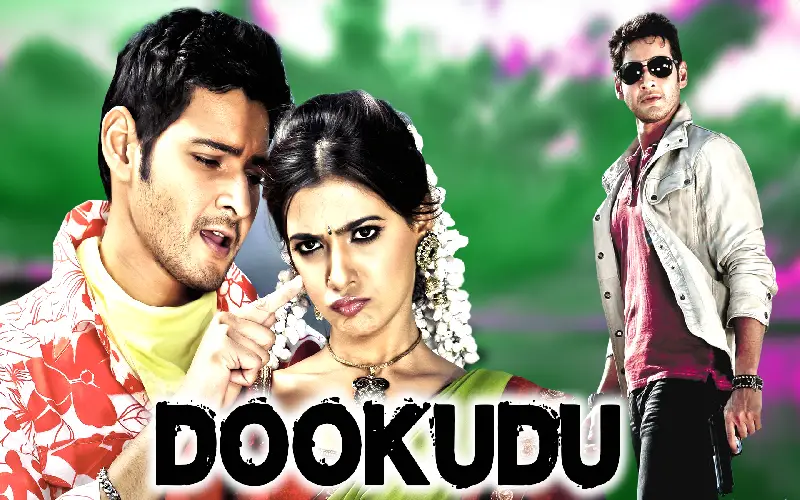 "Rowdy", released in 2014, is a Telugu political drama film that is a remake of the Bollywood hit movie " Sarkar Click to look into! >> Read More... ". Directed by Ram Gopal Varma, this movie features Vishnu Manchu Manchu Vishnu is the first son of Veteran Telugu a >> Read More... and Mohan Babu He is an actor, a producer, educationalist, former >> Read More... in lead roles. The film follows the life of a young man, Krishna, who is the son of a political don. This movie shapes when Krishna's mother dies, and he takes down the culprits to seek revenge for his mother's death. This action-packed movie provides a wholesome experience with stellar performance, mesmerizing music, and a thrilling narrative.
...
"Prathinidhi" is a Telugu political thriller film released in 2014. Directed by Prashanth Mandava Bio coming soon... >> Read More... , the movie stars Nara Rohit Nara Rohit is a 5'6" South Indian actor, basic >> Read More... in the lead role. The story revolves around an ordinary young man who, frustrated with the corrupt political system, decides to take matters into his own hands. After kidnapping the Chief Minister, he demands answers for the problems faced by the common people. The film delves into themes of political corruption, social issues, and the power of the individual to bring about change. "Prathinidhi" received acclaim for its gripping narrative and thought-provoking commentary on contemporary politics.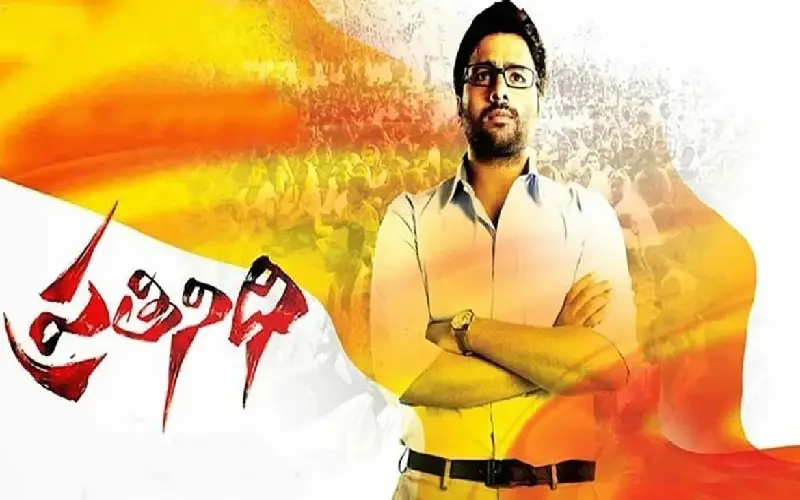 ...
"Tagore" is a 2003 political action drama starring Chiranjeevi and Shriya Saran Shriya Saran, the timeless beauty, is a much loved >> Read More... in the lead roles. Directed by V. V. Vinayak, this action drama features Chiranjeevi as a social activist who takes on corrupt politicians and criminals. A professor joins his hands with his students to form an association called ACF, whose motive is to teach a lesson to greedy politicians and criminals. This movie has entertained many people over the years with its powerful social message, Chiranjeevi's captivating performance, and engaging Narrative.
...
"Stalin" is a political action-drama starring Chiranjeevi and Trisha Krishnan Born on 4th May, 1983 in Palakkad by Krishnan and >> Read More... . Directed by A.R. Murugadoss, this film is about an ex-army official who loves to help others, and in return for his help, he asks others to help more people. The film contains his hardships and efforts to make the world a better place. This film was appreciated by the audience for its powerful message, Chiranjeevi's stellar performance, and bombarding action sequences.
...
"Leader" is a 2010 Telugu political drama film starring Rana Daggubati Rana Daggubati is a famous Indian actor. He was bo >> Read More... and Priya Anand Priya Anand is a popular Tamil actress who has app >> Read More... in the lead roles. Directed by Sekhar Kammula Sekhar Kammula or Kumar Sekhar Kammula is a direct >> Read More... , the film revolves around the adventure of Arjun Prasad, a young and idealistic man who becomes the leader of a political party after his father's untimely death. Arjun is determined to bring about positive change and fight against corruption in the political system. The film portrays his struggles, challenges, and the transformation he undergoes in his pursuit of making a difference. "Leader" received critical acclaim for its compelling storyline, strong performances, and its exploration of the complexities of politics and leadership.
10. Adhinetha (2009)
"Adhinetha" is a 2009 Telugu political drama film starring Jagapathi Babu and Shraddha Das The model turned actor, Shraddha Das is one among >> Read More... in the lead roles. Directed by Samundra V, this movie follows the life of a common man who becomes a chief minister. This kind-hearted man decides to use all his power for the welfare of the public, but he struggles and faces lots of challenges in his path to social welfare. This movie's exceptional portrayal of politics and political power, combined with a powerful action sequence and impeccable performance, makes it a great hit.
These top 10 Telugu political movies showcase the diverse storytelling, gripping narratives, and remarkable performances that have contributed to the genre's popularity in Telugu cinema. Each film stands out for its unique qualities and has left a significant impact on the audience, making them must-watch movies for fans of Telugu cinema and lovers of political narratives.