The renowned luminary of the cinematic industry in South India, Allu Arjun The actor was born to producer Allu Arvind and Nir >> Read More... , requires no formal introduction. His persistent dedication and distinctive flair towards his work position him among the top performers in this realm. Commencing his illustrious journey with the production Gangotri in the year 2003, he effortlessly captivated audiences' hearts. Prior to this milestone, Arjun had showcased his prodigious talent as a child artist in the esteemed movie Vijeta. Furthermore, the multifaceted actor is affectionately referred to by the endearing epithets of "Bunny" and "Mallu Arjun." This phenomenal thespian has graced the silver screen with numerous blockbuster productions.
1. Puspa: The Rise
Pushpa: The Rise is the latest film by Allu Arjun. This flick portrays Allu Arjun in a whole new personality and has emerged as a tremendous triumph at the box office. The storyline traces the journey and evolution of an underpaid worker involved in the illicit red sandalwood trade. The financial success of this Allu Arjun motion picture in India is colossal. It has garnered a multitude of accolades and prestigious recognition Pan India.
2. Julayi
Julayi, an action comedy, comes next in this listicle of Allu Arjun films. It garnered enthusiastic acclaim and achieved great success at the box office. The skilled actor showcased his versatility alongside the incredible female lead Ileana D'Cruz, earning numerous accolades for his remarkable performance. Under the expert direction of Trivikram Srinivas Trivikram Srinivas, a Telugu director and writer, >> Read More... , Julayi solidified Allu Arjun's status as a multifaceted powerhouse star within the realm of South Indian cinema. Without a doubt, this Telugu masterpiece stands as one of Allu Arjun's most outstanding creations.
Race Gurram proved to be a catapultic film in Arjun's journey, marking a significant milestone. With astounding box office success, this cinematic gem emerged as Allu Arjun's inaugural venture to surpass the notable landmark of Rs.100 crores in revenue, ultimately attaining the status of a sensational hit. Arjun's phenomenal performance in the movie garnered numerous accolades, most notably the prestigious Filmfare award for Best Actor. Helmed by the visionary director Surender Reddy Surender Reddy is a movie director in Tollywood wh >> Read More... , this enthralling masterpiece also showcased the incredible talents of Shruti Haasan Shruti Hassan is an Indian film actress born on 28 >> Read More... , Shaam, and Ravi Kishan Ravi Kishan Shukla, or ostentatiously known by his >> Read More... alongside the brilliant Allu Arjun.
...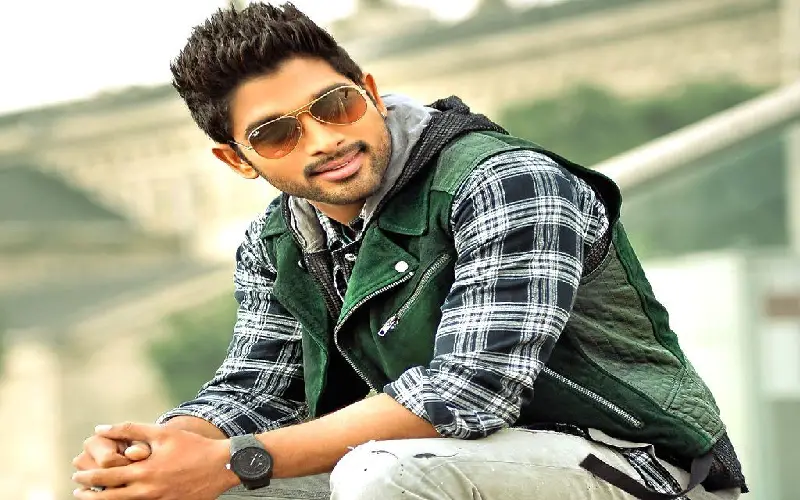 4. Parugu
Parugu emerges as a standout gem amongst the plethora of Telugu films, where Allu Arjun, a remarkably gifted thespian of the Telugu film domain, takes centre stage. Alongside the charming Sheela Kaur Sheela is an Indian actress who has acted in vario >> Read More... , he exhibits his unparalleled flair and dexterity in this cinematic masterpiece. This movie not only propels him to the zenith of triumph but also claims the esteemed accolade of the Filmfare Award for Best Actor. It is imperative to note that the brilliance of Parugu transcends the confines of language, as it garners recognition leading to its adaptation across diverse linguistic realms, including the notable Hindi remake titled Heropanti.
...
5. Sarrainodu
In Sarrainodu, the acclaimed Southern Superstar portrayed the character of a former military personnel. Sarrainodu proved to be a notable success, emerging as the second highest-grossing movie of 2016. Widely regarded as one of Allu Arjun's finest works, this film additionally showcases the talents of Rakul Preet Singh Rakul Preet Singh is a famous Indian model working >> Read More... , Catherine Tresa Catherine Tresa was born in Dubai. She could neith >> Read More... , Srikanth, and Aadhi Pinishetty.
...
6. Yevadu
The year 2014 witnessed the emergence of a film that achieved a groundbreaking success. Its plot revolves around the journey of a young man who endures severe injuries. At the same time, his beloved partner falls victim to a brutal assault, ultimately leading him to undergo a life-saving facial transplant. Transformed beyond recognition, he meticulously devises a plan of retribution which unfurls a series of fresh challenges for him to confront. Under the capable direction of Vamshi Paidipally, this captivating masterpiece stands tall among the illustrious repertoire of Allu Arjun films.
...
7. S/O Satyamurthy
In this particular motion film, Allu Arjun delivered an emotionally charged up performance. The movie showcases the journey of a privileged tycoon's offspring who faces a multitude of obstacles upon shouldering the responsibility of providing for the family. Symbolic references to events from the epic tales of Ramayana and Mahabharata, involving iconic characters like Rama, Sita, Ravana, Yudhishthira, and Karna, as well as the practice of dowry, are all skillfully depicted through the plot. Moreover, notable actors such as Upendra, Samantha Ruth Prabhu Born on April 28 1987 Samantha is a model and actr >> Read More... , Nithya Menen Born on April 8, 1988 Nithya Menen is indeed a sta >> Read More... , Sneha, and Adah Sharma Adah Sharma is an Indian actress and a model. She >> Read More... , along with numerous others, make captivating appearances in this cinematic creation.
...
8. Rudramadevi
Allu Arjun showed his remarkable talent in Rudhramadevi, where he played the role of a skilled warrior. This mesmerising film underwent a smooth transition from an action-packed drama to an intriguing historical tale. Hitting the screens in 2015, Rudhramadevi delved into the life of Maharani Rudhrama Devi, the illustrious queen of the Kakatiya kingdom situated in the Deccan Plateau. Gunasekhar directed this cinematic masterpiece, and amidst a star-studded cast, Allu Arjun truly shone as Gona Ganna Reddy. Despite the film predominantly revolving around Anushka Shetty's character, Allu Arjun managed to captivate the audience with his compelling performance. Such brilliance earned him the prestigious Best Supporting Actor – Telugu accolade at the 63rd Filmfare Awards South.
...
9. Desamuduru
Desamuduru marked Allu Arjun's debut in the realm of commercial cinema, and it indoubtedly stands as one of the monumental triumphs of his professional journey. The veneration poured in by the viewers for Arjun's enchanting on-screen chemistry with Hansika Motwani was unparalleled. Desamuduru unveiled itself as an all-encompassing source of amusement, leaving no stone unturned in its quest to captivate the audience. It presented a distinctive facet of Allu's persona as he effortlessly embraced the art of comedic banter, skillfully intertwined with his prowess in combat and dance.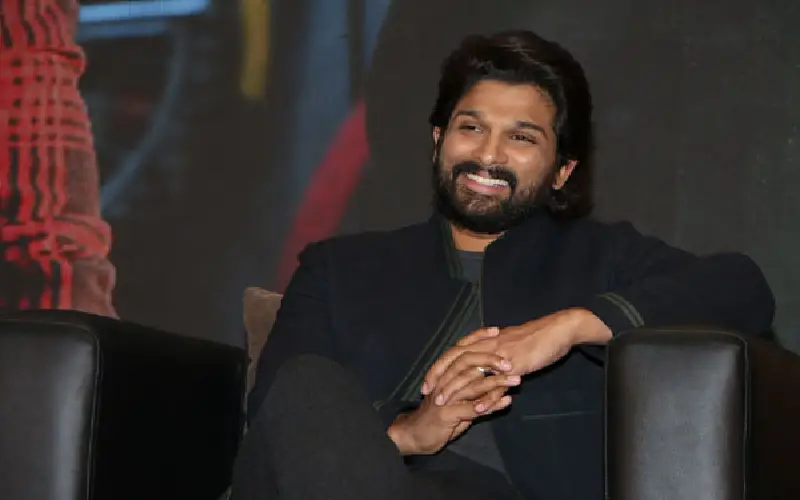 10. DJ
Duvvada Jagannadham Sastri, hailing from the vibrant city of Vijayawada, is a skilled culinary artist employed as a fine caterer. Accompanied by his Brahmin kin, he not only excels in the culinary arts but also dons a disguise as DJ, an elegant and compassionate vigilante dedicated to eliminating evildoers. With the guidance and support of his mentor, CI Puroshottam, DJ ensures justice is served. During the joyous occasion of his comrade Vignesh's nuptials, destiny intertwines his path with the alluring Pooja, captivating him with her fiercely autonomous spirit. This awe-inspiring film propelled his already illustrious career to even greater heights, garnering colossal accolades and adoration for the remarkable talent of Allu Arjun.