Tamil cinema has produced many talented actors who have enthralled audiences with their versatile roles and stellar performances. Among these actors, a select few have held the viewers in awe through their incredible ability to portray various characters, donning complex disguises and completely transforming into their characters. This article delves into a list of such skilled actors whose performances have withstood the passage of time.
Kamal Haasan, a legendary actor in Tamil cinema, is a true icon of versatility and dedication. From his days as a child actor to his time as a veteran hero, he has played a multitude of demanding roles and played them to perfection. His ability to not only don multiple facial expressions but also nail different impressions, actions, and mannerisms with attention to every last detail has earned him the number one spot in this list. Some of his notable performances include the portrayal of a mentally-challenged person in " Anbe Sivam Story soon >> Read More... ," a vigilante in " I Click to look into! >> Read More... ndian," a transgender woman in "Aboorva Sagotharargal," and the ten diverse roles he played in the movie "Dasavatharam".
2. Rajinikanth
Rajinikanth, fondly known as the " Superstar Click to look into! >> Read More... " of Tamil cinema, is known for his charisma and style on- and off-screen. While he is often associated with his powerful and bold persona, he has played many roles that required him to don disguises. From the stylish gangster he played in "Baasha" to the robot role in " Enthiran Click to look into! >> Read More... ," he has portrayed diverse characters with distinct looks and mannerisms. Rajinikanth's unique ability to deliver dialogues with precision and flair, added to his stellar acting, has earned him an irreplaceable spot in the Kollywood industry.
3 . Vikram
Chiyaan Vikram Vikram is from the Tamil family. His father is Chr >> Read More... , as he is affectionately called by his fans, is an actor known for his versatile performances and stellar acting. Over the years, he has played complex characters with much ease and flair. His versatility shines in movies like "Anniyan" and "I," where he dons different disguises and mannerisms to portray characters with utmost conviction. His unique role in "Anniyan" has left a lasting impression on Tamil audiences. Vikram's dedication to his craft and impeccable skill have contributed to his popularity among the audience.
...
4. Surya
Surya is an actor who has consistently enthralled his fans by playing versatile and unique roles. He is an experienced and skilled actor who can showcase complex emotions with great accuracy. He has played many different roles requiring extensive disguises, complex mannerisms, and talent. His roles in movies like "Perazhagan," " Ghajini Click to look into! >> Read More... ," and "Vaaranam Aayiram" have left a lasting impact on the audience, solidifying his reputation as a stellar actor in Tamil cinema. In fact, "Vaaranam Aayiram" has become a classic movie that every Tamil-movie buff has rewatched at least a hundred times.
...
Ajith Kumar, affectionately called "Thala" by his fans, has showcased his versatility in various roles throughout his career. While known for his charisma and on-screen presence, he has also taken up roles that required vulnerability and complexity. He has played strong and influential roles in movies like " Mankatha Click to look into! >> Read More... ," " Veeram Click to look into! >> Read More... ," " Villain Click to look into! >> Read More... ," and " Yennai Arindhaal Click to look into! >> Read More... " with skill and ease. At the same time, he has also played vulnerable and melancholy roles in " Citizen Click to look into! >> Read More... " and "Kadhal Kottai" with conviction. He is a talented actor who has never failed to prove his worth through his breathtaking performances.
...
6. Vijay
Vijay, known as "Thalapathy," has showcased his versatility as an actor through a wide range of roles throughout his career. Known for his innocent smile and eye-catching fighting scenes, this dichotomous nature of his stage persona has allowed him to don several disguises. I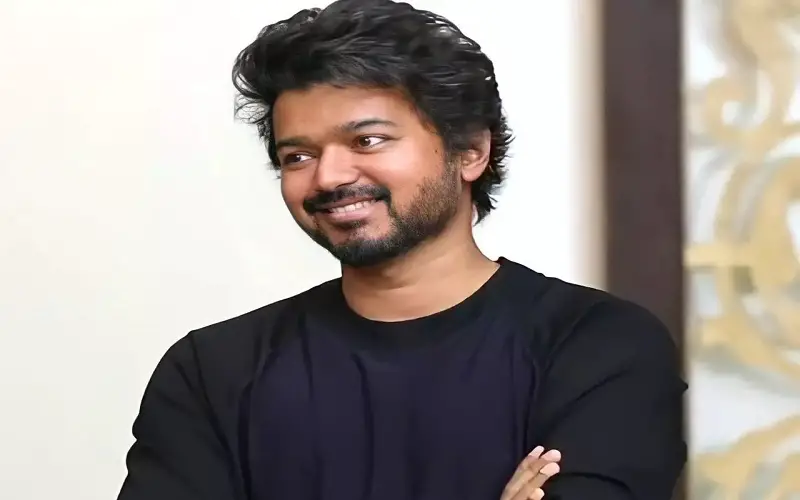 ...
7. Dhanush
Dhanush is a talented and versatile actor who has delivered memorable performances in a variety of roles. While he is known for intense and dramatic portrayals, he has also displayed his versatility by playing innocent characters. He is well-known for his role in the movie "3" as a man who has bipolar disorder, which left fans in awe. His other notable films include " Raanjhanaa Click to look into! >> Read More... ," "Aadukalam," " Mayakkam Enna Click to look into! >> Read More... ," and " Kodi Click to look into! >> Read More... ". His talent has been recognized worldwide, and he even got to play a role in the Hollywood film "The Gray Man".
...
8. Sivakarthikeyan
Sivakarthikeyan, known for his energetic performances and comedic timing, has also portrayed dramatic and bold characters in his films. In movies like " Kaaki Sattai Click to look into! >> Read More... ," "Seema Raja," and " Velaikkaran Click to look into! >> Read More... " we can see his flair as a serious and dedicated actor. Yet, he has played many light-hearted roles to perfection in movies like " Rajini Murugan Click to look into! >> Read More... " and " Varuthapadatha Valibar Sangam Varuthapadatha Valibar Sangam is a Tamil televisio >> Read More... ". He is a truly versatile and talented actor who has proven his worth in the Tamil film industry.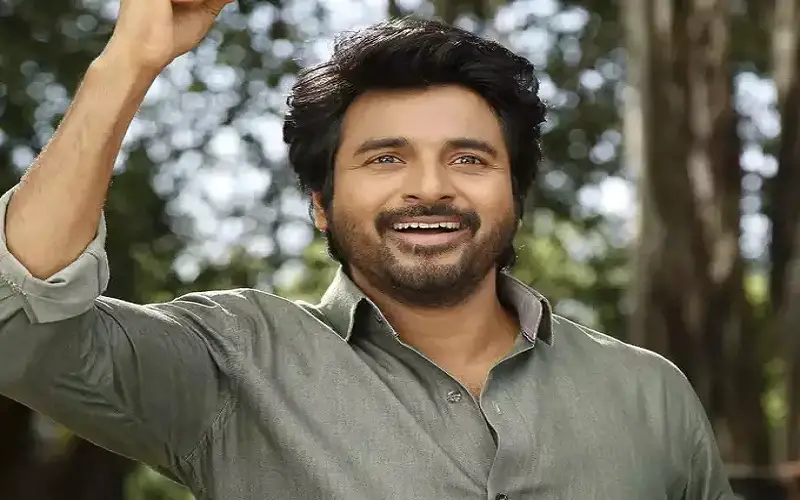 ...
9. Jayam-Ravi
is an experienced and talented actor known for his versatility and ability to take on diverse and demanding roles. In the movie "Peranmai," he portrayed the character of Dhruva, a forest officer belonging to a tribal community, who leads a group of female cadets on a dangerous mission. His performance displayed a mix of courage, determination, and strength which added intensity to the film. His other noteworthy movies include " Thani Oruvan Click to look into! >> Read More... ," " Miruthan Click to look into! >> Read More... ," and " Adanga Maru Click to look into! >> Read More... ".
10. Arya
Arya, known for his on-screen presence and charisma, has played a wide range of dramatic roles in his career. Arya's ability to bring depth, emotion, and authenticity to his characters has made him a well-respected artist in Tamil cinema. He has consistently showcased his versatility by taking on challenging and diverse roles and portraying them with skill and flair. In the movie " Naan Kadavul Click to look into! >> Read More... ", he plays the role of Rudran, a physically challenged and spiritually inclined character. He played this character with such perfection that many viewers felt that no one could have played this role better. His other notable movies include "Madarasappattinam," " Raja Rani Click to look into! >> Read More... ," and " Vettai Vettai is a Tamil television show. The show falls >> Read More... ".