Cinema in this human world is colourful, but the darker things come from behind. It takes an unknown guy to the top and a Star to the street. There were Stars who were on the Top but within a blink of an eye they just disappeared from the Cinema world. Suicides happen when a person starts to struggle in life. Disappointments and failures leave a Star depressed, leading to no other choice other than suicide. Let's go through the Top 10 Stars who took their life.
1) Silk Smitha
Vijayalakshmi Vadlapati who got the stage name as Silk Smitha was one of the boldest characters on screen. She has worked in more than 400 films, and was successful in her time. At some point, there was a drastic downfall in her career and a major disappointment in her love life led to depression. She poisoned herself and committed suicide when she couldn't handle all these problems.
2) ' Fatafat Jayalaxmi'
She was successful in South as she was working with many big names. But her life came to an end when she fell in love with the nephew of MGR and got rejected.
3) Urvashi ' Shobha'
This lady came into the field as a child artist and unfortunately committed suicide at the age of 17. She has worked in all the South Indian Cinema Industries and given many memorable performances. When it came to reality, her love couldn't work with director-cum-cinematographer Balu Mahendra. He already had a wife which led to Urvashi hanging herself to commit suicide.
4) ' Kalpana'
She was the biggest name in South India who later had a drastic downfall. She had to survive by acting in street plays. Her personal problems and financial problems made her take the life of herself.
5) Divya Bharti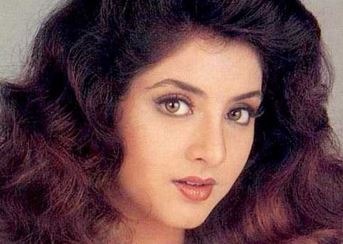 After a great success in South India she started working in Bollywood. She ended her breathe at the age of 19 and the reasons are still a mystery.
6) ' Mayoori'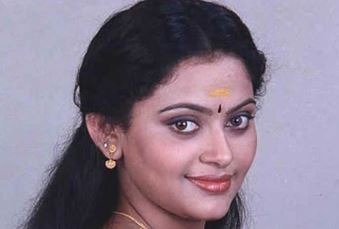 This South Indian has done many films in Tamil, Kannada, and Malayalam. At the age of 22, she died by hanging herself.
7) ' Monal'
Same love story was the reason for her suicide. She was a promising Star in South India like her sister ' Simran'. ' Prasanna', who was a famous choreographer. broke his relationship with Monal and days later he got accused by Simran. This break up was the reason that Monal ended her life.
8) ' Prathyusha'
This budding Star in South India who was found dead in her car. Her parental pressure made her and her boyfriend to consume poison with a glass of juice. She died, but her lover survived.
9) 'Kunal Singh'
A promising Star who started struggling in his career after winning millions of hearts for his charm. After many failures in the career he faced a love failure as well which gulped his emotions and made him hang himself.
10) ' Viji Actress'
She couldn't stand the competition after her surgery. She got rejected by her lover which made her end her life.