Patch-ups and Breakups are all going like a trend in Stars. People always try to find ways to know about their celebrities' status whether they are single or not. K-town is going through some of the Stars getting split. These are the top 10 recent breakups:- 
After a long time relationship, this couple got engaged. Unfortunately, nothing is clear why this couple broke up. 
They looked perfect from every angle. The moment everyone started thinking this couple will take the next step; they broke up.
Due to some problems and personal differences this couple broke up. They went through bizarre fairytale relationship. They had a relationship more than a year, and there was a talk that Simbu finally got the dream girl. But this couldn't last forever. 
Nayantara came in a relationship with Prabhu after breaking up with Simbu. She even inked Prabhu's name on her left hand; which was a big shock for this breakup. It was a dream that they would marry. Unfortunately, every dream doesn't come true. 
This couple was in a long term relationship and got married in 2006. But it was a shock in Tamil Industry when they broke up  four years after marriage.  
This couple was the best couple on the screen; people thought that the knot for both of them was from heaven. They looked perfect as if made for each other. Rana's links and connections with other girls lead this couple to break up.
4) Nayantara and Silambarasan
Both the Stars were in a relationship as many private photos got leaked in media. Many people thought this was enough for the couple to get bonded and marry. But soon this got broken, and Nayantara even said that she won't be acting with Simbu anymore.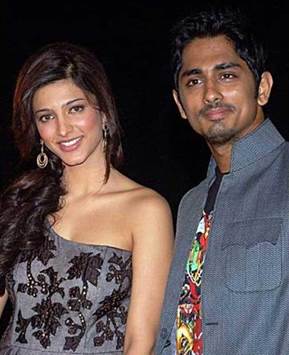 Kamal Haasan
approved to be in a relationship for this couple, and he was even happy. This couple was in a relationship for more than a year and lived together for more than five months. But this bond broke due to some differences and they had to part their ways.
This couple was in a secret relationship and got caught when their romancing private photos came on the screen of social media. Later they admitted that they were in a relationship, but with time Andrea said that she broke up with Anirudh. 
This couple was working together in London when they fell for each other. They even got married as this was Yuvan's second marriage which could've been perfect. Unfortunately, this couple got caught applying for the divorce.