1) 'Baahubali' 1 And 2 (2015 & 2017)
Well, I am pretty sure that you had heard of this movie because obviously, it was worth talking. I remember when this movie came out, everyone talked about for like months. Although it is a fantasy-based movie of two brothers fighting for a crown, it also conveys that good triumphs evil. Amazing graphic and VFX effects won't allow you to take your eyes off the screen. Every frame is beautiful in this movie. With catchy songs and a great story, this film earned a lot of fans all across the globe. From the war scenes to love scenes, it is all beautifully presented. Anyone watching it will fall in love with it instantly.
...
2) 'Mahanati' (2018)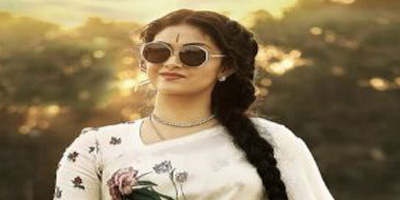 Mahanati is a film about the rise of the first female south Indian superstar ' Savitri Click to look into! >> Read More... ' Garu. Her story is one of the most heart wrenching romantic tragedies of our times. This film tells us a story of a Mahanati, her struggles, her life, her journey to fame, her downfalls. It is very touching and moving. Nag Ashwin Nag Ashwin is a director/assistant director/ produ >> Read More... has fabulously directed this film. I don't think there was a single dull moment in the movie. And the performance of Keerthy Suresh Keerthy is the daughter of yesteryear actress Mena >> Read More... was beautiful; she brought Savitri to life.
...
3) ' Magadheera Click to look into! >> Read More... ' (2009)
...
This reincarnation-based action romance movie revolves around four people, a warrior whose duty is to keep the princess safe, a princess who is in love with him, the chief commander of the army who wants to own the princess, and an emperor who wants to conquer the kingdom. This film is not just any other love story. By delivering beautifully shot action sequences, stunning visual effects, and a melodious soundtrack, this movie also made our list. Not a single performance is disappointing.
4) Ala Vaikunthapurramuloo Click to look into! >> Read More... (2020)
...
Ala Vaikunthapurramuloo is a pure entertaining action drama. It has got a little bit of everything, romance, comedy, emotion, and lots of swag. Bantu has always been craving for his father's appreciation, but when he comes to know about his birth father, he decided to make a place in the family where he belongs. It is a good and engaging movie. 
5) Geetha Govindam Click to look into! >> Read More... (2018)
...
With a decent casting and plot, Geetha Govindam is a movie you wouldn't regret watching. An innocent young lecturer made a wrong first impression in front of a woman who coincidentally turns out to be the younger sister of his brother in law. Eventually, differences subside, and love grows between them. It is for sure that there will be a smile on your face throughout the whole movie.
...
6) 'Jersey' (2019)
...
The movie is a sports and family drama with a lot of emotions. It is a story of a Ranji trophy winner, Arjun, who quits playing after getting married, but when his son demanded a jersey, he again starts playing in his thirties'. It's good to see the change in the Telegu cinema, which must be appreciated. The emotional connection with the audience is pretty great; you might as well shed a tear or so while watching. It also inspires you by giving a message that "It's never too late to dream!".
7) ' Srimanthudu Click to look into! >> Read More... ' (2015)
It is a simple yet inspiring film. Harsh, a rich born, adopts the whole village to bring positive change in people's lives. This movie deals with the problems, which the farmers and village people face on a day to day basis and how rich/ company owners/ politicians can do something to make their life a little easier. It is directed and narrated nicely. The performance of all the artists is clean.
8) Vikram Vedha Click to look into! >> Read More... (2017)
Vikram Vedha is a crime thriller movie. Vikram is a special task force officer who is on the hunt to capture a gangster Vedha. With a very catchy soundtrack, this movie will change your perspective for good and evil. The specialty of the film is that every word that Vedha says has a meaning, and every scene in the screenplay has a purpose. The acting is top-notch, and it has become difficult to imagine someone else doing Madhavan's or Vijay Sethupathi's character.
9) ' Aruvi Click to look into! >> Read More... ' (2017)
This female-led storyline is a breath of fresh air. It is a story of a young middle-class woman's journey when her family threw her out of the home. It is a superbly written story centered around a unique character who bravely faces the world. She will make you feel lonely, cry, laugh, angry and at last goose-bumps for sure. Don't miss this unconventional psychological, social, dark yet fun ride. It is a feminist and a thoughtful movie that is what the young generation needs to see.
10) Care of Kancharapalem (2018)
Four love stories, from a schoolboy's crush to a middle-aged bachelor's office romance unfolds in a small Indian town. The characters are the everyday people we come across but never know the story that made them who they are. It is a story that connects almost every generation. When you come out of this movie, you will feel mixed with Happiness, Sorrow, and Satisfaction. Words can't summarize how beautiful it is unless you watch it. So, go ahead, watch it!