Over years, there are many actors and actresses in Southern film industry who have worn multiple feathers to their caps. And they did this with much fervor. Adore them for their versatility. Here is a list of such south Indian actors and actresses who have shined in various roles.
Kamal Haasan Kamal Haasan is the most versatile actor that Indi >> Read More... :
...
Kamal Haasan is indeed an actor par excellence. He has already proved his prowess as an actor (he got several awards) and as though tired with it, he experimented with different aspects of film making including direction, choreography, singing, screenplay and writing lyrics. He handles any role with great comfort. Moreover, he is well versed in many languages including Tamil, Hindi, Telugu, English, Malayalam and a bit of Kannada. Hats off to you Kamal sir!
' Dhanush This lanky superstar Dhanush is an actor from Tami >> Read More... ':
...
Dhanush is basking in the glory of success in both Kollywood and Bollywood. He is not only a spontaneous actor, but also a good lyricist and singer. He has also won awards for his singing talent. Way to go Dhanush!
Prabhu Deva Prabhu Deva is one among the populous cinema perso >> Read More... :
...
Prabhudeva is in the film industry for over 25 years and he started as a background dancer. Later he was a successful choreographer and eventually stepped into acting. As though not satisfied, he started to direct films in Telugu and then embarked into Bollywood industry. Prabhudeva was successful in choreography and direction.
Rana Daggubati Rana Daggubati is a famous Indian actor. He was bo >> Read More... :
...
Rana Daggubati is not only a famous Telugu actor, but also a producer, photographer and visual effects co-ordinator . He proved his versatility by getting the Best Special Effects Award of Nandi Awards. Way to go Rana!
...
Prakash Raj Prakash Raj, born on 26th of March, 1965, as Praka >> Read More... :
...
This versatile actor also dons the role of director and producer. It is proudly said of him that he invests in film industry what he has gained, just like Kamal Haasan.
' Revathi Bio coming soon >> Read More... ':
...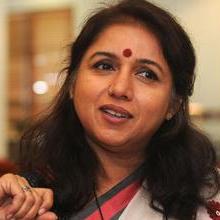 This versatile actress proved that she is not only an exemplary actress, but also a great director. Her directorial endeavors Phir Milenge Click to look into! >> Read More... and Mitr-My Friend just showcases her directorial prowess.
Shruti Haasan Shruti Hassan is an Indian film actress born on 28 >> Read More... :
Versatility is in the genes for this southern diva. She is not only an actress, but also a singer and music composer. She was even nominated in the SIIMA awards for the best female playback singer.
Lakshmi Manchu Lakshmi Prasanna Manchu is an Indian celebrity kno >> Read More... :
This cute actress is the daughter of Telugu actor Mohan Babu He is an actor, a producer, educationalist, former >> Read More... . She is not only an actress, but also a producer and Television presenter. She had even helmed the direction and production of a short film Perfect Lives.