There is always fascination for the Northern actressess in Kollywood. The producers rope in these actressess even though there are many talents in the vicinity. However, there are some actressess from North, who were not just glamour queens, but also were outstanding actressess. They still maintain a special place in the hearts of Tamil fans. Here is a list of such actressess:
Kushboo Sundar: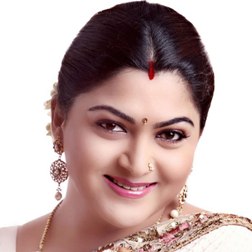 Kushboo hails from a Punjabi family. After being introduced in south in a Telugu movie, her break in Tamil film came with Varusham 16. Since then, there is no looking back for this actress and she has performed in commendable roles in Tamil including, Chinnathambi (which fetched her state award), Annamalai, Kolangal, Purusha Lakshanam etc. Though she was embraced by the audience mainly for her glamour quotient in the silver screen, she proved her versatility by embarking in small screen and turned successful in that field too.
Simran:
This Aankh Mari girl from North took up glamour and serious roles with equal panache. Dance and well-maintained body is her strength and she delivered several hits in Kollywood, including Vaali, Priyamanavale, Thullatha Manamum Thullum etc., in her career spanning 8 years (prior to marriage). She was one of the most successful actresses of Kollywood. When she was at the peak of her career she got married and quit acting. Later, she returned to Kollywood and took up supporting roles.
Jyotika:
Jyotika started her film career in Bollywood, but became famous only in Kollywood. She has expressive eyes, and her bubbly performance in Kushi was the starting point in her road to success. The film Kaakha Kaakha, opposite her spouse Suriya, and Mozhi, are milestones in her career. She wasn't seen in silverscreen after marriage for some time. Now, she has returned with a bang with the film 36 Vayadhinile.