The silver screen may be sometimes deceiving. You may think that the actresses are really happy; they are paid a hefty sum, hence they don't have problems whatsoever, but the reality is something different. These people too have their share of problems; sometimes it even goes to the extent of suicide. Also, they committed suicide at an age, when they should be enjoying their life. Here is a list of few Indian female actresses, who have committed suicide.
Silk Smitha Silk Smitha is an unforgettable personality in the >> Read More...
Silk Smitha, undoubtedly was the glamour queen of Kollywood. Her sensuous eyes are enough to get you hooked to the screen. Her erotic roles have been a talk even today and such was her fame that, a film titled Dirty Picture, was recently made on her, but fate had something bad in store for her, she resorted to suicide at the age of 35.
' Shobha Shobha was a famous South Indian actress who worke >> Read More... '
Winning National Award for Best Actress, at a very young age of 17, is something really great. Such a great actress ironically yielded to suicide at the same age,. A Malayalam movie , to an extent, dealt with her life and demise.
Divya Bharti Divya Bharti was an Indian film actress and model, >> Read More...
Who would have thought that this young diva, who was a promising face in Bollywood, would die at such a young age of 19, that too by committing suicide. She jumped down from her balcony and thus succumbed to death. What to say. She was touted to be the next Sridevi; but fate took away her life. In fact, she broke the hearts of millions of fans.
' Monal Monal Naval was an Indian model and movie actress. >> Read More... '
Monal, who is the cousin sister of Southern siren Simran also took this sad decision. She resorted to suicide, at the age of 22, due to probable love failure. In fact, she was slowly climbing the ladder of success in Kollywood but ironically fell a prey to this act.
Jiah Khan Jiah Khan was a British-American actress, singer >> Read More...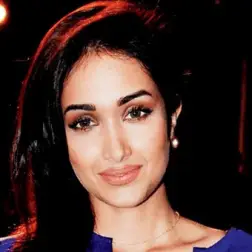 This star of Nishabd , had accepted offers for three films when news of her committing suicide came. This too happens to be a love failure and she had written a detailed letter for why she resorted to this action. Jiah died at the age of 25.
Fatafat Jayalaxmi Fatafat Jayalakshmi is the popular screen name of >> Read More...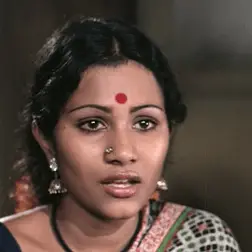 Jayalakshmi entered Kollywood at a very young age and became popular with her dialogue " Fatafat Show Synopsis Coming Soon... >> Read More... " from the film Aval Oru Thodarkathai. She resorted to suicide at the age of 22 and here also itwas love failure.