1. Shobana Chandrakumar Pillai Shobana Chandrakumar Pillai known by the short nam >> Read More... in 'Manichithrathazhu'
Okay, so there is no doubt to this entry. Shobana just lived as ' Nagavalli Click to look into! >> Read More... ' in this psychological thriller. Her stunning dance sequence along with that wonderful acting made her one of the legendary actress Malayalam ever produced. The one who sees her performance will never forget her exceptional performance in this movie.
...
2. ' Sharada Noted South Indian actress Sharada, a three-time r >> Read More... ' in Swayamvaram Swayamvaram is a dubbed version of the Sanjay Leel >> Read More...
Sharada is the best actress in Malayalam ever born. Winning many National Awards and other honors, it is her performance in 'Swayamvaram' helps her to reach this list.
...
3. Mammootty Muhammed Kutty Ismail Paniparambil is the original >> Read More... in Mathilukal
'Mammootty' has a great number of great performances over his entire acting career. It's not an easy job to pick a winner. His performance in the film 'Mathilukal' was indeed a pick, because he is the title character, and it was based on a novel from one of the legendary writer in Malayalam, Basheer.
4. Mohanlal Mohan Lal is the Super Star of the Malayalam film >> Read More... in Bharatham
Just like in the case of Mammootty, it is difficult to pick a film for 'Mohanlal's legendary act as well. His performance in many films like 'Kaalapani' was exceptional, but his National Award-winning performance in the film 'Bharatham' is taken here for consideration.
5. Manju Warrier Manju Warrier is a South-Indian film actress, born >> Read More... in Kannezhuthi Pottum Thottu
The main character in the film "Kannezhuthi Pottum Thottu" was a woman. A woman with great strength and great will power. Manju Warrier showed both in abundance in this epic movie. This film marked her true legacy as an actress in Malayalam film industry.
6. Suresh Gopi Malayali by birth, Suresh Gopinath, also known as >> Read More... in Kaliyattam
'Kaliyattam' was a real breaking point in Suresh Gopi's career. From the usual action roles, he took a deviation into a character role and earning him a National Award for Best Actor. His performance in this film was a classic example of perfection.
7. Meera Jasmine Born on 15th February 1982, Meera Jasmine belongs >> Read More... in Padam Onnu Oru Vilapam
Meera Jasmine is a little princess when comes into legendary performances. Her main character role in the film "Padam Onnu Oru Vilapam" gives her a lot of fame and awards. She just ruled the Malayalam film industry then as a front line actress, with the exceptional performances in this film and in 'Perumazhakalam'.
8. Kalabhavan Mani Kalabhavan Mani is a renowned Indian playback sing >> Read More... in Vasanthiyum Lakshmiyum Pinne Njanum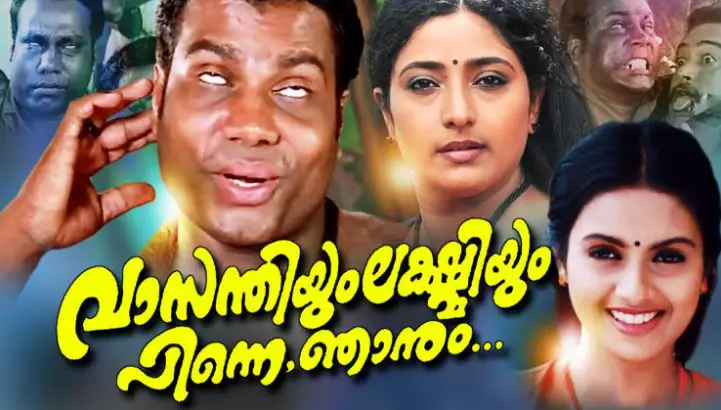 Kalabhavan Mani was never a front line Malayalam actor. He was a comedy actor then turned into character roles and then into an award winning actor. His performance in "Vasanthiyum Lakshmiyum Pinne Njanum" as a blind man was truly legendary earning him a respectful place in Malayalam film industry.
9. Salim Kumar Salim Kumar is a person who deserves the title of >> Read More... in Adhaminte Makan Abu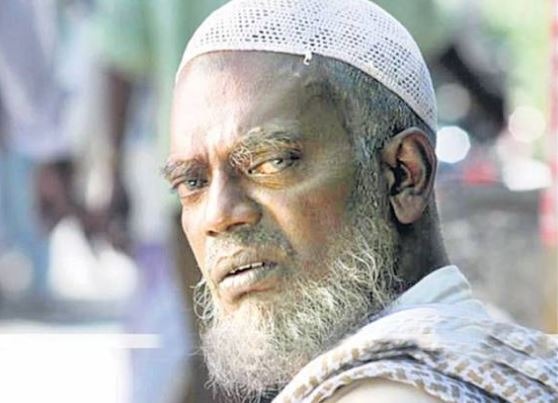 Just like Mani, Salim Kumar was also known as the comedy king in Malayalam film industry. But he turned it around with his performance in the film "Adaminte Makan Abu". It was shocking news for the fans to hear at first, but on seeing his performance in this film cleared all doubts.
10. Sheela Winner of the Guinness World Record along with Pre >> Read More... in Chemmeen
'Sheela' had acted in many films other than 'Chemmeen'. But her performance in this film makes this list because the film was a great movie in Malayalam history and Sheela played an amazing act in the movie.