Fitness has become a must to all the lead artists in the industry to shine like stars. Audiences presently rate the actors by their bodies, which is not so worth it. According to me, an actor should be rated on his acting and not their fitness. Anyways, here is a list of actors who thought building their bodies would be useful to attract more audiences which indeed worked.
1. Duniya Vijay Vijay aka Duniya Vijay is an actor of Kannada cine >> Read More...
Duniya Vijay gets the credit for getting the trend of six-pack body to Kannada Industry. Being a sports person, he loves exercising and moreover he has even mentioned that comments on him that he cannot do any movie other than low-budget movies urged him to show them what he is capable of. He built his body for his film "Kari Chirathe".
...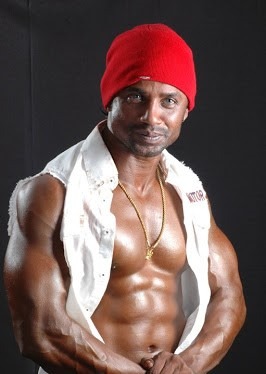 2. Puneeth Rajkumar Puneeth was born on 17th March 1975 in Madras, Tam >> Read More...
The famous star, son of the great Dr.Rajkumar, Puneeth Rajkumar developed a six-pack look for his film Anna Bond directed by the " Duniya Click to look into! >> Read More... " fame director Duniya Soori. The movie has some fight scenes in which Puneeth's body is exposed, and the six-pack abs are seen.
...
3. Upendra Rao Upendra Rao is an Indian actor, who was born on 18 >> Read More...
...
Uppi developed six-pack abs for his film " Topiwala Click to look into! >> Read More... ". From then, he has maintained his diet and re-scheduled his workout routines to make sure the body is perfectly shaped. He is a model for discipline in workouts.
4. Shiva Rajkumar Shiva Rajkumar is the populous Kannada actor, who >> Read More...
...
Shivraj Kumar has sported a six-pack look for his new role of sports-instructor. A strict routine; perfect workout in the gym and restricted food types is all that is needed to gain a look like your favorite Shivanna. Try it out yourself.
...
5. ' Prem Prem is a Tamil serial and movie actor. He was bor >> Read More... '
Prem developed a six-pack body for his film Shatru. He maintains a strict diet and has spent almost eight lakhs in 6 months for the development of his six-pack body.
...
6. ''
...
Actor Chetan Chandra has taken the fitness level a step above. He has built an eight-pack body for his film " Mynaa Mynaa is an Indian-Tamil language television seria >> Read More... ". He believes that being physically fit helps you to be mentally fit.
7. 'Dhananjay'
A newcomer Dhananjay of "Director's Special" fame, sported a six-pack body for his upcoming film " Boxer Click to look into! >> Read More... ". The release of the first looks of the poster made people go mad about his body. He maintains his sculpted look so that he gets good offers in the industry.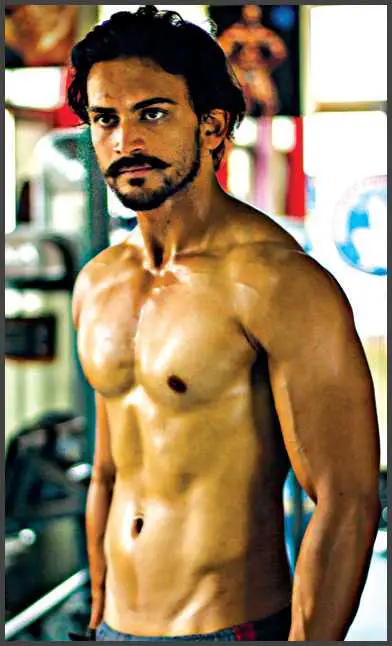 8. Arjun Sarja Arjun Sarja was born as Srinivasa Sarja. He is an >> Read More...
Arjun Sarja, known as "The Action King" of Sandalwood, has a six-pack body. Being one of the 90s actors, he takes care of his physique in a defined manner which most of the actors of his time did not. He is still fit and fine, and girls still go crazy behind his body.
9. 'Chandan'
Chandan, a newcomer, has developed a six-pack sculpted look for his movie " Luv U Alia Click to look into! >> Read More... ". He was already famous among the small screen audience through his acting. Now, he is ready to wow all the big screen audiences by his physique.
10. ' Diganth Diganth is one of the sizzling male model-turned-a >> Read More... '
Diganth, also known as "Doodh Peda" has built a six-pack body for his new film "Sharpshooter". Starring opposite , Diganth gets his first chance to flaunt his body on the big screen.